All Posts Tagged With: "Stella McCartney"
Absolutely love Kate Moss' Stella McCartney Little Black Dress. It's sexy without being too uncomfortable. The perfect example of subtle sexy. There is that fine line between tacky and getting the right sophisticated and intriguing hot look. Kate or Stella got it right:)
I absolutely love Gwen Stefani's hair, makeup, and outfit (jumpsuit by Stella McCartney I hear) at the "Tree of Life" Lovers Cannes 2011. It's a modern take off 70s glamour. I like how Gwen keeps it sleek and elegant yet rock chick/chic. Kinda what Marta Walsh likes. I had to share:)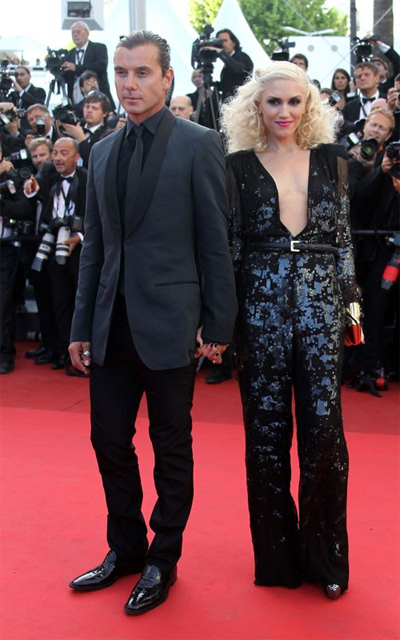 Gwen Stefani & Gavin Rossdale at the Tree of Life Lovers Cannes 2011
Another exciting V Magazine sneak peek to the "Can't Stop the Muses" spread on newsstands now. Inspiration is the spark. Five designers, such as: Isaac Mizrahi, Karl Lagerfeld, Francisco Costa, Diane Von Furstenberg, and Stella McCartney, nominate the women (and one man) who push their creative process forward.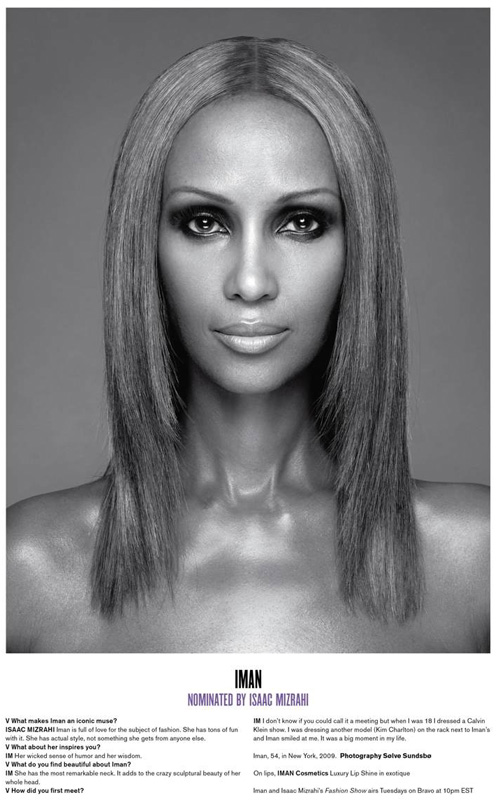 Iman – Nominated by Isaac Mizrahi; Photography: Solve Sundsbo
According to the Stella McCartney Twitter @StellaMcCartney the Stella McCartney Spring 2011 Presentation took place at the rooftop at Gavin Brown Gallery in New York City today, June 8th, 2010. Here's a sneak peek to the looks.
Introducing a sheer edition of Stella McCartney's cult favorite fragrance.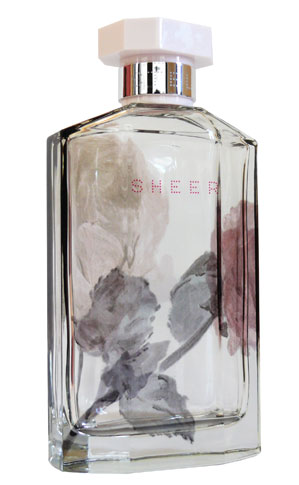 Sheer Stella Limited Edition Fragrance By Stella McCartney ($62) is an exclusive scent infused with the sheer beauty of organic rose. Each year, Stella McCartney reinvents her namesake fragrance with lush new notes, creating a limited-edition take on her iconic rose scent. In keeping with tradition, the designer introduces Sheer Stella, an organic rose version of the classic Stella fragrance developed exclusively for 2010.
Stella McCartney debuts Solid Perfume Necklace. Classic STELLA in a modern necklace. A fashionable take on fragrance. With the introduction of her limited-edition STELLA necklace, Stella McCartney lets you wear the cult favorite fragrance in more way than one. Tucked away in a round locket stamped with the Stella McCartney logo, the fragrance is always at your fingertips when you wear it around your neck.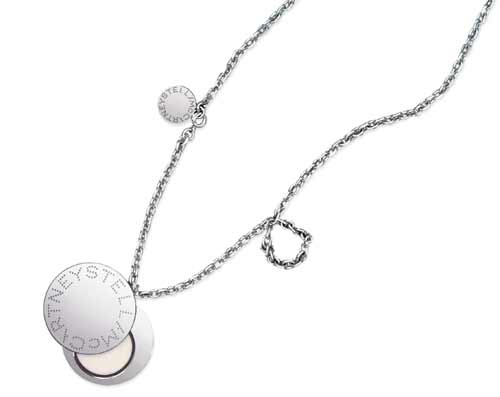 2010 Golden Globes Beauty Trends: Another big trend of the evening was long, dramatic lashes set against smoky eyes as seen on True Blood's Anna Paquin, actress Emily Blunt, and Glee's Lea Michele. BTW-I love Anna's Stella McCartney gown.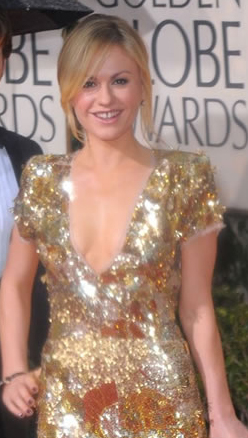 To get the look, try Dolce & Gabbana The Make Up Smooth Eye Color Quad in Champagne—the ideal palette to attain a smoky eye, along with the Crayon Intense Eyeliner in Black and Volumized Lashes Mascara in Black.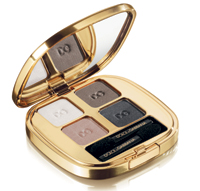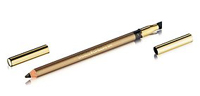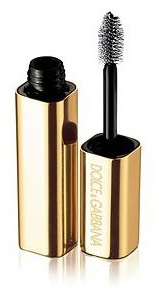 New York Fashion Week Spring 2010: GOTTEX SS 2010 sneak peek
Molly Grad debuts her vision as the head of design for swimwear brand Gottex September 14th at 7PM in the Tent in Bryant Park during New York Fashion Week.
Grad comes to Gottex with an impressive resume, graduating from London's Central Saint Martins College of Art and Design where she received her undergraduate and graduate degrees. Her career began working with Stella McCartney and continued by honing her skills designing for Stefano Pilati at Yves Saint Laurent. Prior to Gottex she most recently held the title of senior designer at Gianfranco Ferre. " Gottex has an amazing heritage. I am going to take the DNA of the brand and give it a fresh direction with out foresaking its incredible past " said Grad.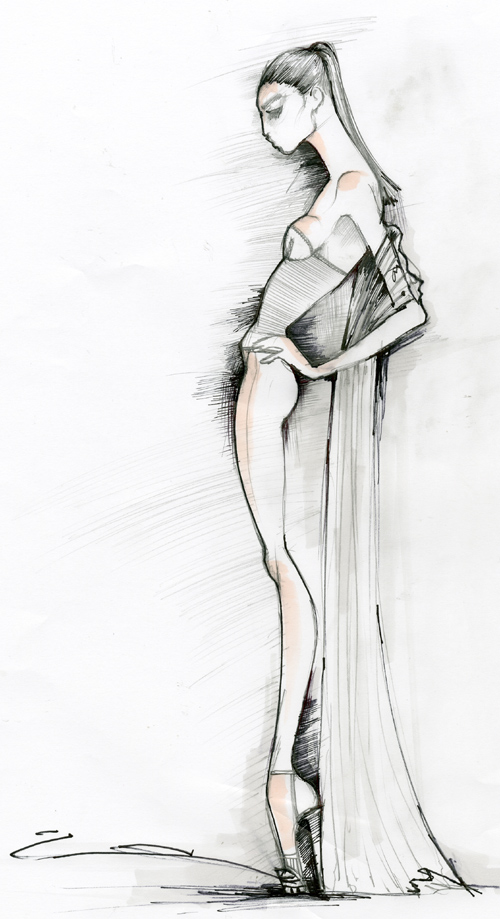 Stella is a perfume created by the highly acclaimed English fashion designers and the daughter of Sir Paul McCartney from the Beatles, Stella McCartney.  Stella scent is a sophisticated blend of English rose, peony, Amber, and a hint of tangerine.  Stella fragrance combines the freshness of rose and the warmth of amber.  Stella also comes in a special Stella Set which includes a 3.3 oz Eau de Parfum Spray, 2.5 oz Body Milk, and a 1.5 oz Rose Body Scrub.  Stella Set is a limited edition and costs $80.  Also available in 1.6 oz Eau de Parfum Spray costs $60.