All Posts Tagged With: "Stephen Moyer"
True Blood stars, Anna Paquin, Stephen Moyer, and Alexander Skarsgard, are featured on the cover of Rolling Stone Magazine September 2nd, 2010, looking like this!!! What do you think lovers: Beautiful and sexy or just pure scary and gross?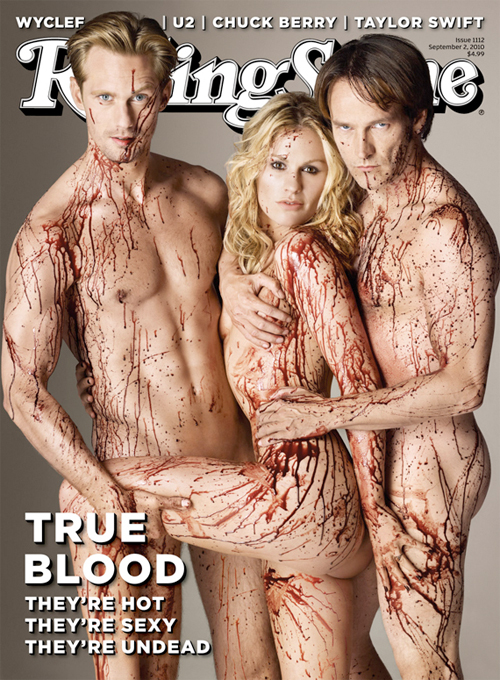 Photograph by Matthew Rolston for RollingStone.com
BEST DRESSED: I adored Anna Paquin's dress at the 2010 SAG Awards. The colors looked amazing on Anna. Loved the matching gold infused shoes, hair and makeup. Also, cute to see how Anna Paquin and her partner Stephen Moyer are inseparable on the red carpet. Must be love! BTW Anna Paquin is a New Zealand actress.
Anna Paquin's dress at the 2010 SAG Awards by British fashion designer Alexander McQueen from his Spring 2010 collection. No wonder I love it. McQueen is my style genius and hero:)
Anna Paquin at the 2010 SAG Awards: Do you love?