All Posts Tagged With: "Styling Iron"
Get The Look: Celebrity stylist Frank Barbosa of Frank Antonio Hair and Makeup, Newport, RI, takes us behind the scenes of "The Sorcerer's Apprentice," where he performed his wizardry for the film's up and coming star Teresa Palmer. The Sorcerer's Apprentice is a 2010 fantasy adventure film produced by Jerry Bruckheimer, directed by Jon Turteltaub. Also staring in the film Nicolas Cage. To create an aura of effortless glamour, he transformed her hair into loose waves. Frankie says, "I wanted a style that was both timeless and care-free." Hair care products by: René Furterer.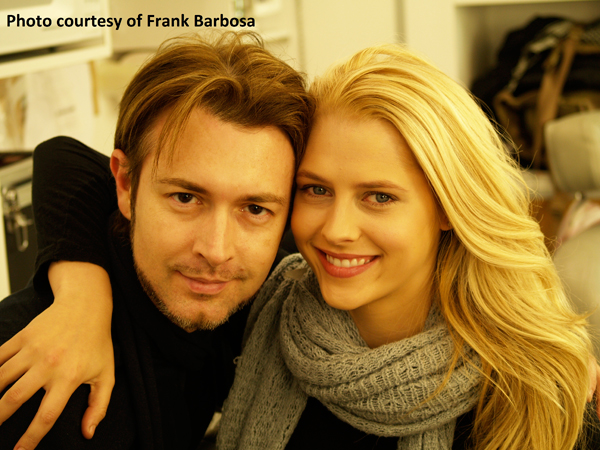 Here's how Frankie worked his magic to achieve Teresa's loose waves:
1. As the on-set stylist, it was critical for me to start out each day with a good foundation. To keep Teresa in character for a particular scene, continuity was key—her hair had to look the same in every take. Having a good foundation makes it easy to do touch-ups in between takes.
Sex And The City 2 Hair: Stylist Frank Barbosa uses SULTRA styling tools to get Sarah Jessica Parker and friends' perfect waves. To give the girls their signature 70s-inspired waves, Frank used Sultra styling Irons, relying heavily on the SULTRA WICKED WAVE & STRAIGHT IRON ($185) as his go-to. He loved that it gave just the right amount of bump and wave to the girls' tresses!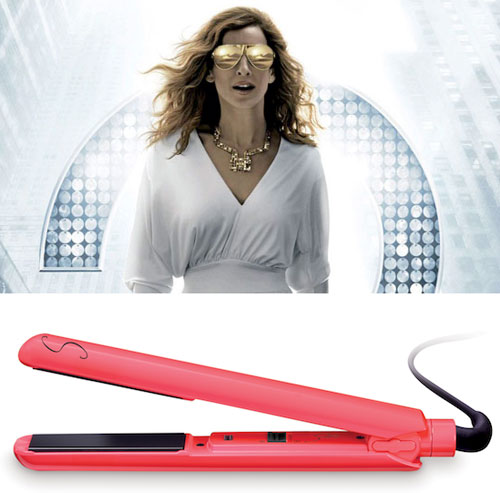 Available at sephora.com and Sephora stores and sultra.com
It's been a long but fun beautiful year here at Talking Makeup. I've tried many beauty products and fell in love 100 plus times. Here is the list of my favorite hair products for 2009! I really hope you all enjoy "The List" and love them as much as I do:)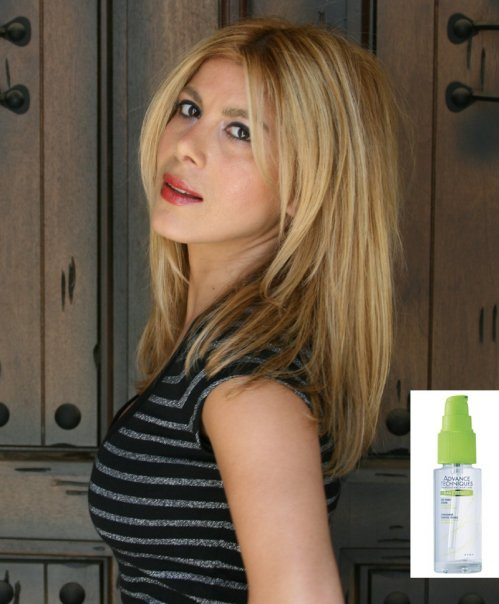 Marta Walsh is having a great hair day thanks to Avon Advanced Techniques Dry Ends Serum:)
Shampoo & Conditioner
For Blonde Hair:
1. Pantene highlighting expressions
2. John Frieda Collection sheer blonde
3. Redken Blonde Glam
Frizzy hair, dry hair, color treated hair:
1. Pantene Smooth Vitality
2. Pureology supersmooth and Pureology hydrate
3. Living proof no frizz
4. Paul Labrecque Repair
5. Moroccanoil moisture repair
6. L'Oreal Professionnel Paris vitamino color
7. Pantene Pro V Restoratives Frizz Control
8. L'Oreal EverPure Moisture
9. Leonor Greyl nourishing shampoo for long and dry hair
Stand out this season with perfect holiday hair!
This is the time of year for celebration, and you want to make sure you look as great as you feel. These tips and products from celebrity hair stylist Ken Paves, whose clients include Jessica Simpson, Jennifer Lopez and Eva Longoria Parker – are all you need to get party-worthy hair in a snap.
For a fun alternative to your everyday hair style, clip in hairdo's Wrap-Around Pony ($49: QVC.com). This easy-to-do style looks chic and effortless, and it only takes minutes to do! The Wrap-Around Pony instantly adds length and volume to your hair, and can be heat styled to achieve any desired texture. Stars like Blake Lively have wowed on the red carpet by sporting this fun, flirty look.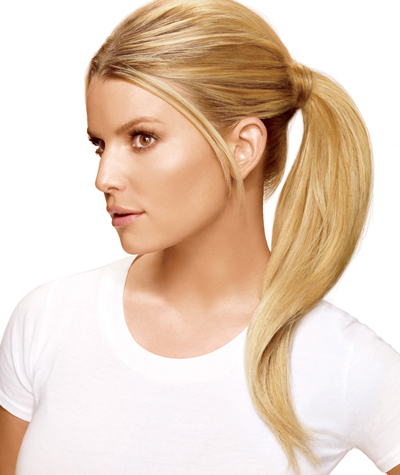 h2pro Launches 300 Special Edition Ceramic Styling Iron for Unsurpassed Styling Power. More styling power to achieve even straighter, shiner, frizz free styling. Heating up to 450°F in a matter of seconds, the 300 Special Edition, easily beats out higher priced flat irons, transforming into smart beauty pick in today's economy. The 300 Special Edition is guaranteed to bring you that much more power, shine, and frizz free styling, while removing bacteria and pollutants from the hair.
h2pro, a leading manufacturer of professional ceramic tourmaline styling tools infused with advanced Thermal Ionic and Nano Technologies, is proud to announce the release of the 300 Special Edition Ceramic Styling Iron. Engineered and guaranteed to be one of the first tools to remove unwanted frizz and create perfectly straight hair, the 300 Special Edition Ceramic Styling Iron brings more styling power to achieve sleeker, frizz free tresses.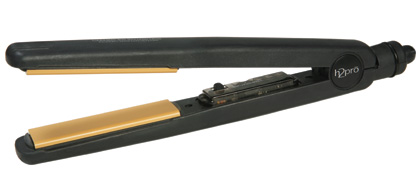 Watch Marta's video blog for today talking about the new FHI Do More: Earth Styling Iron from the FHI Heat DO More series.
About FHI Heat Do More Earth Styling Iron: FHI Heat Gives Back: New series of "Do More" charitable irons help create healthy hair while improving global well-being. Do More: Earth's "Green" focus is helping communities plant trees.
With your purchase of FHI Heat Earth $1 will be donated to plant trees in local communities. For every dollar received by Trees for the Future (www.treesftf.org) approximately 10 new trees will be planted.
The Do More: Earth styling iron features beautiful green, 1-inch plates with accompanying packaging, as well as FHI Heat's signature high-heat (410 degrees) with fixed temperature control, combined with proprietary Nano-Fuezion technology, a unique combination of Nano-Titanium, Nano-Titanium Dioxide and Nano-Silver particles. Together they remove bacteria, toxins and static, producing superior conditioning and shine. Additional features: 3 layers of ceramic coating, largest quantity of crushed tourmaline crystals. SRP: $ 120.