All Posts Tagged With: "supermodels Memorial Day Beach Bag Essentials"
Heidi Klum what's in your beach bag this Memorial Day weekend?
This exactly the question Modelinia.com's asked upermodels, such as: Heidi Klum, Karolina Kurkova, Hilary Rhoda and Brooklyn Decker, just in time for Memorial Day weekend.
Ever wonder what's hiding inside supermodels beach bags for the long holiday weekend?? Or what are supermodels Memorial Day Beach Bag Essentials?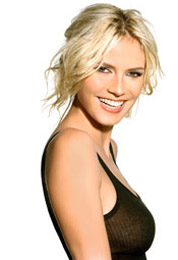 It's Memorial Day weekend, which means summer has officially arrived, complete with beach vacations, relaxing poolside, and barbecues with friends. But before the trips and celebrations begin, packing is the No. 1 priority. If you're stressing about just which suit to buy or what beauty products to pack, Supermodels Heidi Klum, Hilary Rhoda, Karolina Kurkova, and Brooklyn Decker opened up their beach bags to show off their SPF levels, what they're reading, and their iPod playlists, so you can strategize for the long weekend just like them!
WHO: Heidi Klum