All Posts Tagged With: "sweat resistant makeup"
Summer Makeup: Loving the Make Up For Ever Aqua Cream ($22) long-lasting waterproof eye cream in 3 silver. This shade looks amazing on tanned summer skin. It makes my eyes pop and illuminate. I apply it sometimes as an eye liner on top lids or as an eye shadow. And the brilliant part about Aqua Cream is that it never rubs off or flakes. It stays perfectly on your skin until you are ready to remove it with a makeup remover.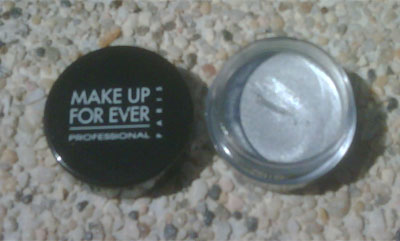 Make Up For Ever Aqua Cream can be worn on the eyes, lips and cheeks. Aqua Cream was created to meet the needs of professional make up artists working in extreme environments. Artists on outdoor television and film sets, at photo shoots in water or in humid temperatures, and even those performers whose stage is in the water such as synchronized swimmers, need long-lasting, waterproof formulas that stay on from start to finish.