All Posts Tagged With: "tan"
Here are steps for getting the best sunless tan — ever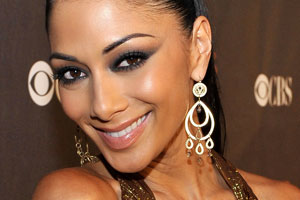 This is a TotalBeauty.com skin care tips article
Tanning expert for the St. Tropez brand, Fiona Locke, bronzes up celebs and shares tips with us on how to get a sexy summer tan without lying in the sun.
How To Get Snooki's Tan: Jersey Shore superstar Snooki showed up to the 2010 MTV Movie Awards with a fabulous tan keeping integrity to the very famous GTL (Gym, Tanning, Laundry). Talking Makeup has just found out that Snooki is wearing Sunlove sunless tanning spray. Recently all celebrities have been ditching tanning beds and opting for healthy skin with a beautiful glow.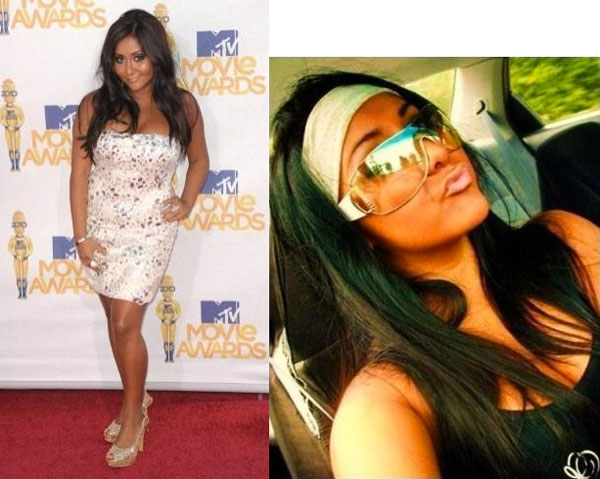 Get "In the Glow" with Jane Krakowsi, Jergens Skincare and The Skin Cancer Foundation: Get your glow the smart way this summer. A friendly reminder about the safe way to get a natural-looking glow. Want sun-kissed color without the consequences? The experts at Jergens Skincare know you don't want to give up the glow. That's why the Jergens Skincare Experts have teamed up with The Skin Cancer Foundation and Jane Krakowski to remind you to get your glow the healthy way this season.

Jane Krakowski launches the Jergens Skincare In-The-Glow Campaign at The London Hotel in NYC on March 23, 2010
"Even though we all know the facts, it's hard to resist the lure of a tan," says Jane Krakowski. "With this video, I'm hoping to pass on that reminder to women and steer them toward a safe option like Jergens natural glow moisturizers."
Selling tanning or self tanning products to Marta is like selling ice to Eskimos. My skin is naturally olive and has that constant Mediterranean tan. So I'm not very motivated to self tan often. However, St. Tropez Wash Off Instant Glow Body lotion ($18) manged to changed my mind.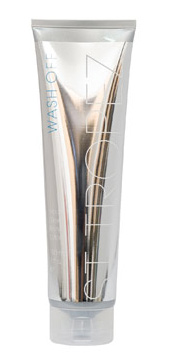 What I love about it is that I get an instant sun kissed look with no commitment. I can wash it off any time. It's not orange. It smells good. It's not too dark. It's just the right amount of sun glow. It's easy to apply, although make sure to wash your hands after use, or even wear gloves when applying. The lotion is dark brown when first dispensed, once you spread all of the skin it turns into a sheer tan color or into that very desires sun kissed look. Remember, the St. Tropes Wash Off Instant Glow is not a self tanner, it's a tinted body lotion.
GET THE LOOK: Penelope Cruz style and look at the 67th Golden Globe Awards was one of my favorite. I loved her super chic black Armani dress which had a mixture of stripes and lace. And I loved her hairdo and makeup.
Inspiration & The Look: Inspired by Penelope's vintage Armani dress and her fresh from vacation tan, iconic hairstylist Oribe channeled classic Hollywood glamour for Penelope's red carpet style. He created cascading, pinned back waves for a relaxed, elegant look.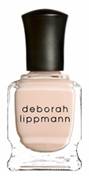 Manicurist Deborah Lippmann polished off some of Hollywood's hottest looks at the Golden Globes on Sunday. Penelope Cruz wore Night And Day to compliment her bronzed glowing skin.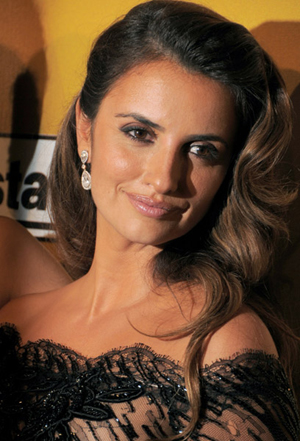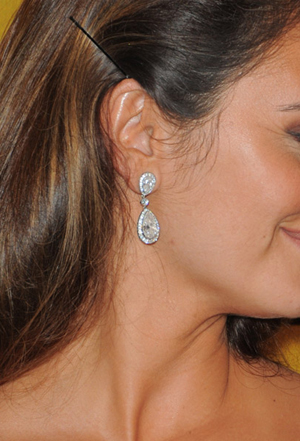 Oribe used his Imperméable to shield Penelope's hair from the day's rain and humidity.
How To Get Penelope Cruz Hairdo at the 2010 Golden Globes:
1. Start by working Gel Serum through the hair and then use hot rollers or a curling iron to set the hair. Spray Imperméable or an anti-humidity spray on the hair before using the curling iron to help protect the style and prevent frizz.
2. Brush loose curls into place