All Posts Tagged With: "The City"
Sneak Peek to the August 2010 issue of ASOS magazine starring cover girl Olivia Palermo, the 24-year-old star of MTV's The City.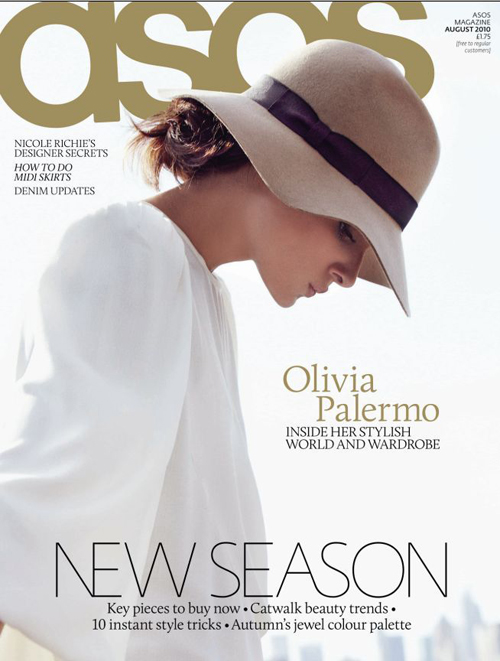 Inside her stylish world and wardrobe. The new queen of street style. No one does the New York look quite like Olivia Palermo. But while on The City there's a dark side to her fashion dealings, Francesca Babb discovers you shouldn't believe everything you see on television… (shot in Williamsburg, Brooklyn, NYC)
"It's unfortunate (of the reputation that the TV show has given her), but I think that people understand what they see on that show is not who I am. It's not accurate. I'm funny, I'm enthusiastic and I'm not a negative person. I always try and look for the good in things."
I'm so excited to share with you my interview with the gorgeous Erin Kaplan. You may know Erin from staring in MTV's hit series The City opposite Whitney Port and Olivia Palermo. And, at 26, Erin is ELLE Magazine's youngest ever Director of Public Relations.
In this interview Erin Kaplan talks to Marta Walsh about her beginnings working at ELLE Magazine. How working with Joe Zee ELLE Magazine's Creative Director has changed the way she's thinking. Puts the on camera drama with co-star Olivia Palermo in perspective. She even dishes out some style and beauty secrets and reveals another secret about her hair.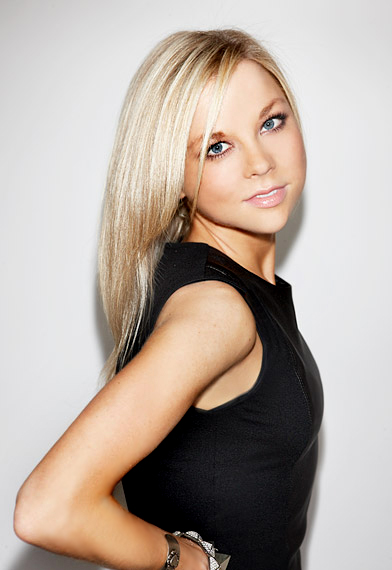 Erin Kaplan
Photo courtesy of MTV
Marta Walsh: When did your fascination with fashion and style begin?
Erin Kaplan: Honestly, it wasn't until I started working at ELLE that I really became interested in fashion. I grew up with three brothers so there definitely wasn't a lot of fashion-talk around the house. However, I have always been interested (obsessed really) with magazines and publishing…
New York Fashion Week Fall/Winter 2010 REPORT: The Susan Woo Fall/Winter 2010 fashion show took place on February 13th, 2010, on the 25th floor of the Bryant Park Hotel. As soon as I arrived I spotted lovely Olivia Palermo star of MTV's The City. Dressed in black leather pants, black jacket, and yes, black shoes. I introduced myself to her and asked to photograph her. Olivia smiled and agreed and suggested she brings Susan Woo the style genius to the photo. And there we have it!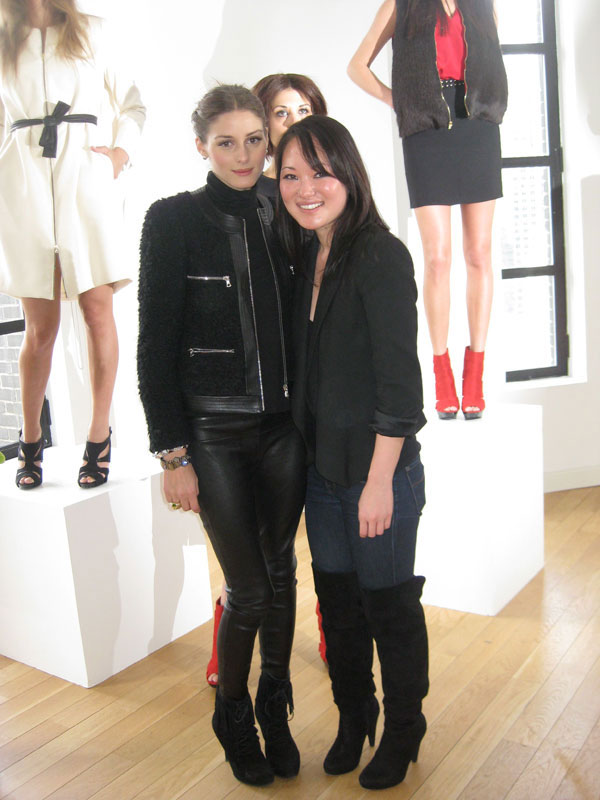 L to R: Olivia Palermo and fashion designer Susan Woo
The Susan Woo collection could be my entire personal wardrobe. All the garments were extremely elegant, with a bit of rock chic element mixed with 1960s old Hollywood movies style. I loved the Michael Antonio red high heels on some of the models. Definite inspiration for me (and you guys) t0 add one pair of hot red high heels to your closet! It breaks black nicely and adds a bit of intrigue to your look. Hair was done by Bumble & Bumble. Makeup by Tarte Cosmetics. The delicious drink at the show was by Belvedere Vodka. Visit susanwoonyc.com to explore the collections.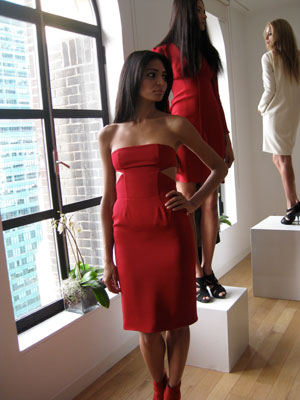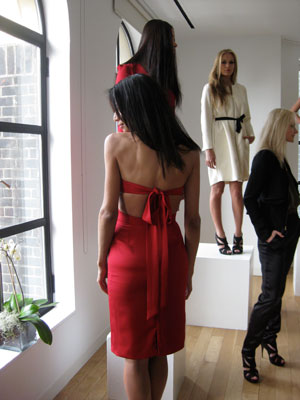 Cast of The Hills and The City were spotted in New York City last night for their season's finale party.
Which celebrity look is your favorite?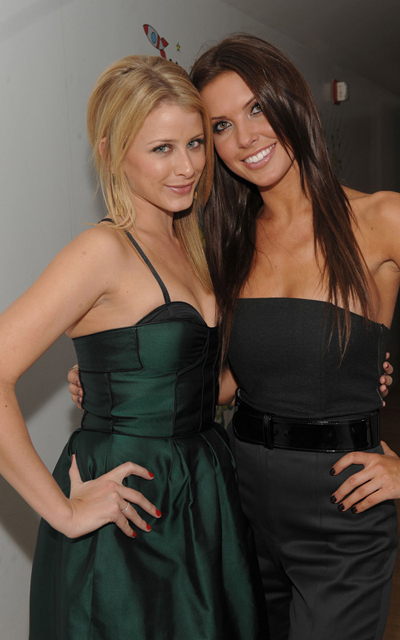 From left: MTV's The Hills stars Lauren "Lo" Bosworth and Audrina Patridge
Olivia Palermo of MTV's The City, Joe Zee, Creative Director of ELLE, and Tia Cibani, Creative Director of Ports 1961  host an exclusive presentation of the Ports 1961 pre-spring collection at Bloomingdale's. I'm gutted not being able to make it. But you are invited, especially if you live in the New York area!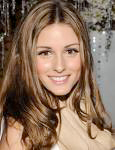 WHEN & WHERE: 
Thursday, November 12th
TIME: 6:00PM-8:00PM
Bloomingdale's 59th Street, Designer Collections on 4
Designer Rachel Roy has built a following for not only her beautiful designer and diffusion collections (Rachel | Rachel Roy is available in Macy's stores across the U.S. and on RachelRoy.com) but also her amazing personal style and beauty. Talking Makeup has the scoop on how Rachel expresses her Indian ancestry through her makeup, and as well as her personal tricks to looking bright, fresh and flawless.
BTW- I loved watching Rachel Roy in one of the episodes of MTV's The City. Are you also a fan?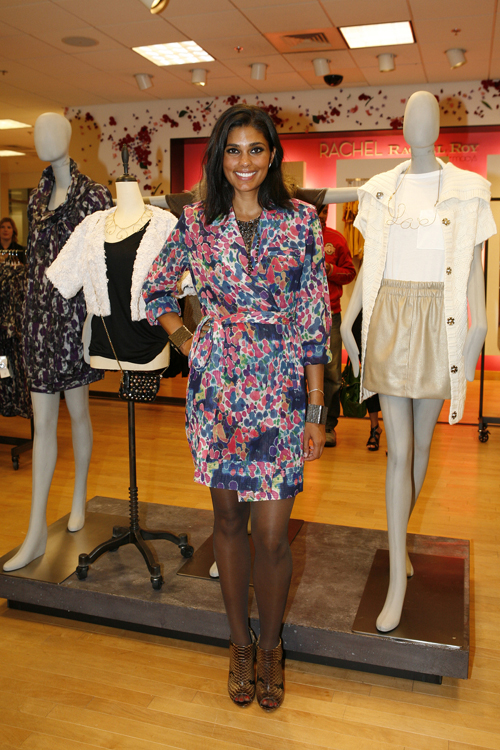 Q. Have you picked up any great beauty tips or tricks that you can share?
RR: I feel a great mascara can open the eye and instantly make you look as though you've have a good night's sleep, even when that is not the case. I use 2-3 coats of Lancome's Fatale on the top, bottom, and also on the back of the top lashes.
MTV's The City star Olivia Palermo was spotted recently with darker hair color (see right image below)! What happened to Olivia's Jennifer Aniston-esqe or Gisele-esqe hair color, I wonder. Maybe  her new light brown hair is something to do with fall:) 
Anyone is missing Olivia Palermo's honey blonde hair color?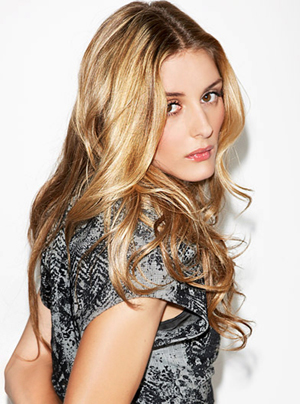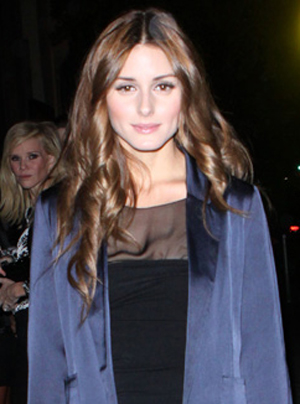 Last night, Diesel Only The Brave celebrated their newest fragrance launch with an intimate live performance by the face of the scent, Common (who is currently filming "Just Wright" with Queen Latifah in NYC). Michelle Trachtenberg ("Gossip Girl"), Olivia Palermo ("The City") and model Sessilee Lopez were also in attendance for the event held at Capitale in NYC.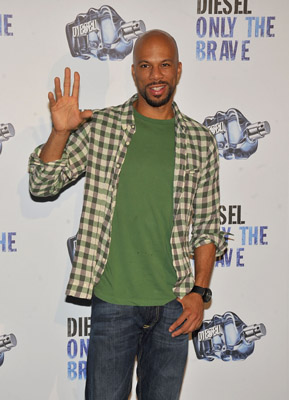 Artist Common
The GRAMMY-winning hip-hop artist's performance embodied the spirit of determination and perseverance. This private concert for Common's friends and celebrity fans captured the essence of empowerment, a sense that the performer depicts throughout his work, from his music to his community outreach.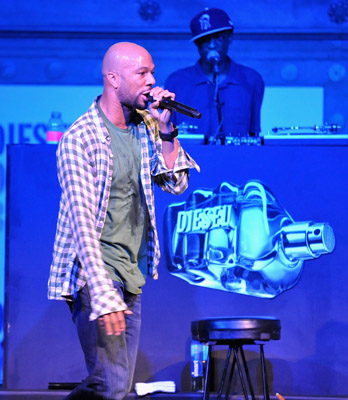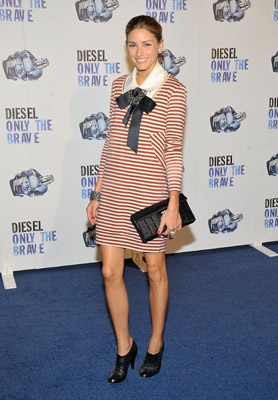 Olivia Palermo, "The City"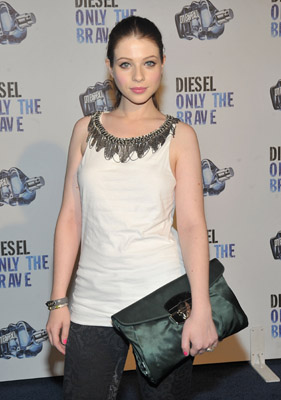 Michelle Trachtenberg , "Gossip Girl"
Whitney Port Goes Green: Fashion Designer and Star of The City Joins the PlantLove Movement Trendsetter and Hollywood starlet is CARGO's newest celebrity designer.
Whitney Port, star of MTV's The City, is quickly becoming the style icon of her generation. Model, stylist and clothing designer, Whitney Port is now taking her design career beyond a role at Diane von Furstenberg, to the world of beauty.
New York Post's Page Six Magazine recently dubbed Ms. Port "The New Carrie Bradshaw" because of her extraordinary style and glamour. Always on the cutting edge, Ms. Port has now partnered with CARGO PlantLove, the trailblazing prestige beauty brand leading the eco-movement, to design her perfect shade of lipstick. Whitney Port joins the ranks of fellow celebrity lipstick designers Courteney Cox, Evangeline Lilly, Angie Harmon and Denise Richards, to name a few. Each one of these women has partnered with CARGO because of the importance they place on protecting our planet and helping others. Importantly, CARGO will be donating two dollars from the sale of every lipstick to St. Jude Children's Research Hospital, the world's premier pediatric cancer research center.
What could Whitney Port and Jay-Z have in common?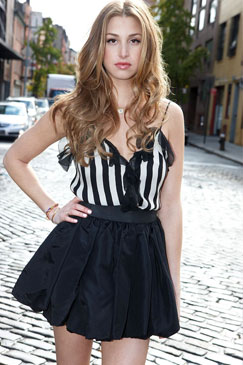 They both love Brooklyn – based Carol's Daughter products! Whitney Port, star of MTV reality series "The City," is a new fan of Carol's Daughter Tui Hair Oil, infused with lavender, rose, marigold and larkspur flowers, and Healthy Hair Butter, infused with seven essential oils to condition the hair and scalp and minimize breakage.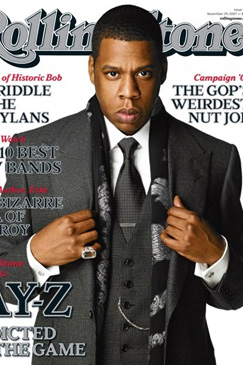 Hairstylist to the stars Franco Gabbi styles Whitney's hair with Carol's Daughter products and she absolutely loved it. Whitney thought the scent of the hair oil and butter was sexy and she loved the natural texture it gave her hair.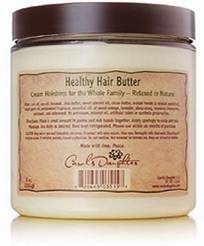 Carol's Daughter Tui Hair Oil $8.50-$18.00, Carol's Daughter Healthy Hair Butter $10.50-16.50 both available at www.carolsdaughter.com  and Carol's Daughter stores.