All Posts Tagged With: "the glow"
Scott Barnes Body Bling is perfect for spring and summer body prep. Available in two editions, Original and Platinum. This sunless tanning illuminator gives sexy, glowing, and bronzed skin without the risk of sun damage.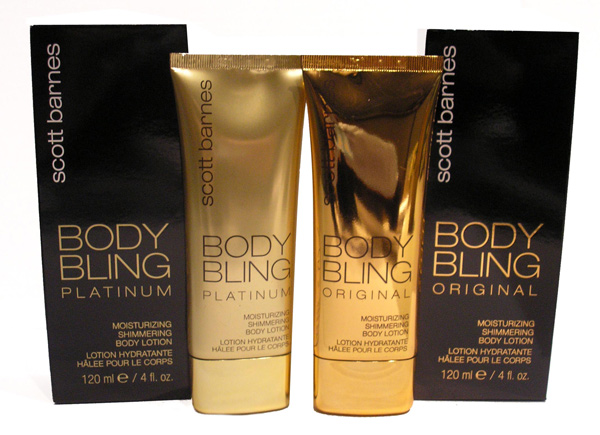 "Put it on the body like a moisturizer to even out skin tone and reduce the appearance of cellulite, spider veins, sun damage, etc. The light from the Body Bling attracts the eye, making legs, arms – everywhere! – appear slicker and slimmer. I always remind clients to apply it liberally to give ample coverage and effect," says Scott.