All Posts Tagged With: "Tokyo Lash Bar"
shu uemura Tokyo Lash Bar 2009 Lashes In Nature mystic scenes of nature meet the exquisite art of lashes!
A fashion statement for the eyes, exclusively from the atelier artists of shu uemura, Tokyo Lash Bar's Lashes in Nature offers the most artistic collection of false eye lashes yet. The dynamic meeting of minds, personalities, geographic locations and aesthetic approaches of shu uemura makeup masters Gina Brooke, Kakuyasu Uchiide, Yuji Asano and Mina Matsumura resulted in nine wearable masterpieces.
Infused with inspiration from flowers, forests, oceans and the sky, all lashes are a perfect balance of nature, science and art. With a lash for every eye, Lashes in Nature offers bold, charming, delicate, dramatic and cheeky options in the forms extravagant "premium", decorative "statement" and everyday "accent" lashes.
Flower Garden-Ster Collection! By Gina Brooke, Artistic Director Inspired by a flower's ability to lift spirits and engender energy, Gina Brooke created three pairs of false eyelashes as a way to share her sensibilities with the world. "Flowers have always inspired me," says Brooke. "I glanced at my garden and, seeing large arrangements of beautiful peonies and lavender, I instantly decided to use these flowers as my lash inspiration."
Gina Brooke Celebrity Makeup Artist and shu uemura Artistic Director personal appearance at Barney's Madison Ave, NYC.
Before embarking on a worldwide tour with Madonna, makeup artist to the stars Gina Brooke will make a rare in-store appearance at Barney's Madison Avenue to share her exclusive beauty tips and tricks with the gorgeous women of New York City.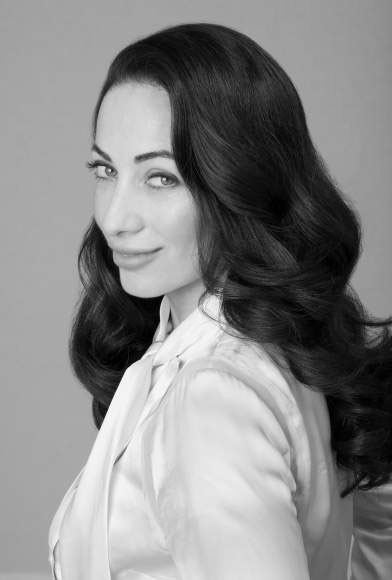 WHEN & WHERE: On June 13, from 11:00 a.m. to 7:00 p.m. Barney's Madison Avenue / 660 Madison Avenue/ New York, NY 10021. Customers can call to book an appointment: (212) 833-2007
Gina will be on hand to meet with clients one-on-one. Gina will assess the makeup needs and create customized looks for each of her clients.
Highlighting the must-have products for the season, including her brand new Tokyo Lash Bar "Lashes in Nature" lashes, Gina will focus on key elements to achieve each client's desired look and will educate each
person on how to produce the same look at home.