All Posts Tagged With: "Twilight"
You are invited to join Twilight Saga star and yoga fan Chaske Spencer and YogaWorks as they show their support for the United Global Shift Organization's "Peace Promises" Campaign.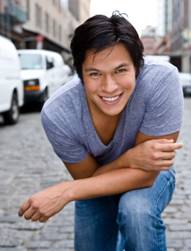 WHEN:
December 10th, 2009
Starting at 4:30 pm.
WHERE:
YogaWorks SoHo Studio
459 Broadway
New York, New York 10013
Twilight's star Ashley Greene arrived to The Late Show With David Letterman the other day with THIS outfit! What do you think guys? Usually I'm pretty open minded, but this one is not so easy on my eyes:)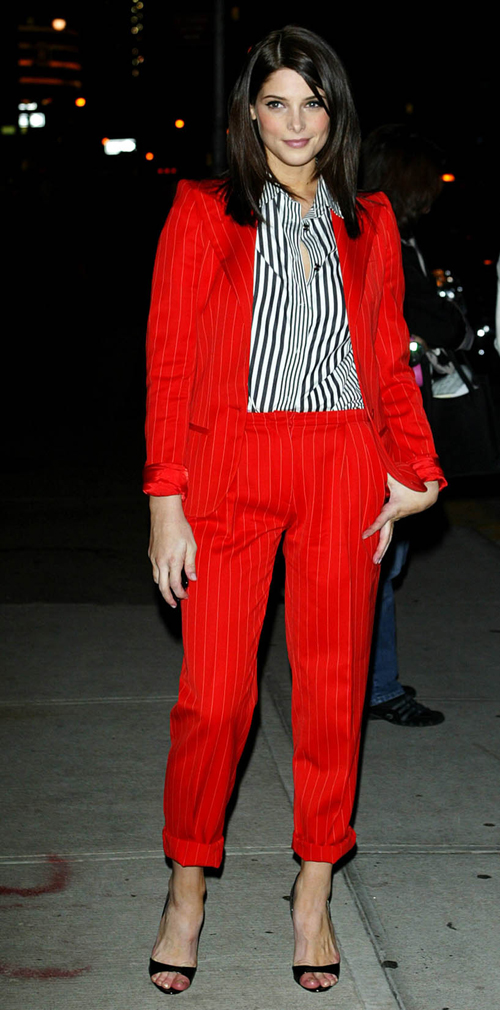 Just in case you didn't get enough of the New Moon Permiere last week, here are some highlights via swide.com 
Robert Pattinson at NY's New Moon screening wearing D&G (image below):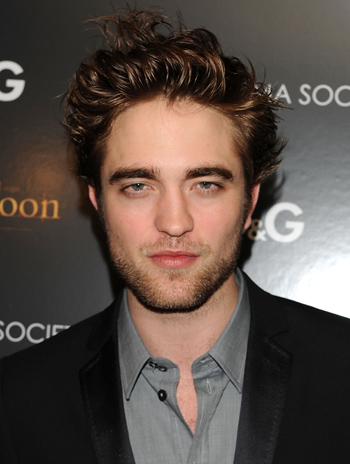 "We saw Twilight and we loved the kind of visceral, profound love that links the protagonists, their passions and their values. This is why we wanted to celebrate the release of New Moon with D&G by organizing a special screening and an after-party at The Box in New York. Robert Pattison, Kristen Stewart and Taylor Lautner, apart from being beautiful, embody an ideal that goes beyond the story that they interpret. They let us understand that there is a need of emotions and of passions. They are for real the mirror of that generation that inspires our creations, that generation to which we are trying to talk with our work".-Domenico Dolce and Stefano Gabbana
Get The Look: Actress Nikki Reed made her mark last night on the NYC red carpet premiere of The Twilight Saga: New Moon, along with costar Kristen Stewart. mark Celebrity Makeup Artist Jamie Greenberg spills her top secret tips to create Nikki's understated, yet elegant look.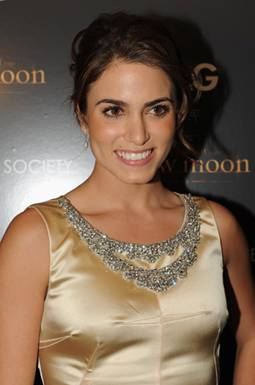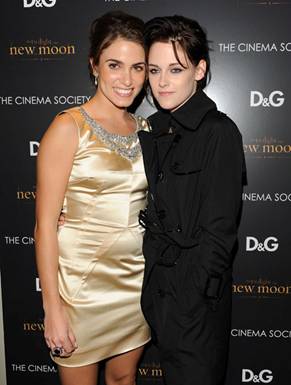 Jamie Greenberg Explains How to Get Nikki's Radiant look:
Eyes: "Nikki has gorgeous dark eyes that I really wanted to play up. I started by smudging mark Eyemarker Color On Line in Java along her upper lash line, followed by two coats of mark Scanda-Lash Hook Up Mascara on the top lashes. For her bottom lashes, I took the tip of the mascara wand and carefully coated each lash for definition, then brushed it out with the wand for separation. I finished by applying mark I-mark Custom Pick Eyeshadow in Nomadic to her lids and Fairy Dust in her crease."
Celebrity makeup artist Vanessa Scali transformed the already beautiful "Twilight" star Ashley Greene into a gorgeous vision at last night's "New Moon" premiere in Los Angeles. "The look was classic 60's," reports Vanessa. "Well-defined eyes with lots of lashes, a strong brow and clean skin with subtle pink/coral cheeks and lips."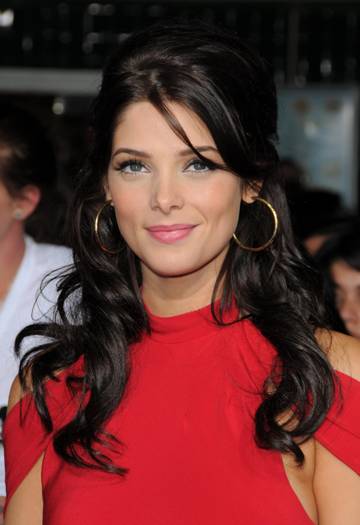 How to get Ashley Greene's makeup look at the "New Moon" Premiere:
To start, Vanessa evened out Ashley's "nearly flawless skin" with Lancôme's Effacernes concealer in Light Bisque underneath the eyes. "It gives clean, fresh, flawless coverage," she said. Bobbi Brown's Foundation Stick followed. Lancôme's Blush Subtil in Shimmer Pink Pool topped the apples of the cheeks.
Kristen Stewart is looking very pretty in her usual goth chic look a the at the The Twilight Saga New Moon premiere held at the Mann Village Theater Westwood California, Monday November 16th, 2009.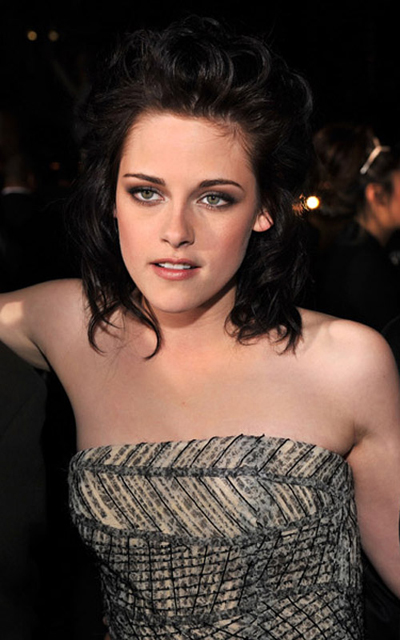 Ashley Greene is looking fabulous wearing makeup by Lancôme at the The Twilight Saga: New Moon Premiere held at the Mann Village Theater Westwood California, Monday November 16th, 2009.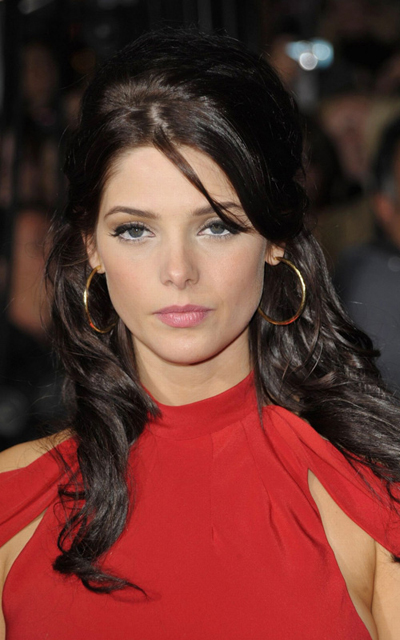 Twilight star Ashley Greene is on the cover of Maxim magazine December 2009 issue. Do you approve?
What a difference a day makes! Ashley Greene, who is known for her pixie bob as Alice Cullen in the Twilight Saga stopped by LA-based salon Parlour on 3rd on Sunday, October 25th for a nine hour session to receive hair extensions, by stylist Essly Powell. Now that the 3rd installation is a wrap Greene jumped at the first chance to go back to her long locks.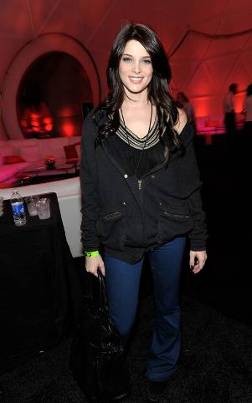 Ashley Greene with her extensions at the U2 concert  
Here are 10 tips from stylist Essly Powell on how to maintain your hair extensions:
The following are great tips to follow for hair extensions:
1) For protein bond or Keratip hair extensions, it's very important to NOT wash the new extensions for 2 days.
2) Hair must be brushed at least once a day.
3) Avoid over styling with heated tools, such as flat iron or curling iron.
L.A. Beauty Firm Launches "Twilight" Line. Harry Haralambus is a rare name, but it is popping up pretty often these days in the Southern California beauty industry.
In the last two years, Haralambus' investment firm, Lambus Partners, quietly acquired Los Angeles area cosmetics brands DuWop Cosmetics and Lola Cosmetics, skin care brand Leaf & Rusher and manufacturer All About Beauty Cosmetics Inc. for undisclosed sums. ImaStar Corp., a company under Lambus Partners, also secured the license to produce makeup affiliated with the "Twilight" series of movies and is piggybacking on Marc Jacobs' fragrance business by allowing Coty Inc., the fragrance licensee for Lola Cosmetics, to use the moniker Lola for Jacobs' newest perfume.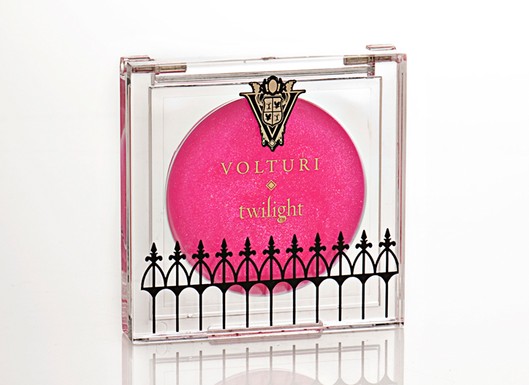 The Twilight beauty franchise has been separated into two lines. Volturi Twilight, named for a ruling vampire clan in the "Twilight" series, is aimed largely at teens and is launching the middle of next month at Hot Topic, Torrid and Ulta. Luna Twilight, a play on the moon themes in "Twilight," is targeting older girls and teenagers' mothers and is launching in the middle of next month at Nordstrom and Dillard's. DuWop is also a part of the Twilight initiative and has introduced the lip stain Twilight Venom for $16 on Sephora.com. Prices for Volturi's 21 stockkeeping units run from $9 to $19, and prices for Luna's 35 sku's are $18 to $34.
Read full article in wwd.com