All Posts Tagged With: "Vintage"
We love Rosie Huntington-Whiteley look at the Costume Institute Gala. Her dress is a bit vintage classic. It's essential to have timeless pieces in your wardrobe that will always look amazing every-time you wear it. Needless to say, her makeup is flawless, and it's by CHANEL Beauté. By Chanel celebrity makeup artist Kate Lee. Nails by Chanel celebrity manicurist Ashlie Johnson.
INSPIRATION
I wanted Rosie to be a little more velvety because she's very statuesque. I wanted to do something a bit more classical; I didn't want to go too fashion.
Model, Coco Rocha, shoots a fashion-inspired music video for Modelinia.com at Meatpacking District, New York City, Tuesday, June 28, 2009.
Style: Coco Rocha was wearing: Skirt: Tory Burch. Top: Tory Burch. Jacket: Vintage. Boots: Tory Burch.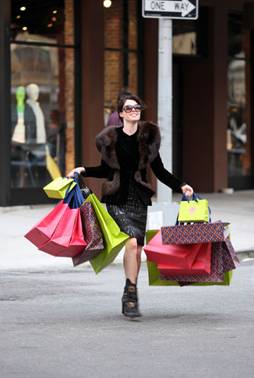 Canadian model Coco Rocha attended the American Ballet Theatre Spring Gala at Metropolitan Opera House, NYC, on Monday, May 18th, 2009.
Coco Rocha is looking stunning wearing a dress by Carolina Hererra and a clutch by Vintage.
I can't get over how Coco Rocha looks amazing as a redhead! Red hair looks horrible on me, lol. With a strong hair color like red, dark brown, or black, go for light and sheer makeup to balance the look, just like Coco!