All Posts Tagged With: "Volume Hair"
Love and hair are essentially the same – they both can be temperamental but when you get it right, you want it to stay. Whether you're going to #netflixandchill or hitting the town with your main hang this Valentine's Day the last thing you want is basic hair or a basic formula. Thanks to the strong hair, aficionados at Keranique, their cutting edge, strength building formulas make hair panic is a thing of the past!
When you haven't gotten your roots done or washed your hair. Keranique Tint & Texture Color Density Treatment.
Oscars 2010 Hair Trends: Big Hair like Cameron Diaz. Get the look with full thickening cream by Living Proof.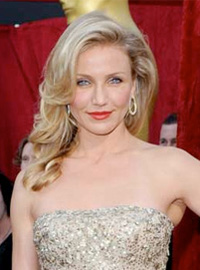 The star turnout on the red carpet was big, and the hair was even bigger at the 82nd Annual Academy Awards show Sunday night. Romantic, natural tresses with lots texture and movement are speaking volumes this awards season. Living Proof celebrity stylist, Ward Stegerhoek, gives tips on how to use full thickening cream, and get the look at home. Full, the new breakthrough technology product that gives body and movement helps to create large, loose waves that will enhance any modern-chic style with a sexy, carefree, look.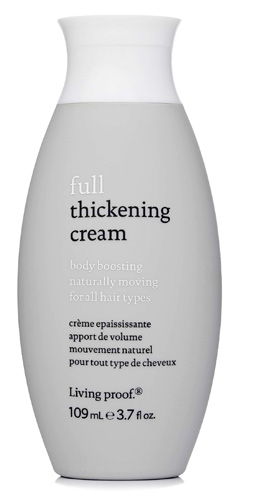 Hairstyle Tips: How to get the big hair look
Step 1: When using full thickening cream, start with clean, damp hair. Squeeze a nickel-sized amount of full onto your fingertip. Once you dispense the correct amount, rub full between your hands. Ward Stegerhoek reminds us that full is designed to provide thickness, not lift. So if you want to use a root lifter, apply that first.
MTV's The Hills' Lauren "Lo" Bosworth Gets a Boost at the John Frieda See for Yourself Salon.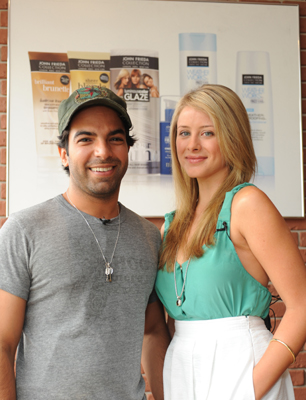 Lo Bosworth and Harry Josh.
To get her hair camera-ready, Lauren "Lo" Bosworth from MTV's hit show The Hills stopped by the John Frieda See for Yourself Salon, where the top stylists behind editorial shoots and celebrity hairstyles are transforming real women's hair before their eyes. At the tour's Venice Beach stop on July 28th, Lo sat down with Harry Josh, hair guru and Creative Consultant for the John Frieda Collection, to talk about what she could do at home to get a volume boost.

Lo Bosworth Gets a Boost.
Harry Josh's Volumizing Tips:
Tip 1 – Volume Starts at the Roots: "Products make all the difference when building volume, so use a formula that creates lift when building volume at the roots." Harry informed Lo. "I start by prepping hair with John Frieda Luxurious Volume Full Splendor Shampoo and Conditioner, then spray the roots with John Frieda Luxurious Volume Lavish Lift Root Booster before blow drying."

John Frieda Luxurious Volume Product line.