All Posts Tagged With: "WWD"
Holiday Gift Guide. WWD Unveils "WWD: 100 Years, 100 Designers" A Compilation of 100 of the Most Influential Designers & 10 Decades of Unrivaled Fashion News Coverage.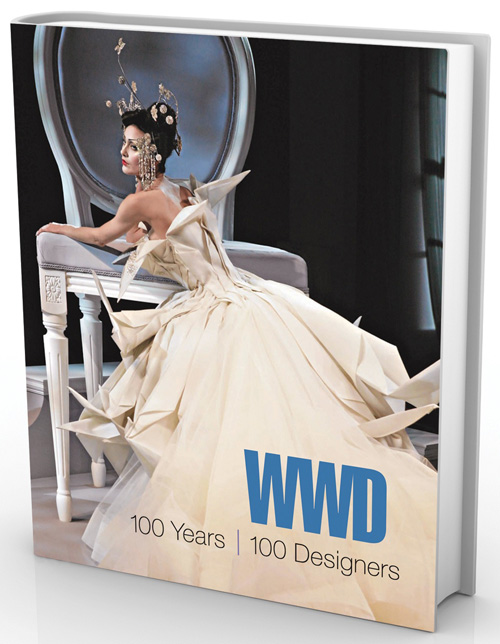 WWD (Women's Wear Daily) and Fairchild Books are proud to present a special edition, large-format book commemorating the 100th Anniversary of WWD. WWD: 100 Years, 100 Designers, compiled by the editors of WWD, examines the careers and creations of 100 designers who are among the most influential style icons and tastemakers of the past century.
According to wwd.com Evan Rachel Wood to Front New Gucci Fragrance. MILAN — Gucci said Tuesday, June 15th, 2010, it tapped actress Evan Rachel Wood as the face of its forthcoming new women's fragrance. The 21-year-old American actress joins fellow actor James Franco, who fronts Gucci's men's fragrances. The Gucci deal is Wood's first perfume campaign.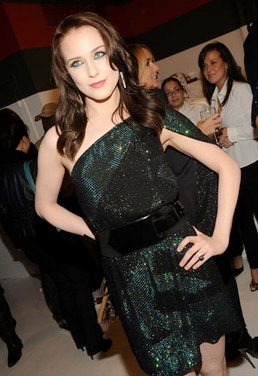 Evan Rachel Wood. Photo By Steve Eichner for wwd.com
"I chose Evan Rachel Wood as she has very strong character," said Frida Giannini, Gucci creative director. "She's young, but rising and [an] influential figure. I didn't want to offer this project to someone overexposed or too well known. Instead, I wanted a fresh individual that would coincide with the image of the project." Read full article in wwd.com
Via WWD today: MAC Cosmetics is teaming up with Disney to create a limited edition color collection, intended to launch globally in late September 2010 in all MAC locations. The products will feature four Disney characters, on which the brand is keeping mum at the moment — although with a collection name of Venomous Villains, it is assumed that we're not talking Donald Duck and Minnie Mouse here. Lipstick, powder, lip gloss and blush shades will be sold, ranging in price from $12 to $29.50.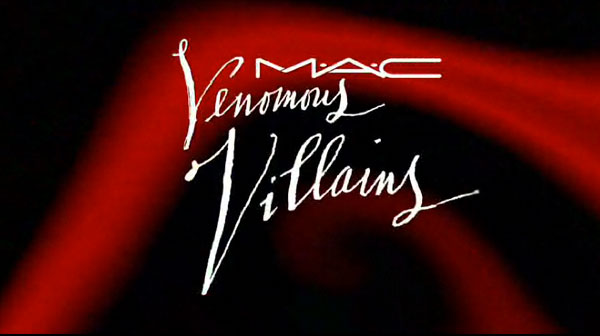 Can YOU guess who they are?? Here's a hint WATCH: www.maccosmetics.com
BEST DRESSED: Lady Gaga wore Armani Privé tonight to the 2010 Grammys according to wwd.com. Lady Gaga's dress is a work of art. Originality is brilliant! BTW I want Lady Gaga's shoes!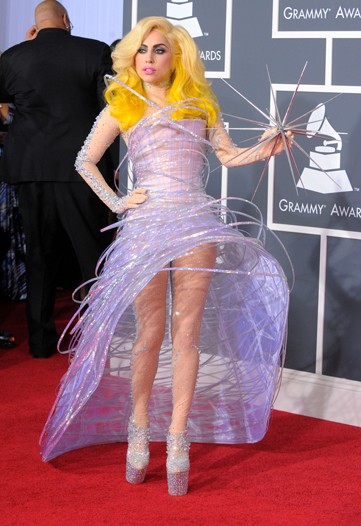 Kiehl's is going organic with the launch of its Açaí skin care collection, due in mid-September.
While many people assume Kiehl's products are 100 percent organic, this line is the brand's first organic skin care line, said Chris Salgardo, president of Kiehl's USA. "Since our inception, we have always been known for our service and for creating efficacious products," said Salgardo, noting that everyone asks for "green" products, but still demand high performance. "We heard that our customers wanted organics, that they wanted paraben-free, that they wanted natural — and they wanted to focus on the first signs of aging. We went to the lab to do all that. The result: our new Açaí line."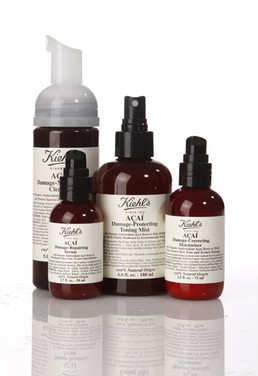 Read full article in wwd.com
TOMORROW, Diesel will be launching their new Men's fragrance Only The Brave.
Only The Brave captures the essence of the Diesel man in a bottle. The new scent is housed in a smoky, gray bottle in the shape of a clenched fist wearing a silver Diesel ring. The scent represents the qualities of the brave, symbolized by a fist that tells several stories: Facing forward, the fist evokes power and energy; upright, it stands for self-affirmation; raised, it signifies victory, success and engagement.