All Posts Tagged With: "YSL"
The holidays are a fantastic time to relax with a hot toddy (or four) and catch up with friends and family. But what to do when your 20-minute cameo at a holiday fete turns into all-nighter? We've scooped these look-fresh tips from the Bloggerati to keep you focused on getting your hands on that egg sandwich–not on how pale and tired you look.
Nothing wakes me up after a big night like Orlane Absolute Radiance Lightbox. If my skin is too dry, I also love June Jacobs Cranberry Pomegranate Moisture Mask. For under eyes dark circles, nothing beats Talika Eye Therapy Patch. And, the day after a big night, I carry my YSL Touch Eclat in my purse at ALL times. -Talking Makeup
Read full article in dailymakeover.com
Not mentioned in the article I would like to add Marta's must-have to wake up face in the morning AmorePacific Moisture Bound Skin Energy Hydration Delivery System, $35. I'm addicted to this stuff. I'm already finishing the bottle, almost time for next one. Available at sephora.com
For the first time ever the luxury perfume and cosmetics brand YSL is doing a Friends & Family event on www.YSLbeautyus.com :
Starting Monday, December 14th, YSL Beauty will be offering (exclusively online) 20% off orders plus free shipping! Yoo hoo! The offer will last until Sunday, December 20th and excludes Gift Cards and eGift Certificates. Just enter Promotion Code FF2009 at checkout.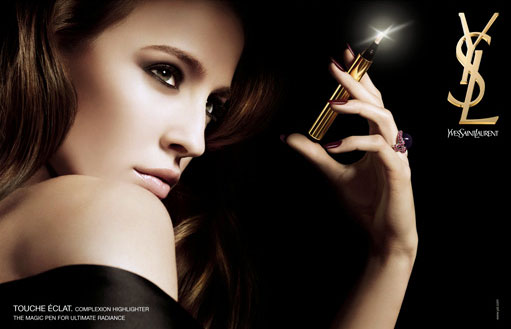 YSL Beauty has never made an offer like this and it's extremely rare that a luxury cosmetic brand offers discounts. I guess we have some good news coming out of the crisis! Santa just got a little more generous this year!
Celebrity makeup artist Vanessa Scali transformed the already beautiful "Twilight" star Ashley Greene into a gorgeous vision at last night's "New Moon" premiere in Los Angeles. "The look was classic 60's," reports Vanessa. "Well-defined eyes with lots of lashes, a strong brow and clean skin with subtle pink/coral cheeks and lips."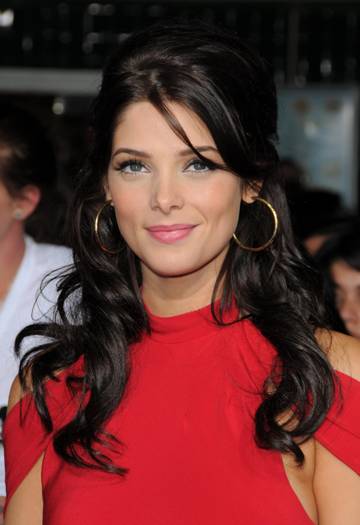 How to get Ashley Greene's makeup look at the "New Moon" Premiere:
To start, Vanessa evened out Ashley's "nearly flawless skin" with Lancôme's Effacernes concealer in Light Bisque underneath the eyes. "It gives clean, fresh, flawless coverage," she said. Bobbi Brown's Foundation Stick followed. Lancôme's Blush Subtil in Shimmer Pink Pool topped the apples of the cheeks.
YSL Supports The National Breast Cancer Coalition Fund with their fabulous Golden Gloss N° 27 Lip Gloss. Looks like a beautiful lip gloss!

YSL is proud to support the search for the cure. 30% of your purchase of Golden Gloss N° 27 will be contributed to the National Breast Cancer Coalition Fund through the end of October.
The National Breast Cancer Coalition Fund (NBCC Fund) is dedicated to ending breast cancer through the power of grassroots action and advocacy. NBCC Fund increases funding for breast cancer research; monitors how those funds are spent; expands access to quality health care for all; and ensures that trained advocates influence all decision making that impacts breast cancer. Visit the official website: www.stopbreastcancer.org
Elisabeth Moss looked stunning on the red carpet last night and as she took stage with her fellow cast members to receive the award for "Best Drama", for "Mad Men", the hit series in which she stars. Celebrity makeup artist, Lauren Kaye Cohen shares how she created Elisabeth's ethereal look: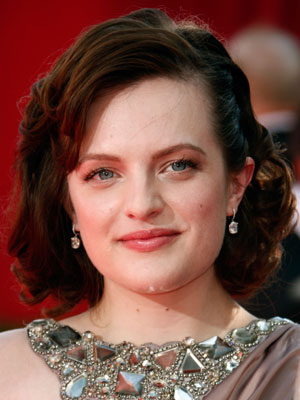 SKIN: To get Elisabeth's radiant-looking, flawless skin, I began by using a combination of shu uemura's Face Architect Smoothing Fluid Foundation and the new Nobara Cream Cover Stick Foundation (in areas that needed more coverage) both in shades 784. I applied both foundations with shu uemura's Natural 18 Goat Brush. I then dabbed a bit of YSL Teint Parfait Complexion Enhancer in 02 Rose Pearl with my fingertips across the tops of her cheekbones. I finished with shu uemura's Face Powder in Matte 5yr Light, applying it just to the center of the face with shu's Natural Brush 27.
In Marta's Makeup Bag: I've been using the classic lately: Yves Saint Laurent Touch Éclat ($40), or in translation: Radiant Touch. I've been reading about YSL Touch Éclat for many years now and I even remember buying it almost 10 years ago! Can you believe that? At the time, I made a bit of an error by getting the wrong shade. It was a very pale almost white shade that didn't do anything to my light olive complexion. So I was disappointed with the results back then. But it's OK sometimes to give anyone or anything a second chance. This time I got the Yves Saint Laurent Touch Éclat in shade 3, Marta's shade! And it works amazing on me now! Yoohoo. Finally. Touch Éclat is perfect to cover under eye dark circles and brighten the eye area. Now, I'm in love:)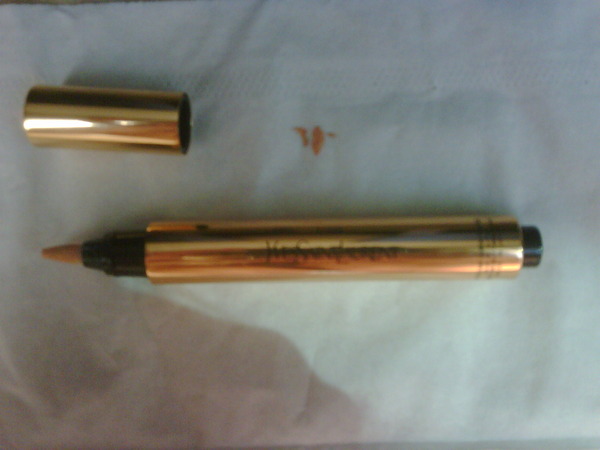 Yves Saint Laurent Touch Eclat: Image taken by Marta Walsh for www.twitter.com/TalkingMakeup
The description in www.yslbeautyus.com website:
TOUCHE ÉCLAT Radiant Touch: Light, luminosity, radiance. The award winning, must-have, take anywhere instant highlighter that banishes shadows, erases signs of fatigue and leaves your skin looking radiant. Touche Éclat is 8 hours of sleep in a pen – the one item no woman can be without.
Talking Makeup is excited to bring to you makeup tutorials by Harrods London.
Find out how to get the YSL summer nights look!
Discover how to create a captivating look for balmy summer nights – opt for smoky eyes and sun-kissed skin. Harrods London make-up artist Hakan Icer guides through the techniques to achieving a glamorous summer glow.

Harrods Makeup Tutorials video is featured on www.misslush.com
 
Products featured in Harrods London makeup tutorial video are all by YSL:
3 In 1 Cleansing Water Radiance Revealer
Top Secrets Flash Radiance Skincare Brush
Lisse Expert Advanced Eye & Lip Intensive Anti-Wrinkle Care
Lancôme graced the faces of three Best Actress nominees: Kate Winslet, Anne Hathaway and Angelina Jolie.
Kate Winslet looked beautiful in a multi-toned one shoulder YSL dress. Celebrity makeup artist Jillian Dempsey wanted to create a classic, natural look.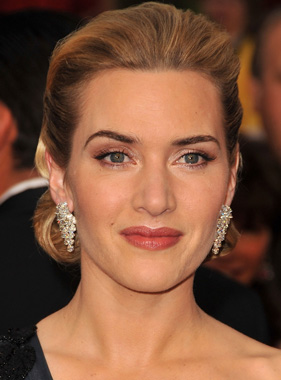 First, Jillian Dempsey prepped Kate's skin with Lancôme La Base Pro primer to create a smooth canvas for a polished complexion. She lightly brushed Lancôme Brow Expert in Naturel on the brows to play up their natural shape. Jillian Dempsey for Avon Pro Eyeshadow Trio in Ice Shimmer was applied to the eyes and the lashes were coated with Jillian Dempsey for Avon Pro Mascara in Black. To create a sheer, neutral colored lip, Lancôme Color Fever Lipstick in Old Flame was applied for a soft, matte finish.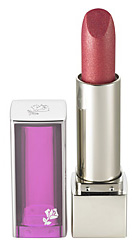 Lancôme Color Fever Lipstick in Old Flame.
Anne Hathaway looked regal in a sparkling jewel encrusted Armani Privé gown. Her makeup look was sophisticated and elegant.