All Posts Tagged With: "Zoe Saldana"
Jennifer Lopez, Maggie Gyllenhaal, Zoe Saldana, Mariska Hargitay, Camilla Belle Oscars 2010: The Makeup
NARS has been a red carpet staple throughout the past week for all Oscar-related festivities. Below is a rundown – the who, what, where and how – of celebrities wearing NARS to the 82nd annual Academy Awards Ceremony and surrounding events.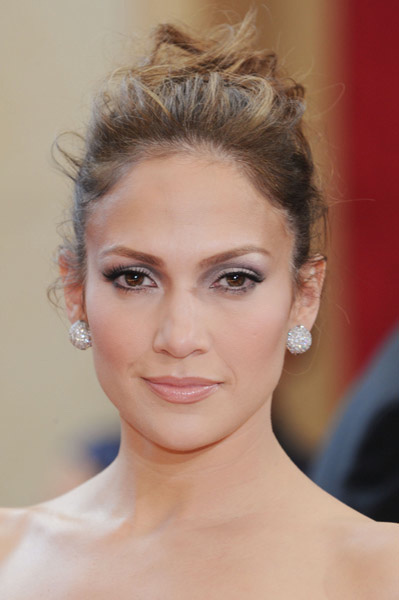 Jennifer Lopez's radiant Academy Awards makeup look was created by Matthew Vanleeuwen for NARS Cosmetics with the Orgasm Illuminator, Cruising Lipstick, D. Gorgeous Single Eyeshadow, Sweet Dreams Lip Gloss and new-for-Summer 2010 products Enchanted Cream Blush and Pro-Prime Smudge Proof Eyeshadow Base (try Gueule de Nuit Cream Blush and Makeup Primer now).
Hollywood's leading ladies such as Zoe Saldana and Demi Moore stepped onto the red carpet at Oscars 2010 looking gorgeous and glowing from head to toe, showing no signs that they have been effected by the winter weather that has left the rest of us and our skin in need of rescue.
In an easy 4 steps, anti-aging skin care specialist Dr. Adrienne Denese gives you the answer to how celebs shed the dry, dull skin of winter and how you too can achieve the same red carpet radiance!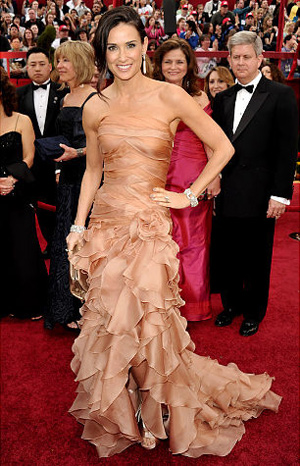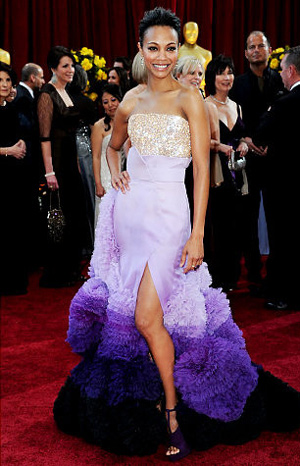 How-to achieve radiant skin by Anti-aging Expert Dr. Adrienne Denese:
STEP 1: EXFOLIATE
It is important to get rid of dead skin cells; they are what make your skin look dead and old.  They have a rough texture so they block out skin's natural radiance and that natural glow. If you self tan, you need a freshly exfoliated canvas. Otherwise the self tan will come out to be blotchy. This applies for face and body alike. Product Suggestion: Dr. Denese Damage Reversal Pads, $45 (60 pads)
With all the buzz at the Oscars 2010, Zoe Saldana's glamorous gown and looks had all eyes on her!
The hairstyle: "We wanted to to have an editorial look because she was wearing Givenchy. We also didn't want the hair and make up to compete with the dress so we created an elegant but effortless look."-TRESemmé Celebrity Stylist Mara Roszak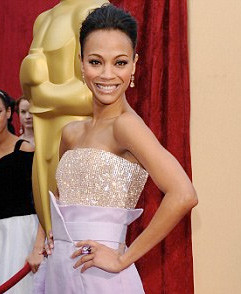 How to get Zoe Saldana's Oscars 2010 super-chic up-do:
1. Apply TRESemmé Naturals Lightweight Mousse all over damp hair and blow dry away from the face with volume, flipping head upside down when the hair is almost dry to finish.
Zoe Saldana wears NARS Enchanted Cream Blush to the 82nd Annual Academy Awards.
NARS Cosmetics worked with celebrity makeup artist Vera Steimberg to create the makeup look for Zoe Saldana at the 2010 Oscars. NARS' NEW Enchanted Cream Blush was key in creating Zoe's look along with many other products from the upcoming NARS Summer 2010 Collection.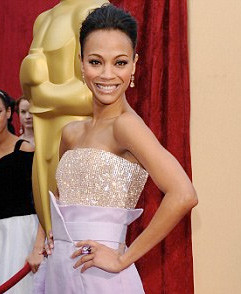 "We wanted to achieve a sexy and sophisticated look while keeping it balanced with her dress. With luminous skin and neutral-glossed lips, I was able to really focus on her beautiful almond-shaped eyes." -Vera Steimberg for NARS Cosmetics.
Zoe Saldana wore the following NARS products to achieve a fresh and luminous effect:
· Orgasm Illuminator
GET THE LOOK: Love Avatar star Zoe Saldana's hairdo at the 2010 Golden Globes? Talking Makeup got the scoop and the hair tutorial on how to recreated it at home!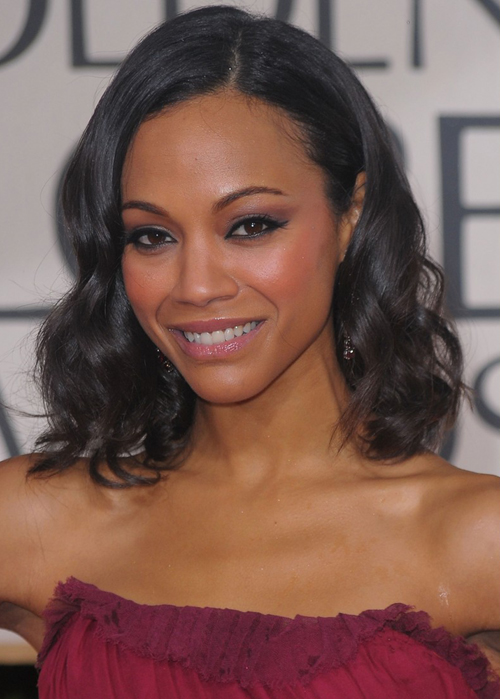 Even in the rain, Zoe Saldana shined! TRESemme celebrity stylist Mara Roszak created soft curls for the fierce star. See below steps on how to recreate the look:
1. Starting with damp hair, apply TRESemme 24 Hour Body Foaming Mousse, and part hair to one side (slightly off center). Blow dry with a small round brush.
2. Spray a soft hold hairspray all over head, like TRESemme 24 Hour Body Finishing Spray, and curl 1″ sections using a 1″ barrel curling iron. Let hair twist as your wrap, and pin to scalp.
3. Let the hair sit in pin curls for at least 10 min. Take out pins, and brush delicately, without a lot of tension to keep the shape.