New York, NY – On March 21, 2011, CHANEL debuts the highly anticipated short film titled, "Coco Mademoiselle," starring Oscar®-nominated actress Keira Knightley. Three years after the first commercial film, Knightley reprises her role as COCO MADEMOISELLE, a modern day Coco Chanel whose mystery, daring and rebelliousness are at the heart of her charm.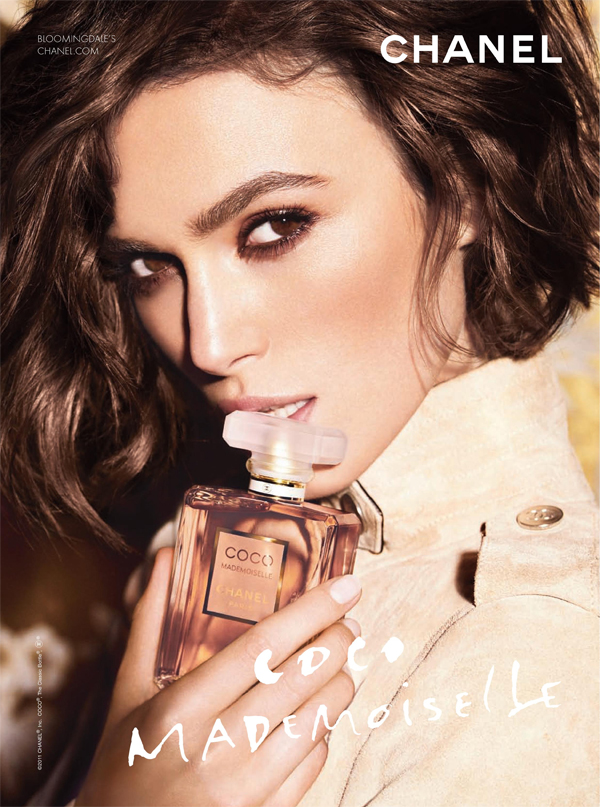 CHANEL UNVEILS "COCO MADEMOISELLE" THE FILM STARRING BRITISH ACTRESS, KEIRA KNIGHTLEY
While the first film featured long evening gowns, the second takes on a more urban feel, with Knightley appearing on the streets of Paris in a chic, beige motorcycle jumpsuit designed for her by Karl Lagerfeld. Filmed in legendary locations across the City of Light – from Place Vendome to Place de la Concorde, the film is a collaboration between Knightley and Joe Wright, a creative relationship that began with Wright's directorial debut, the Oscar®-nominated film Pride & Prejudice, and continued with the Oscar®-nominated Atonement.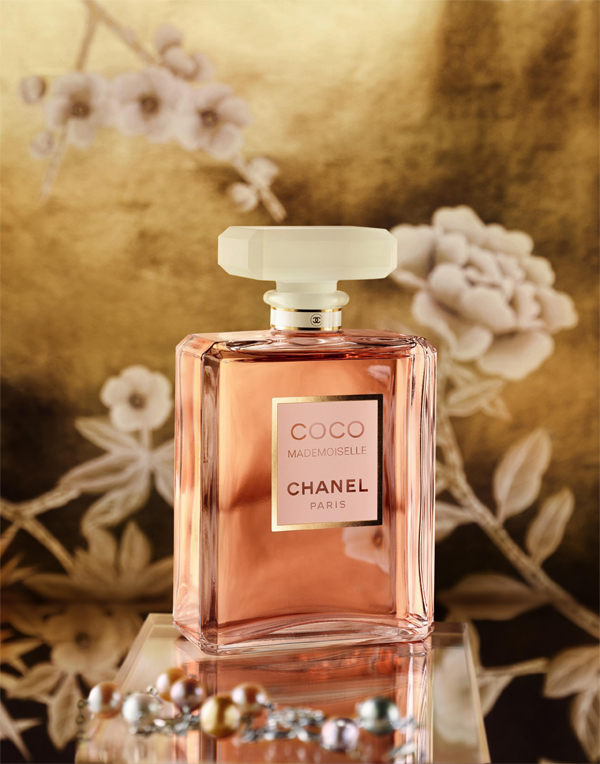 "For me, Gabrielle Chanel is an icon and there was an incredible power emanating from all the photos of her," states Knightley. "When I began to delve into her history more closely, I was obviously fascinated by her immense talent as a designer, but more than that, by her singular background."
The commercial film's soundtrack, "It's a Man's, Man's, Man's World" by James Brown is performed by the soulful voice of Grammy® award winner, Joss Stone and was published by Warner Chappell.
Coco Mademoiselle is a fresh oriental scent created by CHANEL master perfumer Jacques Polge in 2001. The fragrance represents the ever-evolving spirit of Coco Chanel in this feminine, sexy, young and exciting fragrance.
A national cable television flight of 30 and 60 second spots will debut March 22, 2011. A print advertisement shot by Mario Testino will debut in April 2011.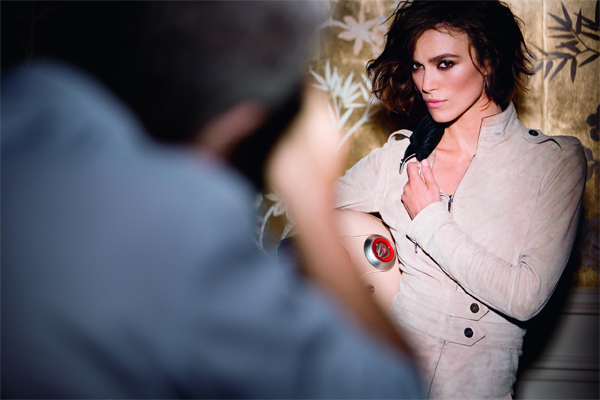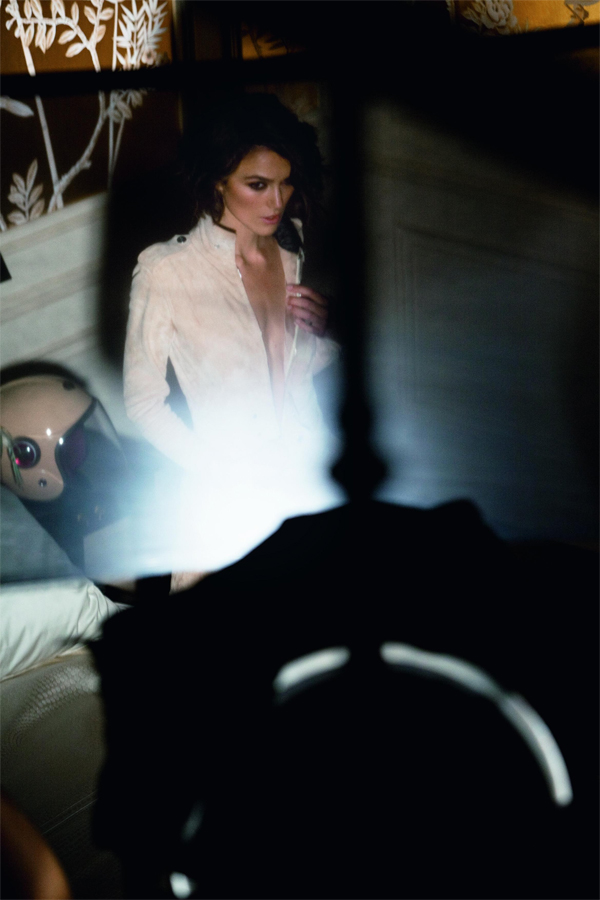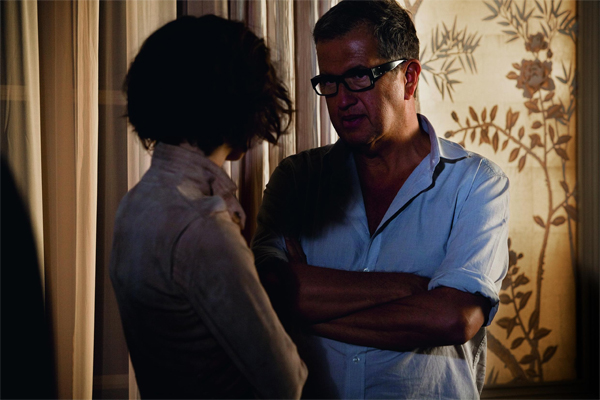 L to R: Keira Knightley and Mario Testino

L to R: Mario Testino and Keira Knightley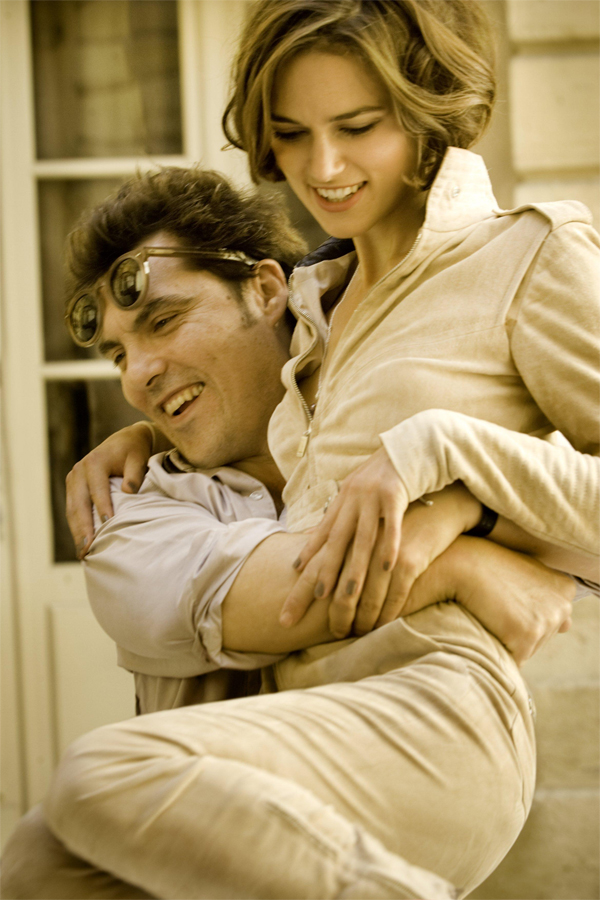 In April 2006, Knightley joined the legendary league of women who have represented CHANEL in global advertising campaigns. Her elegance, beauty and modernity are some of her qualities that parallel the iconic faces featured in the CHANEL fragrance campaigns, including Nicole Kidman, Ali McGraw, Catherine Deneuve and Audrey Tautou for N°5, Vanessa Paradis for Coco and Anna Mouglalis for Allure Sensuelle.
CHANEL, the international luxury goods company, was founded in France by Gabrielle 'Coco' Chanel in 1924. The company, which is privately held, offers a broad range of luxury products, including Ready-to-Wear, fragrance, cosmetics, leathergoods, accessories, Fine Jewelry and Watches, through a U.S. network of 24 boutiques and at select retailers. Haute Couture collections are presented exclusively in Paris. CHANEL maintains 151 boutiques and shops worldwide, including the legendary House of CHANEL on the rue Cambon in Paris. Under the guidance of designer Karl Lagerfeld, the House of CHANEL remains dedicated to luxury, fashion, style and image.