TM and Marta Walsh made it to the Top 20 Beauty Bloggers You Must Follow list according to youqueen.com. Well, THANK YOU:-)
TalkingMakeup.com In GLAM's Top Global Fashion Blogs in the United States! I stumbled upon this post in www.agent2magazine.com where I found out that TalkingMakeup.com made it to GLAM's Top Global Fashion Blogs in the United States!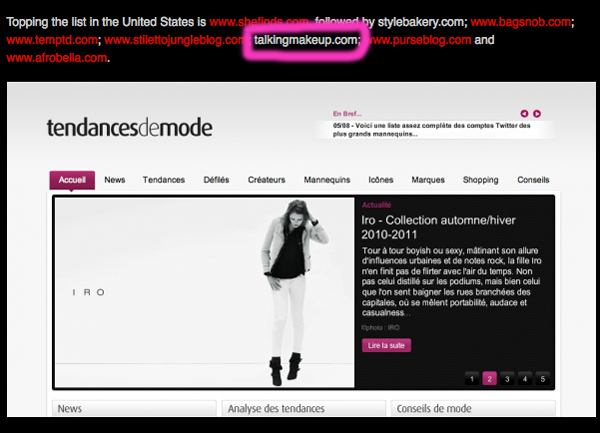 Marta Walsh Meets Salma Hayek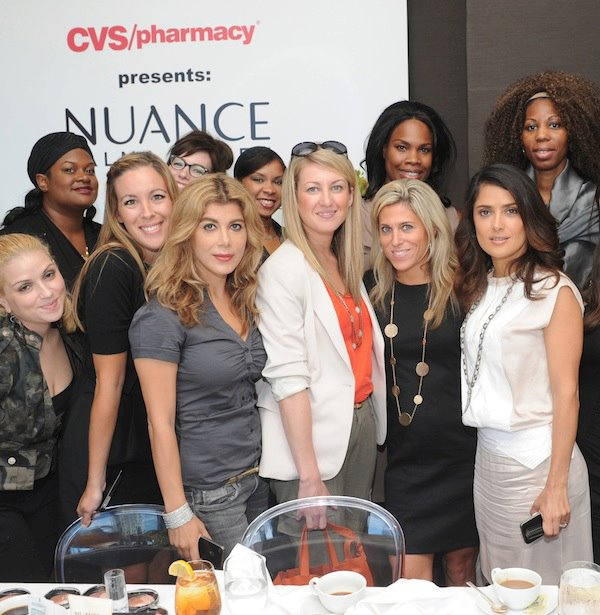 Last week I had an amazing opportunity to meet Salma Hayek during lunch in New York City..Read Full Story In TM.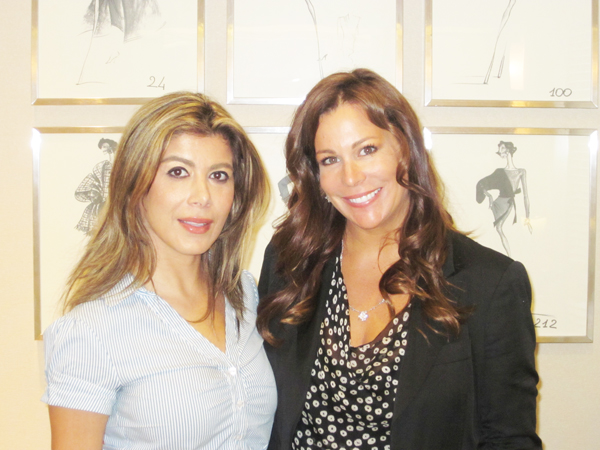 Marta Walsh TalkingMakeup.com founder & Scottsdale and Paradise Valley REALTOR with skincare mogul Kate Somerville at Neiman Marcus Scottsdale AZ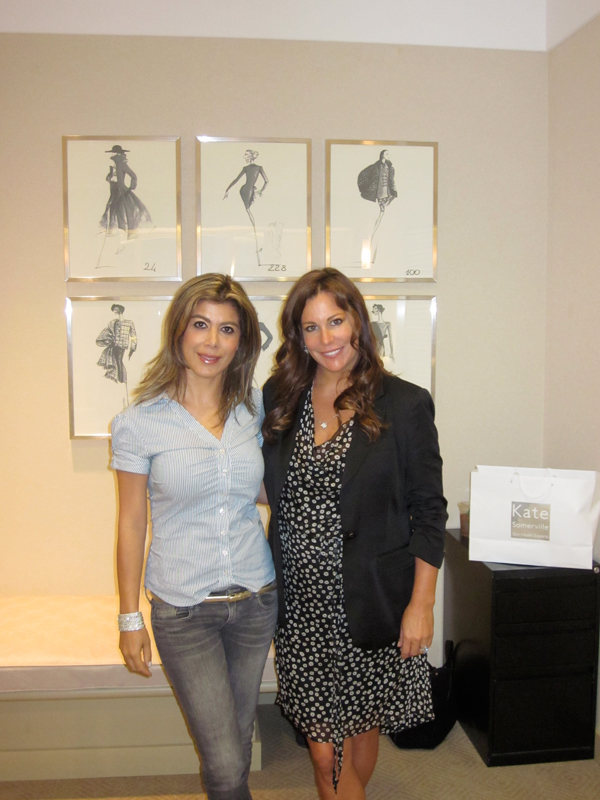 Marta Walsh TalkingMakeup.com founder & Scottsdale and Paradise Valley REALTOR with Kate Somerville at Neiman Marcus Scottsdale AZ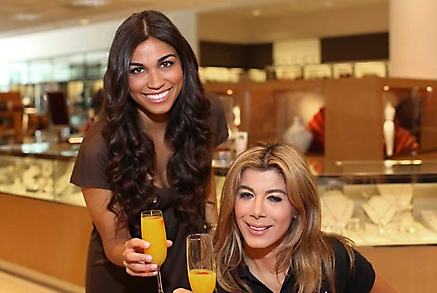 Breakfast with Neiman Marcus Scottsdale, L to R: Katherine Thornhill of sparklefarklediary and Marta Walsh North Scottsdale REALTOR & Founder of TM aka TalkingMakeup.com
So excited to be featured in AOL Stylelist 100 bloggers unite for the Ralph Lauren Pink Pony Campaign to support a cure for cancer! I must say, all my fellow bloggers look smashing:) Thank you Ralph Lauren! "In honor of the 10th anniversary of Ralph Lauren's Pink Pony foundation, the designer selected 100 bloggers to model the latest Pink Pony polo…see how these fashionable (and wordy) talents styled their look in honor of this incredible initiative".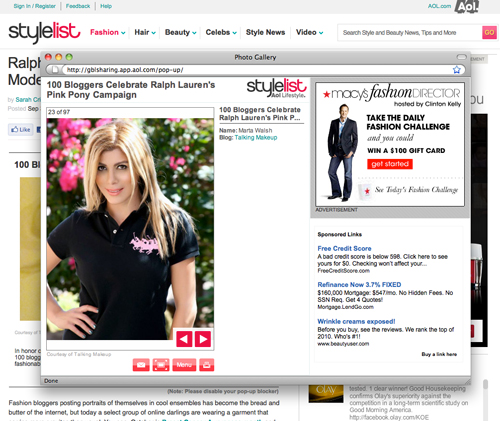 Marta Walsh in AOL Stylelist "100 bloggers celebrate Ralph Lauren's Pink Pony Campaign"
Marta Walsh Interviews With Michael Cohen. I'm super excited that my interview with Michael Cohen was published in his popular fashion, beauty, and celebrity website www.askmichaelcohen.com. You might know Mr Cohen from staring in Bravo's Miami Social and his stints on TV for CNN's Showbiz Tonight, or his editorial work for People and In Touch Weekly. Today, you're more likely to hear from Michael as a member of Us Weekly's Fashion Police, or via his Huffington Post column Ask Michael Cohen, which is syndicated on UK-based website www.beautyandthedirt.com. So yes I'm honored. Or as the English say: I'm pretty chuffed. Thank you Michael Cohen & your fabulous team:)

Here's an exert from my interview with www.askemichaelcohen.com.
"Beauty Expert Marta Walsh Talks Kardashians, Spring Trends and Wrinkle-Free Skin.
There is something to be said about a woman who conquered New York University's STERN School of Business, worked on Wall Street and left it all behind to start a beauty blog.
Meet Marta Walsh.
Growing up in Israel, and later moving to New York City, Walsh has taken her love for everything beauty and turned it into a website that Glam.com named "One of the best blogs in the United States."
TalkingMakeUp.com isn't just a one-stop shop for everything pretty, but a haven for no-fluff celebrity interviews with everyone from Khloe Kardashian to Heidi Klum. Read full interview in www.askmichaelcohen.com
TalkingMakeup With Marta Walsh is now available as an app for your iPhone! To get started CLICK HERE! <3
I'm super excited for my interview with Inman.com a top Real Estate online publication where I got to talk all about fashion & beauty blogging and Real Estate. The article in titled "Beauty is in the eye of the blogger" and is written by Mary Umberger. Here's a sneak peek!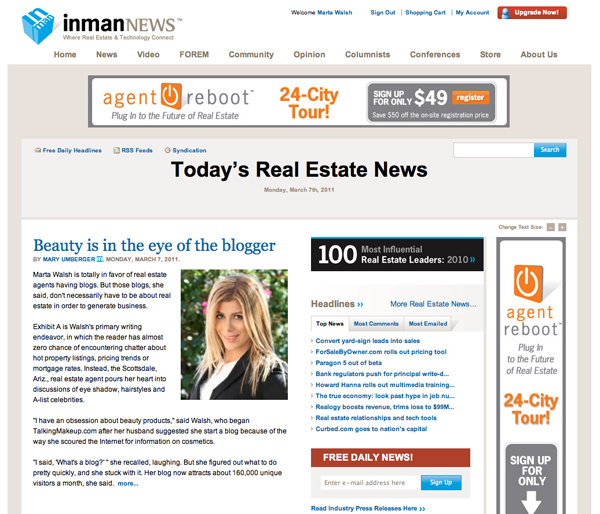 Marta Walsh Interviews With Inman.com
"I have an obsession about beauty products," said Walsh, who began TalkingMakeup.com after her husband suggested she start a blog because of the way she scoured the Internet for information on cosmetics. "I said, 'What's a blog?' " she recalled, laughing. But she figured out what to do pretty quickly, and she stuck with it. Her blog now attracts about 160,000 unique visitors a month, she said.
I'm a huge fan of fashion designer Chris Benz. I met him backstage at his Fall 2010 fashion show and he was the sweetest to take a photo with me and to interview with me.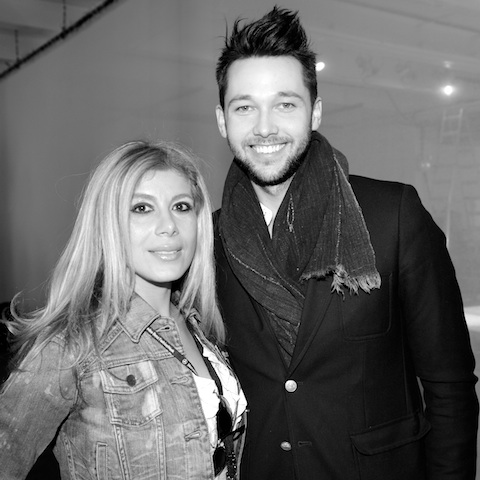 Photo Credit: © amber rima mclinn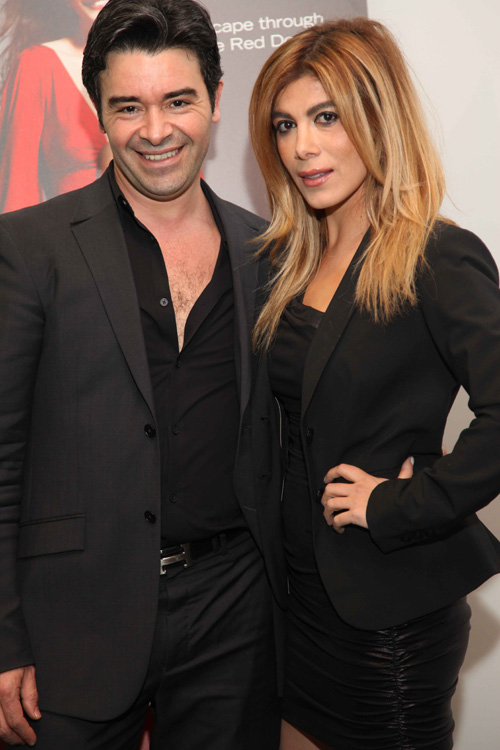 L to R: Zahir Ziani National Creative Director at Red Door Spas Elizabeth Arden and TalkingMakeup.com founder Marta Walsh
Photo Credit: Darrylee Cohen at www.perfectpartypictures.com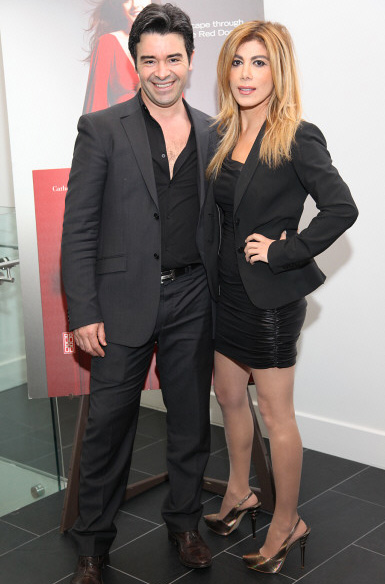 L to R: Zahir Ziani and Marta Walsh
Photo credit: Darrylee Cohen
Marta Walsh & TalkingMakeup.com featured in WW Magazine "Best of" Interview:) Article hits stands tomorrow. My product pick was Redken Color Extend Sun Solar Screen SPF 12.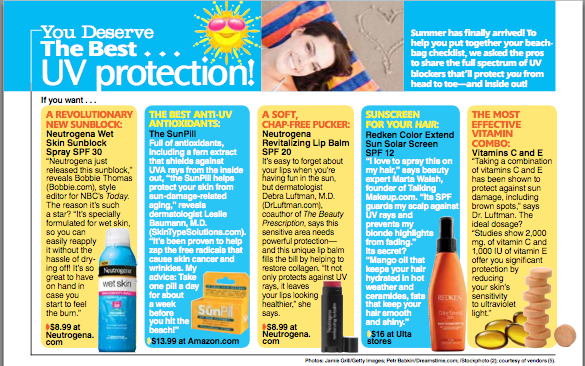 I contributed to an article by Kristina Mastrocola in Woman's World Magazine titled: "You deserve the best…deodorant." My favorite deodorant choice was Dove Ultimate Visibly Smooth.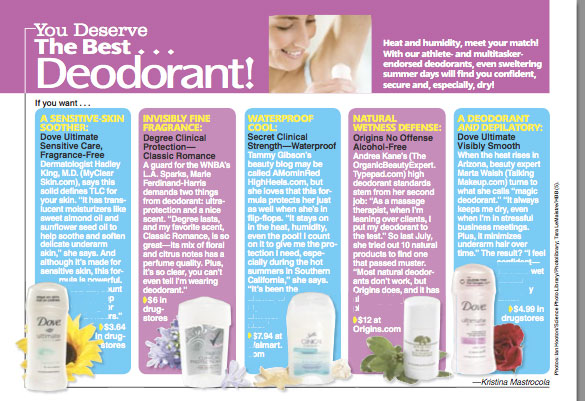 It reads: "When the heat rises in Arizona, beauty expert Marta Walsh (TalkingMakeup.com) turns to what she calls "magic deodorant." It always keeps me dry, even when I'm in stressful business meetings. Plus, it minimizes underarm hair over time. The result? "I feel confident again. No more embracing wet circles under my arms!"
I'm so excited to be featured in Arizona Foothills Magazine. The photo was taken during the Scottsdale Fashion Week 2009 launch party at the Intercontinental Montelucia Resort & Spa in Paradise Valley Arizona. I'm with Davidoff's brand manger holding, well of course, a Davidoff cigar (Just For The Looks:)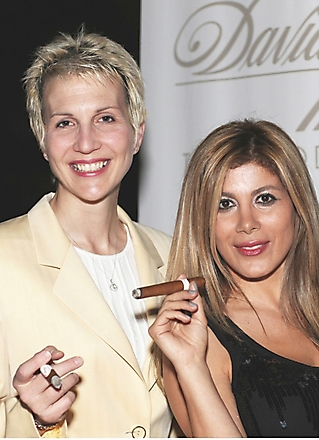 Photography by Ron@RealtorRon.net
Interview with Marta Walsh: Video by Robert Reynolds of Reynolds & Associates for FASHION & STYLE
I'm so excited because Talking Makeup's Beauty Interviews section was mentioned in UK's The Telegraph!

"Made for beauty fanatics, this site features interviews with the founders behind the beauty brands, and it makes for some great insights. Diane Hammond, the founder of Nailtiques, Pop Beauty's Sara Strand and Ken Paves – once called Hollywood's hottest hairstylist – have all been cross-examined. Even Dr Rodriguez, the LA dermatologist behind Aveeno, gives advice on caring for sensitive skin."
Marta Walsh at MopShots The Dictators by Citysearch.
Glamour.com: Blogging Babes: Meet Marta of TalkingMakeup.com and BeautyInterviews.com

Photo Credit: Amber Rima McLinn Photography.
Sephora Beauty & The Blog , The NUDE Review: Week One by Jenny Muller, July 1st, 2008.
Marta Walsh in Cosmopolitan Hong kong July 2008 Edition.
Talking Makeup in LA Daily News, March 18th 2008.
Photos:
Marta Walsh For The NOH8 Campaign
Meeting NOH8 Campaign founders Jeff Parhsley and Adam Bouska and photographing for the cause was one of the most amazing things I've done so far on this planet. I always wanted to be part of a revolution or a pioneer group that helps the world move forward and become better, smarter, more loving. So on one sunny day in Los Angeles this photo of Marta Walsh for NOH8 was born. Thank you Jeff & Adam you are my inspiration!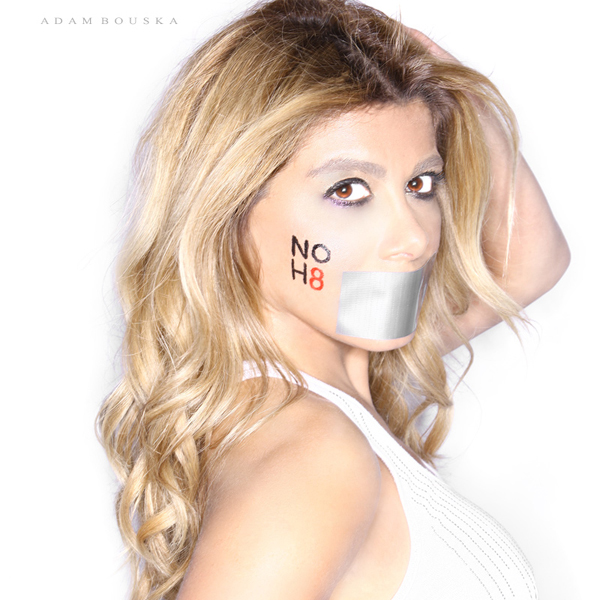 Marta Walsh for the NOH8 Campaign, photo by co-founder Adam Bouska (click image to enlarge)

Marta Walsh with the NOH8 Campaign founders Adam Bouska (left) & Jeff Parhsley (right) at my very own photo-shoot for the amazing cause in LA, August 2010!!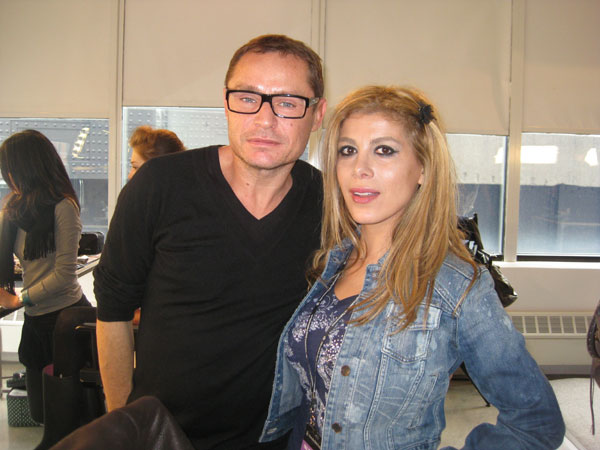 L to R: Top Pecheux and Marta Walsh at the Peter Som Fashion Show Fall 2010. Tom Pecheux is a renowned makeup artist and Estée Lauder's Creative Makeup Director.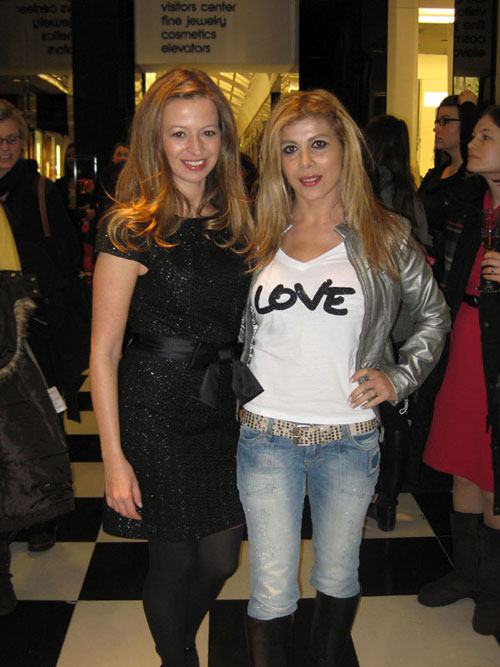 Marta Walsh with Milly's designer Michelle Smith at the Milly for Clinique Cosmetics Bag launch party at Bloomigdale's 59th street in New York City 2010.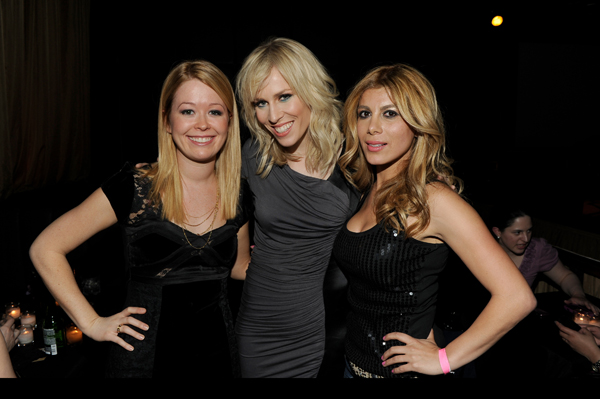 L to R: Nadine Jolie, Natasha Bedingfield, and Marta Walsh at the John Frieda Blonde Entourage Event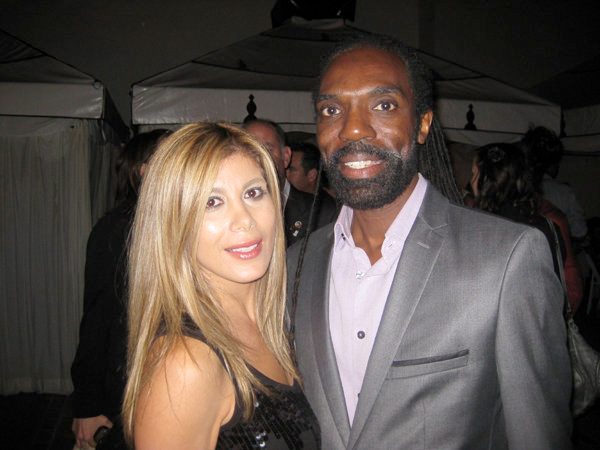 L to R: Marta Walsh with With LA based Fashion Designer Kevan Hall at the Scottsdale Fashion Week 2010 aka SFW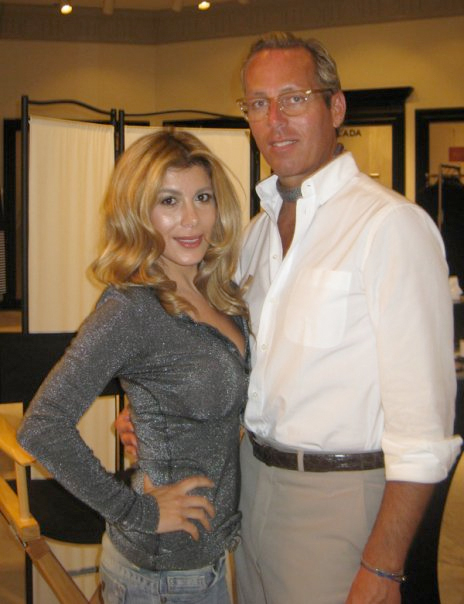 L to R: Marta Walsh and Tim Quinn, Giorgio Armani's Celebrity Face Designer National Director, Creative Artistry (2009).

Marta Walsh with BJ Coleman the Publicist, the journalist, the personality. President and CEO of Coleman Entertainment Group.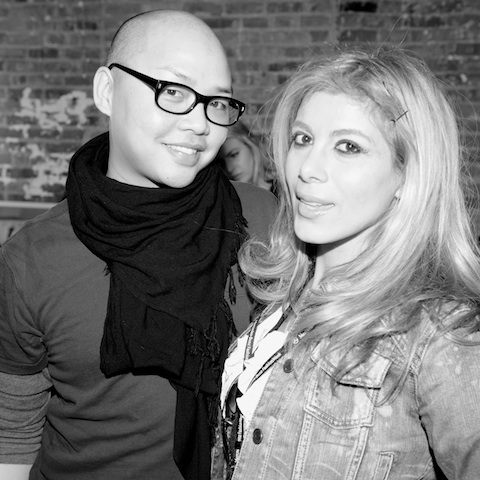 Marta Walsh with Lancome's Lead Makeup Artist Daniel Martin backstage at Chris Benz Fall Fashion Show 2010

Marta Walsh with infamous club kid Richie Rich who also launched Heatherette in 1999

With my dear friend & talented producer Robert Reynolds founder of Reynolds & Associates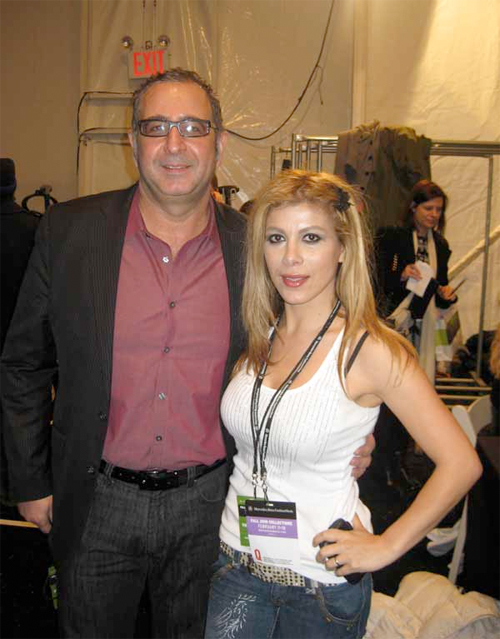 L to R: Michael Etedgi CEO of AHAVA backstage at Yigal Azrouel Fashion Show Fall 2010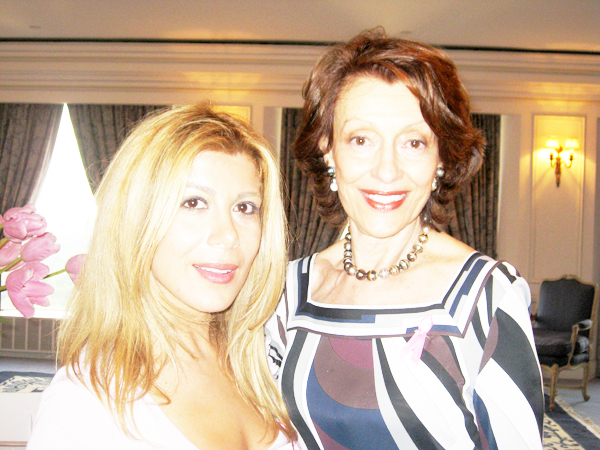 L to R: Marta Walsh and Evelyn Lauder of Estée Lauder Companies in their offices in New York City