In honor of Father's Day, Carol's Daughter is encouraging women to write about the father, brother, uncle, son or husband who brightens their day for "The Best Man" contest.
Hosted on the Carol's Daughter online community space (www.carolsdaughter.tv), the contest is an opportunity to tell the world why your special man is the best. The winner will receive a Carol's Daughter gift basket and sports tickets of his choice in any city.
To enter, simply follow these steps:
1. Join the Carol's Daughter Community by signing up at www.carolsdaughter.tv and enter The Best Man Contest.
2. Once registered, create a post including any images, videos, links, or audio files you like and click PUBLISH! to submit.
3. OR, email your post to live@carolsdaughter.tv with the subject, "Entries: [name of your post]" and attach any images to the email.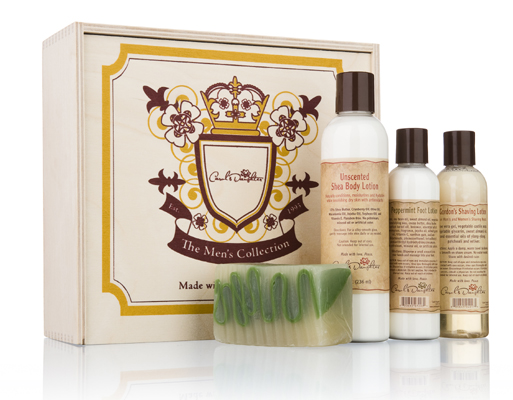 To tell dad he's The Best Man in your eyes, Carol's Daughter has culled favorite men's products to create the ultimate Father's Day Gift Set. Give him the royal treatment with Fit For a King, a selection of royally soothing products.
The Fit For a King regimen lets him lather up in Eucalyptus & Tea Tree Soap and soothe his face with Gordon's Shaving Lotion. Unscented Hand & Body Lotion smoothes his skin and Peppermint Foot Lotion makes his feet tingle. Let him dip into his cigar box and relax – the contents are perfectly healthy!
Fit for a King contains:
Sandalwood and Vanilla Bar Soap 8 oz.
Gordon's Shaving Lotion, 4 oz.
Unscented Shea Body Lotion, 8 oz.
Peppermint Foot Lotion, 4 oz.
SRP: $50.00 ($55.00 value).
WHERE TO FIND IT: Product available at www.carolsdaughter.com or by calling (877) 540-2101