Exotic Beauty: KeSARI Triphala Radiance Firming Serum is made from the time honored, indian extracts, Triphala and Saffron under the direction of India native Richa Purohit. BTW Eve is a fan of the product. Available for the first time tomorrow, August 7th, 2010, on HSN, tune in at 7:30AM and 6:30PM EST and again on Sunday August 8th at 6:30AM and 12:30PM.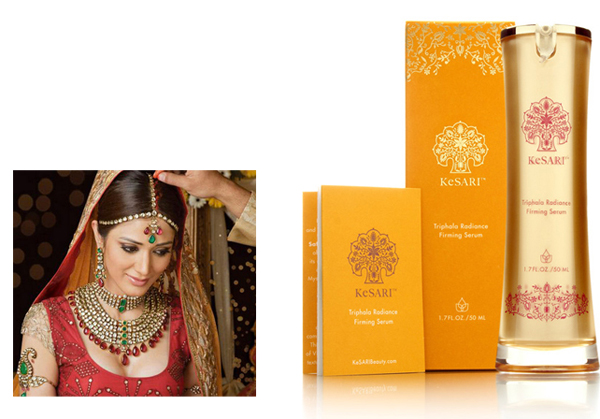 KeSARI takes you on a journey of sublime Indian beauty and tradition, effortlessly integrating key Indian ingredients, ancient, time-honored methods, and the latest technology to revitalize the look of your skin. Taking its name from the Hindi word kesar, meaning "saffron," KeSARI is inspired by the mystery and wonder of India and its traditional beauty rituals. KeSARI embraces the natural ingredients of India, combining sacred herbal and fruit extracts, spices, and beautifying flowers to bring harmony to mind, body, and soul, resulting in a true category of spirit. A perfect balance of East & West, tradition & technology, and inspiration & aspiration, KeSARI unites 5,000 years of ancient wisdom from India with modern science for healthy, radiant skin.
Available at HSN.Com for $44.50
airing tomorrow at 7:00am and 6:30 PM ET
About the Author
I am one of the top fashion and beauty bloggers in the world also a Luxury Paradise Valley and Scottsdale REALTOR with Russ Lyon Sotheby's International Realty.