On the heels of her notable guest appearance on Oprah yesterday, May 3rd, 2010, here's a sneak peek to photos of supermodel Naomi Campbell, by Mickalene Thomas for the upcoming V MAGAZINE (issue #65). See how she takes a trip down "memory's catwalk" in her interview with V Magazine. Naomi's actual photo shoot is reinterpreted as exclusive artwork for V by Mickalene Thomas using crystals by Swarovski. Naomi was styled by Brian Molloy.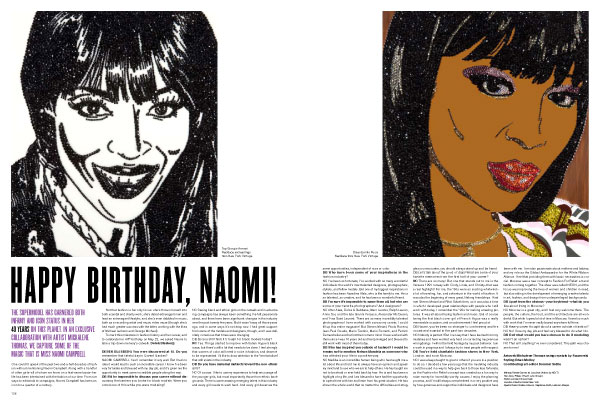 "HAPPY BIRTHDAY, NAOMI!". The supermodel has garnered both infamy and icon status in her 40 years on this planet. In an exclusive collaboration with artist Mickalene Thomas, we capture some of the magic that is Miss Naomi Campbell.
Also here's a sneak peel to photos of various Spring/Summer 2010 Haute Couture collections, shot by famed photographer Simon Proctor for the upcoming V MAGAZINE (issue #65). The featured Haute Couture collections include Dior, Givenchy, Chanel, Giorgio Armani Privé, Valentino, and Gaultier Paris.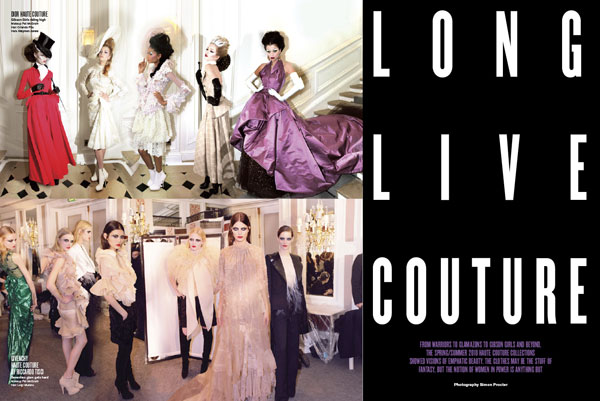 "LONG LIVE COUTURE". From warriors to glamazons to gibson girls and beyond, the Spring/Summer 2010 Haute Couture collections showed visions of emphatic beauty. The clothes may be the stuff of fantasy, but the notion of women in power.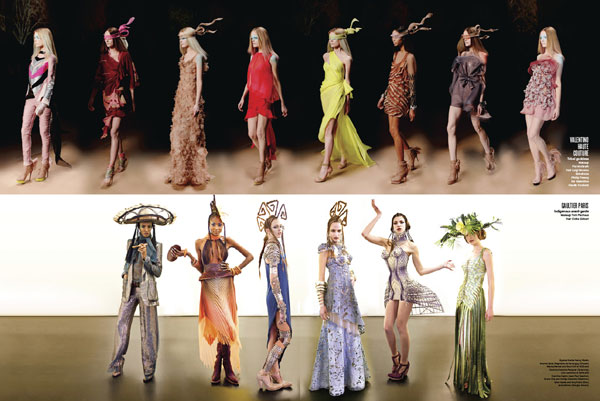 V Magazine V65 is scheduled to hit newsstands May 11th, 2010.