The North American Hairstyling Awards (NAHA) is like the Oscars of hair within the industry. Did ya know? It is also the most prestigious photographic beauty competition in North America, celebrating the artistry and skill of the professional salon industry. Each year, individuals are recognized in 13 categories of excellence during a star-studded awards ceremony taking place Sunday July 18th, 2010, in Las Vegas. Here are some images from the individuals nominated for the Master Hairstylist of the Year Award, the styles they create are just genius!

Michael Albor, NAHA Finalist

Wendy and Oscar Bond, NAHA Finalist

Charlie Price, NAHA Finalist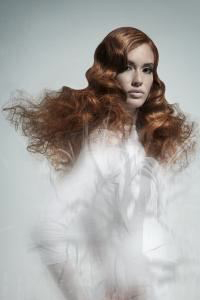 Tony Ricci, NAHA Finalist

Heather Wenman, NAHA Finalist
PBA and HairDesignerTV.com Partner to Live Broadcast the NAHA 2010 Awards Ceremony
For those who are not able to attend the North American Hairstyling Awards (NAHA), the Professional Beauty Association (PBA) and HairDesignerTV.com have partnered to bring the world the NAHA Awards Ceremony live through free online video streaming. While there is nothing like attending the NAHA Awards Ceremony and being a part of the excitement and energy of North America's most esteemed beauty competition, offering the worldwide community the option to watch the event in real-time allows a greater number of beauty professionals and their supporters to be a part of the event.
"PBA is thrilled to partner with HairDesignerTV.com and utilize technology to bring NAHA to the world," says Bonnie Bonadeo, PBA's Director of Industry Programs and Education. "This opportunity will help further develop the NAHA brand and showcase the work of so many talented individuals."
With educational stylist programming and the fashion-forward vision of five-time NAHA winner, Vivienne Mackinder, HairDesignerTV.com is a natural host for the NAHA video stream. Having been a part of multiple NAHA events and producing, directing and styling one of the NAHA 2010 artistic presentations, Mackinder and her team bring a keen eye on how to properly showcase the NAHA Awards Ceremony with streaming video technology.
Free registration with HairDesignerTV.com at hairdesignertv.com/naha_signup.php will provide access to live streaming video of this year's NAHA Awards Ceremony. PBA highly recommends registering prior to the actual Awards Ceremony broadcast in order to ensure optimal bandwidth coverage. Registration ends at 7:35 p.m. the night of the event (availability is not guaranteed just prior to show). Viewers will need to ensure their web browser has an updated Flash player. Live video streaming will begin at 7:45 p.m. PST on Sunday, July 18, 2010 with pre show red carpet coverage, VIP interviews and exciting backstage action.
In addition to Mackinder's artistic presentation, Faatemah Ampey will also present what is sure to be an eclectic and avant garde take on fashion and design with her own artistic presentation. Special guest appearances by Culture Shock Dance Crew, the high-energy music of DJ Roonie G and emcees Ruth Roche, Charlie Price, Mary Brunetti, Richard St. Laurent, Anna Merlo and Van Council will help take NAHA 2010 to an even higher level.
With NAHA 2010 registration already up over 40% from prior years and by adding complimentary live video streaming, PBA is confident the show will be another success. For additional information and tickets, please visit www.probeauty.org/naha.
NAHA is part of Beauty Week, North America's largest, most inclusive beauty event, offering unlimited networking, educational, and professional growth opportunities to all sectors of the beauty industry. Beauty Week is produced by the Professional Beauty Association and is held in cooperation with Cosmoprof North America. probeauty.org/beautyweek / facebook.com/pbabeautyweek