(New York, NY) – Actress and R&B singer Brandy flaunts her legs in Stella & jamie at yesterday's, 1/10/2012, taping of 'The Wendy Williams Show'. Brandy selected the Stella & jamie 'Harare' tweed shorts and matching blazer for her guest spot on the talk show where she promoted the new season of BET's 'The Game' with co-star Tia Mowry. Do you love?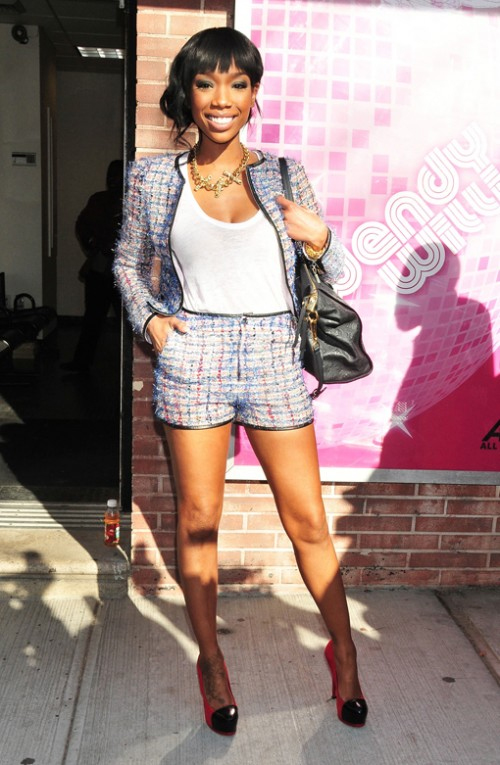 BRANDY FLAUNTS HER LEGS IN STELLA & JAMIE AT 'THE WENDY WILLIAMS SHOW
Stella & jamie was created by April Mun with the intention of making clothes for the people she loves. With a vision of rich fabrics, colors and attention to the woman's form, Stella & jamie echoes a bygone world of glamour and effortless beauty. Focused on rich and sumptuous fabrics, while contrasted by careful detailing, Stella & jamie celebrates the simplicity of textured solids, luminous in nature. Lustrous silk blends, cashmeres, and wools are lovingly brought of life for her collections. Website: www.stellaandjamie.com.
FASHION