Wow. Vera Wang who is known for designing beautiful wedding gowns and one of the most famous names in the fashion world is looking fantastic in a swimsuit age 62 for Harper's Bazaar. I didn't know Vera was 62! Did you? I mean, that's almost my mom's age. Fascinating for sure. Age is only a state of mind my loves. Do you love?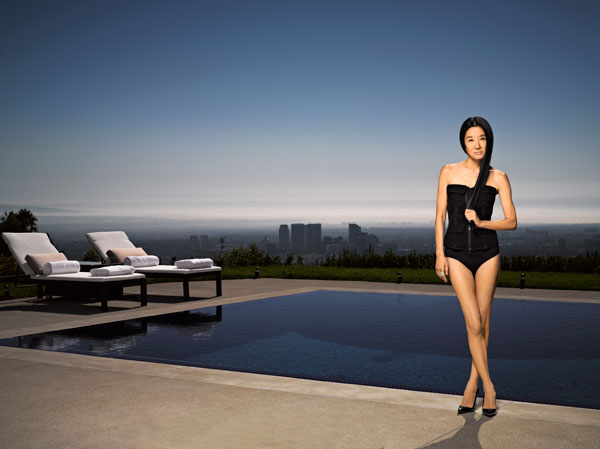 Vera Wang age 62 and fabulous
…photo by  Douglas Freidman for Harper's Bazaar
VERA WANG'S L.A. STORY. "With her new luxuriously minimalist home, Vera Wang, a lifelong New Yorker heads for the hills." By Derek Blasberg  Harper's BAZAAR. Read full story in Harper's Bazaar.