Vote For Afghan Hands in the BBC World Challenge and you can make a HUGE difference! Particularly, vote for celebrity makeup artist Matin's video: Patterns of Change Afghanistan.
Simply follow THIS LINK and place your vote! It is one vote per person, please ask your families, friends, workmates to vote also.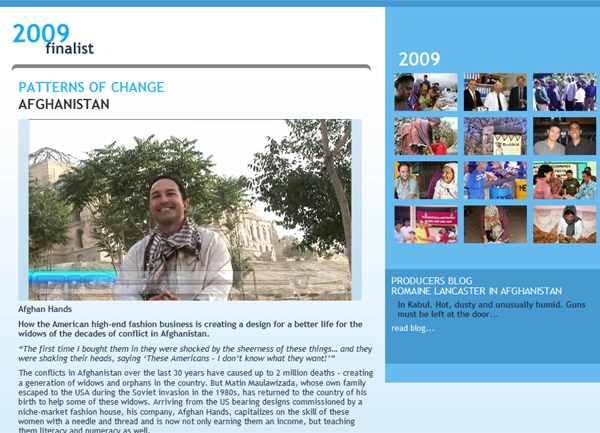 Matin's video was honored to be one of the 12 finalists around the globe, selected out of a shortlist of 60 entries (and that was the shortlist!) Matin is the make up artist for Angelina Jolie, Claire Danes, Sienna Miller…. Please help him to win the BBC WC!
The winner of the World Challenge will receive a grant of $20,000.
This is an amazing competition and provides worldwide exposure for Afghan Hands. For the one who do not know, Afghan Hands was created by celebrity makeup artist Matin who is known to have most generous heart. It is our turn to give back.
Now we need YOU to ROCK THE VOTE!
Matin interviews with Marta Walsh