True to its origins, EAU EXTRÊME takes its cue from ALLURE HOMME SPORT but has a decidedly more aromatic personality. Launched in 2004, ALLURE HOMME SPORT EAU DE TOILETTE captures all of the elements of a body in motion. In 2012, ALLURE HOMME SPORT is pushing a new boundary with EAU EXTRÊME. With a composition of exhilarating sensations, the new sporty, edgy, avant-garde scent appeals to risk-takers and adrenaline seekers.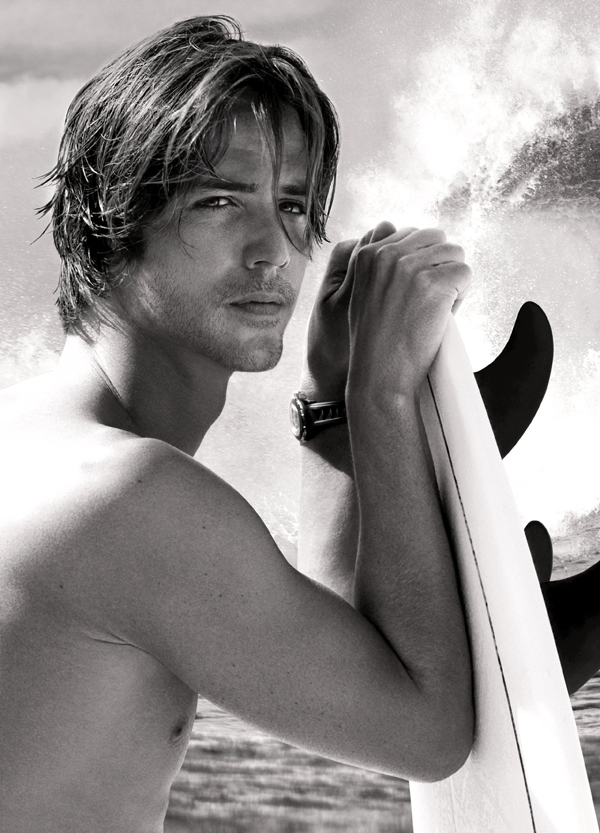 CHANEL Allure Homme Sport Eau Extreme
Mint kicks things off from the very first note, along with refreshing of Sicilian Mandarin rind and Moroccan Cypress. The impression is as icy as the chill that runs down the spine just before taking a leap. Discreet but present, Clary Sage adds a touch of warmth, an almost amber plant-like sensuality. While not as spicy as ALLURE HOMME SPORT, the composition nevertheless calls upon Black Pepper from Madagascar, suggesting a muted, rhythmic beat that resonates in the chest. Then comes the big moment: a White Musk accord selected by CHANEL Master Perfumer Jacques Polge for its cottony soft and subtly animal intonations. And above all, the round, almondy note of Tonka Bean is used to create intensity. Cedar, a conserved note from ALLURE HOMME SPORT, plays a supporting role of pure strength in a straight line underscored by milky Sandalwood. One thing is for certain: ALLURE HOMME SPORT EAU EXTRÊME gives a fresh boost on the skin.
To convey the spirit of this new fragrance, CHANEL enlisted the talent of Academy Award-winning director Kathryn Bigelow, known for her realistic take on action. In 2010, she became the first woman to win the Oscar for Best Director for her work on "The Hurt Locker". Kathryn also directed the surf-themed thriller Point Break in the 1990's. Shot in Hawaii, the commercial stars Danny Fuller, a professional big-wave surfer who, through his scenes of extreme surfing in the film, embodies the essence of the thrill-seeking, limitless, independent, risk-taking Eau Extrême man.
ALLURE HOMME SPORT EAU EXTRÊME
Suggested retail prices:
Eau de Toilette Concentrée 1.7oz, $62.00
Eau de Toilette Concentrée 3.4oz, $84.00
Available on chanel.com, April 5th