Eva Longoria Parker and Hayden Pantettiere are the latest actresses to follow the new celebrity short bob hair cut. The first celebrity to cut her hair in a short bob was Victoria Beckham, followed by Katie Holmes. And it seems that Rihanna's short hair cut is also attracting quite a lot of fans.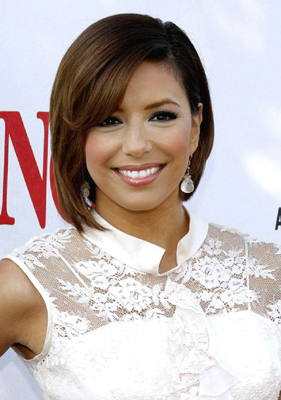 Eva Longoria Parker.

Hayden Panettiere.
I personally love medium to long hair on myself, and I don't remember ever having a short bob. But this is just what I'm comfortable with. What do you think about the latest celebrity short bob hair style or hair cut trend? And who do your think looks best with their new short bob hair cut: Eva Longoria Parker or Hayden Panettiere?