All Posts Tagged With: "Hayden Panettiere"
Hayden Panettierre took everyone's breath away yesterday when she stepped onto the red carpet at the 64th Annual Primetime Emmy Awards. Discover how renowned celebrity hairstylist, Peter Butler, recreates Hayden's 2012 Emmys red carpet look using Leonor Greyl.
Leonor Greyl is available at www.leonorgreyl-usa.com
Also in Leonor Greyl… Sofia Vergara
(Hollywood, CA – April 11th, 2011) – Actress Hayden Panettiere is gorgeous in grenadine Zac Posen at the premiere of Scream 4. Panettiere graced the red carpet of the premiere for the fourth installment in the Scream series wearing a Zac Posen Spring/Summer 2011 grenadine short sleeve dress. Do you love?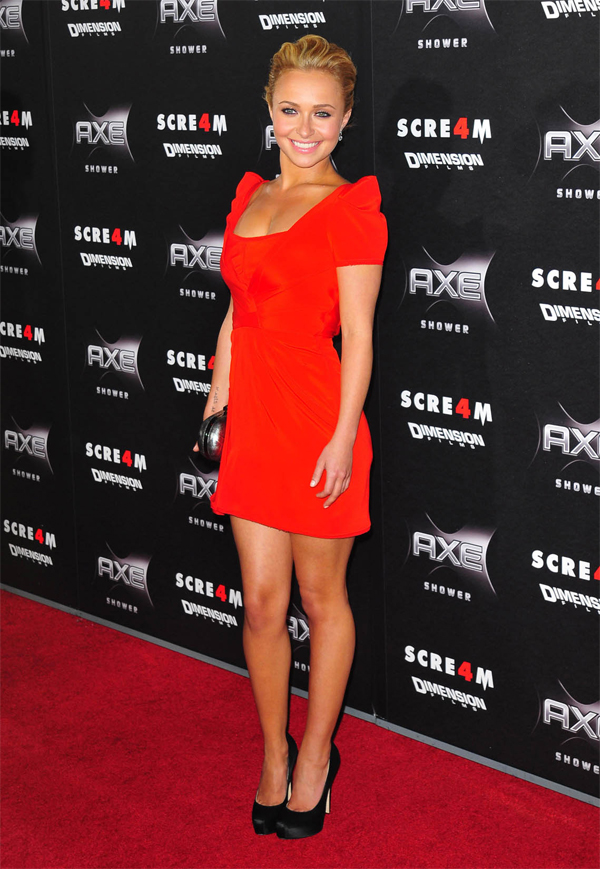 HAYDEN PANETTIERE IS GORGEOUS IN GRENADINE ZAC POSEN AT THE SCREAM 4 PREMIERE
Hayden Panettiere was seen in the Twenty8Twelve Mia Dress from the AW 2010 Collection at Andy Roddick's Pre-Superbowl "Coolest Athletes and Big Game" party on Friday in Dallas. Do you love?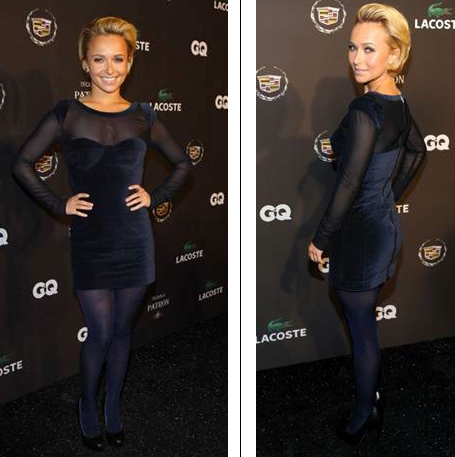 Hayden Panettiere spotted at the 2010 CMT Music Awards with this short hair. I can't keep up with Miss Panettiere's hair length fluctuations anymore. I never know whether she really cut her hair short or it's just some secret hair styling technique. Did she or didn't Hayden Panettiere Chopped her Hair. Please advice!:)
Looks like miss Hayden Panettiere has chopped her hair Victoria Beckham style. First she changed her hair color to reddish brown and now she gets a short hairdo.
The question: Which of Hayden Panettiere's hairstyles is your favorite?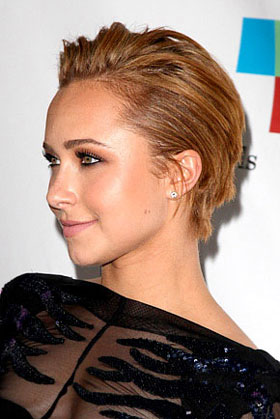 Hayden Panettiere is blonde again! Which do you love: the redhead Hayden or the blonde Hayden?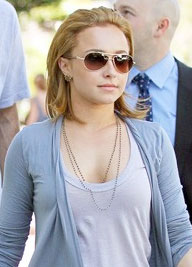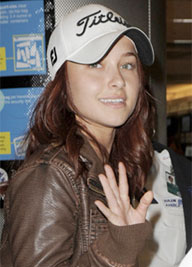 Spotted: Marta's favorite girl Hayden Panettiere sporting a new red hair color! I need few seconds to get used to it, it's not too bad actually. What about you guys: Do you love Hayden has a redhead?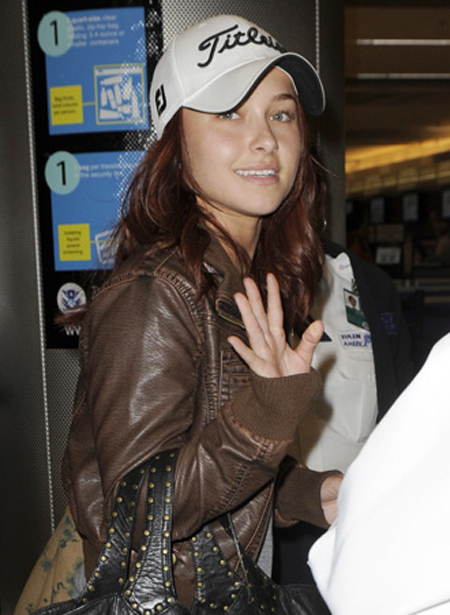 Eva Longoria Parker and Hayden Panettiere New Short Bob Hair Cut
It was Hayden Panettiere yesterday getting bangs, today is my favorite girl, Penelope Cruz. Do you love?
Hayden Panettiere gets a new hairdo: bangs! Do you love?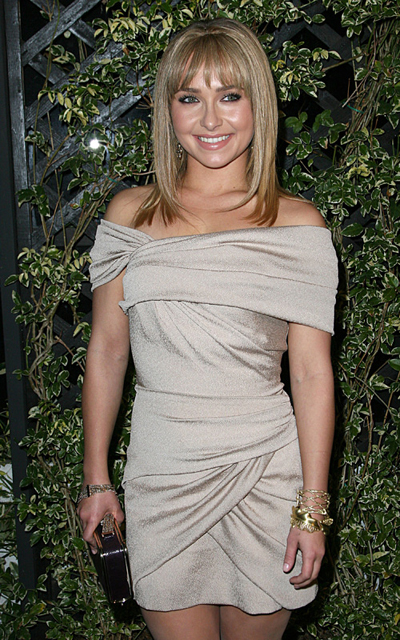 I love everything about Hayden Panettiere's look at the Jimmy Choo for H&M Collection launch. The hairdo and the leather pants! I've been wearing leather pants for years now and I'm glad it's in style now, gives more excuse to wear them, hey. I found mine in Guess and they are SO comfortable and so rock and roll:) I've seen the ads for the Jimmy Choo shoes for H&M and I can't wait to go and try them, and maybe even by one pair for myself. I love it when luxury becomes affordable.