All Posts Tagged With: "Jimmy Choo"
The NEW Jimmy Choo Eau De Parfum was a love from first 'whiff' for me at the Saks counter at the Biltmore Fashion Square in Phoenix AZ. Lots of people comparing the Jimmy Choo Perfume to Viktor & Rolf Flowerbomb. Here's is Marta Walsh's verdict on this subject: The scent initially is similar to Flowerbomb but the difference for me is that Flowerbomb ends in floral notes which is not my favorite. I'm not a floral kinda perfume girl at all. I love warm and woody all over smell like with Jimmy Choo Eau De Parfum. Not just warm, heavy, and old fashion, but modern, girly, and sexy the way I like it. All in all, great perfume, fabulous bottle and packaging. Quite brilliant Miss Tamara Mellon. Marta's loves & is wearing it all day today & I predict will also do tomorrow.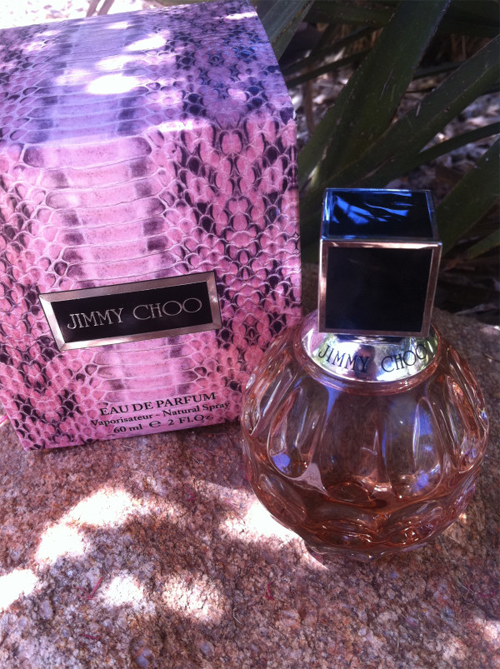 Jimmy Choo Eau De Parfum
On February 9th, 2011, the Jimmy Choo fragrance launch event took place at Saks with Tamara Mellon and Gossip Girl's Jessica Szohr. Here's a sneak peek.

L to R: Jessica Szohr and Jimmy Choo founder Tamara Mellon
First-ever Jimmy Choo fragrance. Jimmy Choo fragrance hitting Saks Fifth Avenue counters in the coming days! The highly-anticipated Jimmy Choo fragrance launches just as the company celebrates its 15th anniversary and provides a sensorial way for women to express their passion for all things Jimmy Choo.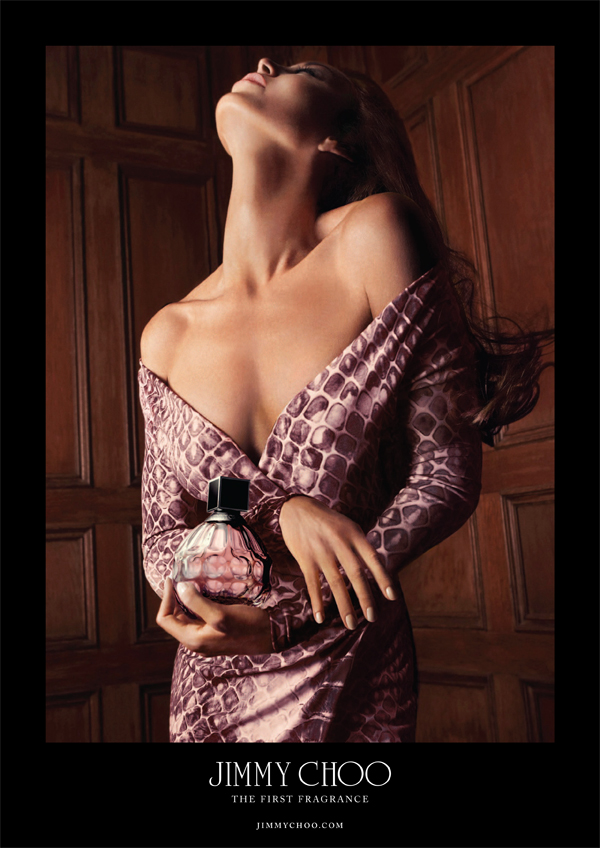 "Fragrance has always been part of my vision for Jimmy Choo. To fully extend the Jimmy Choo lifestyle, enveloping a woman with the sensuality and essence of the brand. I have always loved wearing perfume; it is part of my identity. Now to create a signature fragrance for Jimmy Choo expressing an aura of strength and beauty is my ultimate dream." Tamara Mellon, OBE, Founder & Chief Creative Officer, Jimmy Choo.
NET-A-PORTER.COM is my new style obsession. This premier online luxury fashion retailer just sucked me right in! It makes shopping for style easy as 1-2-3. After reading an article about Natalie Massenet the founder of NET-A-PORTER.COM in VOGUE UK August 2010 that I bought on my recent trip to London I'm completely inspired! Here's a look I found on NET-A-PORTER.COM that is so Marta! Jacket and Ruffled Blouse by Blamain. Pants by Joseph. Boots by Jimmy Choo. I want, I want, I want…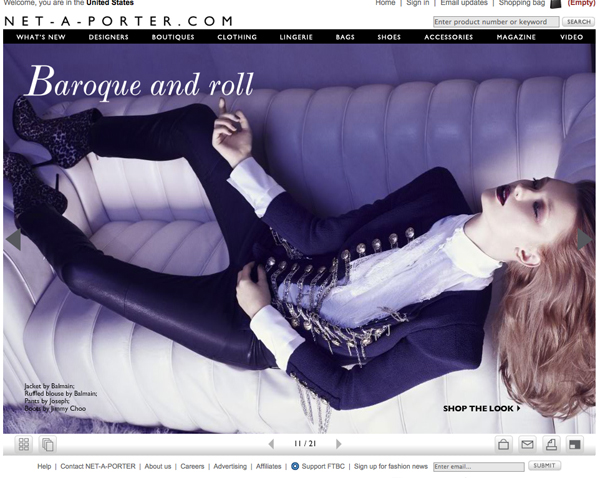 Saks Fifth Avenue and Jimmy Choo invite you to play fashion stylist. How would you wear your Choos? Visit ClosetCouture.com Saturday, March 27, 2010, through Saturday, April 10 2010, and style an outfit using the CHOO 24:7 Shoe Collection. The creators of the top three outfits will each win three pairs from Choo 24:7.  No purchase necessary to enter or win.
The Jimmy Choo shoe was one of my favorite characters on the hit TV series "Sex and The City". It's also synonymous to classic and quality shoes. This is why I'm excited about the new CHOO 24:7 which is a special collection that Jimmy Choo has just launched for Spring Summer 2010.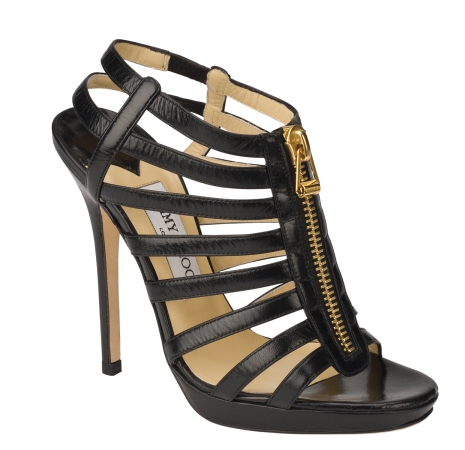 CHOO 24:7-GLENYS. Kid, black.
CHOO 24:7 is the 'perfect shoe wardrobe' with updated versions of Tamara Mellon's favourite styles in a variety of colours, materials and heel heights. Taking the Jimmy Choo woman from day to evening, 7 days a week, this is the definitive assortment of iconic Jimmy Choo shapes: The 'Icons', the 'Perfect Platforms', the 'Perfect Pointy-toe Pump', the 'Perfect Round-toe Pump', the 'Perfect Flat', the 'Perfect Wedge' and the 'Perfect Evening'. These classic Choo styles remain iconic since their original conception, and have been the shoe choice of celebrities and sophisticated women alike, time and time again.
Read full article in styleinterviews.com
Jimmy Choo and Elton John AIDS Foundation have launched a photo competition to support the launch of Project PEP, a charity collection that donates 25% of sales to the Simelela Rape Centre in South Africa. The money goes towards providing the HIV-preventative treatment PEP (which must be taken within 72 hours of exposure to HIV) and counselling to victims of rape in South Africa, which has the highest count of rape in the world.
ENTRIES: The theme of the photo competition is 'You, Your Shoes and 72', and as you can see from some of the photo entries below, Jimmy Choo had a very diverse response. Enter the Jimmy Choo competition HERE!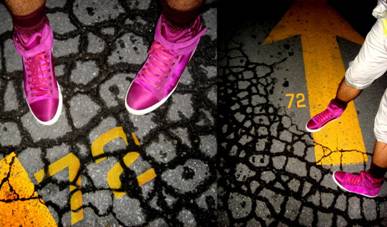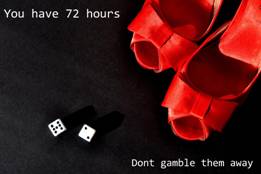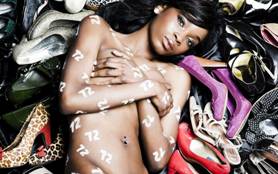 PRIZES: The overall winners will be announced after the competition close on 7th December, in just a few weeks' time. On offer is a Grand Prize of the ultimate Jimmy Choo VIP experience – the winner will be invited to spend a day of luxury and the Jimmy Choo HQ and choose 7 pairs of shoes and 2 handbags to keep. Plus over 100 exclusive Jimmy Choo prizes will also be awarded.
Follow Jimmy Choo 72 on Twitter
Join the Jimmy Choo 72 Facebook Fan Page
Jimmy Choo Brings Rocker-Glam Chic to H&M with Exclusive Capsule Collection.
H&M, Hennes & Mauritz, one of the first retailers to transform the retail industry by making high fashion collections accessible to all consumers, celebrated the launch of the Jimmy Choo for H&M collection with an exclusive launch event in New York City, Friday, November 13, 2009.
Celebrity fashionistas Christian Siriano and Michelle Tractenberg joined New York City fashion industry insiders and social scene staples at the invite-only event celebrating the launch of H&M's latest designer capsule, Jimmy Choo for H&M. Guests celebrated and shopped the collection on Friday, the evening before the designer capsule launches to the public. The Jimmy Choo for H&M collection was made available in approximately 200 stores worldwide beginning Saturday, November 14.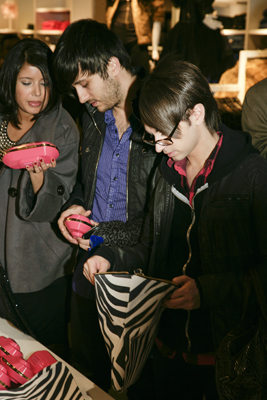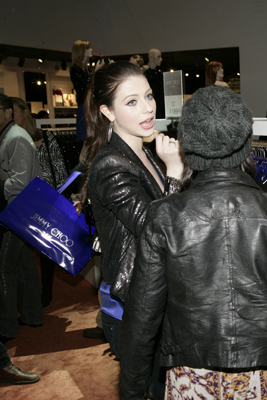 I can't wait to get my hands on the new Jimmy Choo for H&M shoe collection! Did you know that Aveda did the Rocker Chic hair for Jimmy Choo for H&M launch party? Talking Makeup has the scoop on how you can get the look at home.
Show: JIMMY CHOO FOR H&M
Lead Hair: Ginger Boyle for Aveda, Planet Salon, Beverly Hills, CA
The Look: The look is very rock and roll—edgy and imperfect with thick, ruffled texture. A new flat-iron technique creates square-shaped waves for easy, rocker chic style.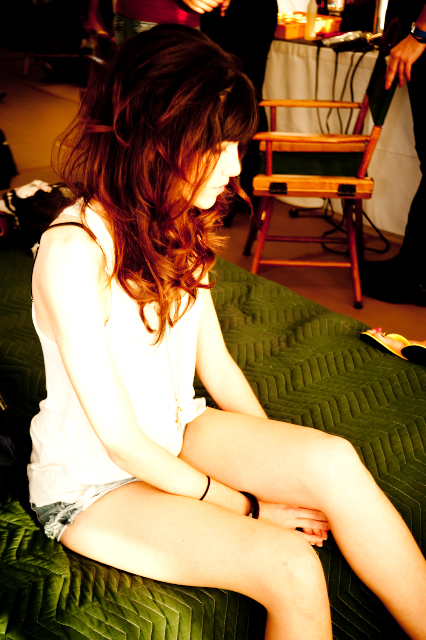 Get the Look/Step-by-Step:
Step 1: Separate hair into top and bottom sections, creating a horizontal line from ear to ear. Further divide the top section into two to three layers, depending on the amount of hair. Twist and secure each layer at the top of the head with a hair clip.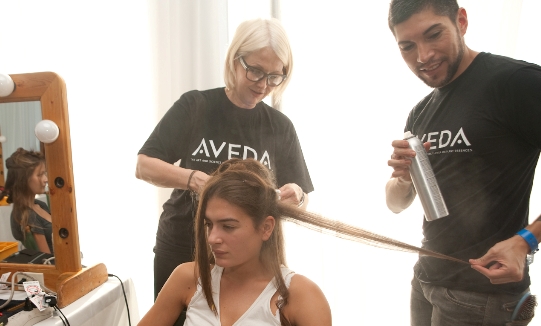 I love everything about Hayden Panettiere's look at the Jimmy Choo for H&M Collection launch. The hairdo and the leather pants! I've been wearing leather pants for years now and I'm glad it's in style now, gives more excuse to wear them, hey. I found mine in Guess and they are SO comfortable and so rock and roll:) I've seen the ads for the Jimmy Choo shoes for H&M and I can't wait to go and try them, and maybe even by one pair for myself. I love it when luxury becomes affordable.