All Posts Tagged With: "H&M"
Last Thursday, April 21st, 2011, I was invited to drybar VIP opening party at Scottsdale Quarter in Scottsdale Arizona. Now, there was a lot of hoopla going on about a 'possible appearance' at that same venue of the rumored Bravo's NEW Real Housewives of Scottsdale. But, sorry Scottsdale, I was the only Scottsdale Housewives there, and no, I'm not married to a former Phoenix Athlete. Yes, and no video cameras either.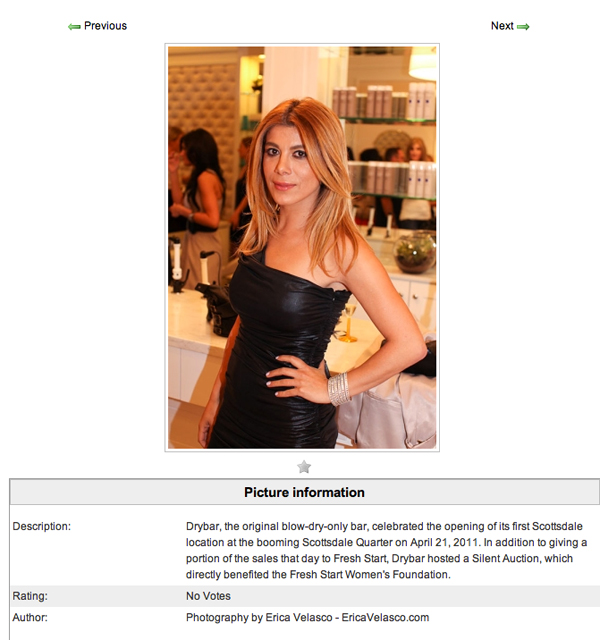 Marta Walsh at drybar VIP opening part via Arizona Foothills Magazine
Nonetheless, I had an amazing time at the drybar VIP party which was well done & organized. Fancy & yummy appetizers & h'orderves like chilled gazpacho shooters and Champagne were served. And I didn't refuse to be photographed for Arizona Foothills Magazine. Why not. I was dressed up with my black BEBE dress and was ready to show off:)
I love this necklace by BCBG Max Azria. I get so many stares and compliments, it's a must-have.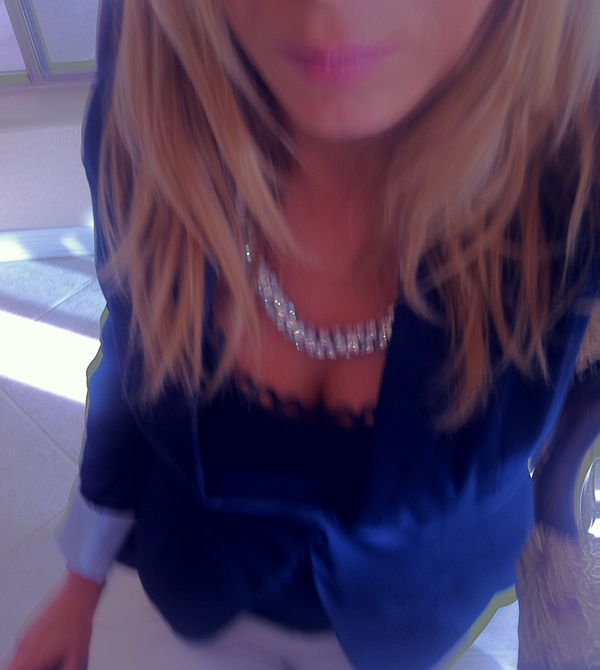 Marta Walsh in BCBG Max Azria necklace, H&M navy blazer, GAP navy tank top, and GAP white 1969 legging super skinny jeans.
Makeup:
Lips: NARS Pure Matte Lipstick
Face: Estée Lauder Double Wear Mineral Rich Loose Powder Makeup SPF 12
LANVIN hearts H&M hits stores THIS SATURDAY, November 20th, 2010! Excitement level here at the Marta Walsh headquarters is high LOL.
A COLLECTION FULL OF MODERN AND PLAYFUL CLASSICS
North Scottsdale Real Estate. My favorite store H&M has opened this year (2010) in Scottsdale Quarter Arizona which became one of my favorite places to hang out. Ha! I just wanted to share with you a photo I took few nights ago of Scottsdale Quarter. This place is just beautiful! I LOVE where I live <3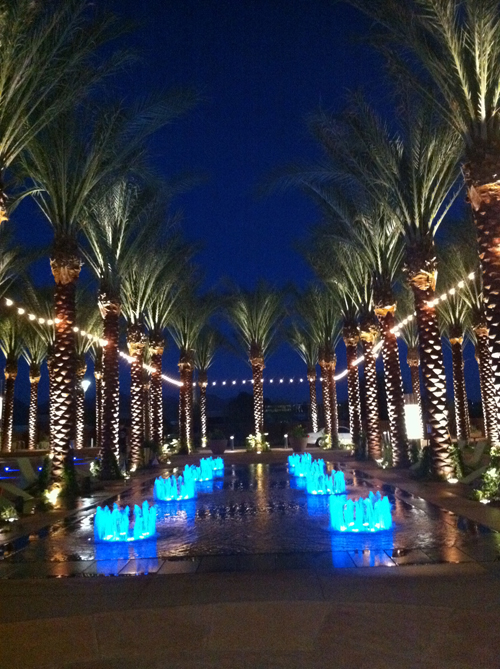 North Scottsdale Real Estate: H&M In Scottsdale Quarter a photo by Marta Walsh
For more about North Scottsdale Real Estate visit www.martawalsh.com
Lanvin for H&M Marta Walsh's picks. The full range will consist of 30 pieces and 15 accessories for women, and 25 pieces with 10 accessories for men and will launch worldwide on 23 November 2010. Images via style.com and telegraph.co.uk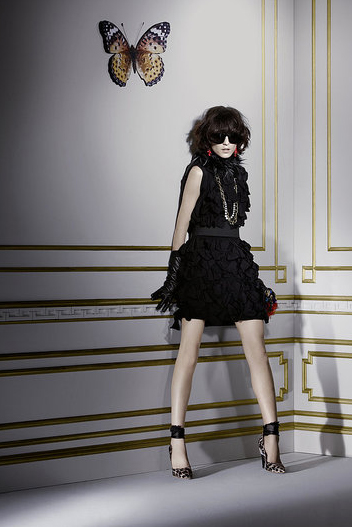 OMG OMG Lanvin for H&M fashion show video has debuted online. I'm way to excited right now. I want the black off shoulder dress for Marta, and the all ruffled black dress:)) Brilliant video BTW, very Twilight Zone.
I'm a huge Alber Elbaz and Lanvin fan! A total inspiration. This is why I'm so excite to get my hands on the the Lanvin For H&M collection in stores starting November 20, 2010. I stumbled upon the first look in style.com.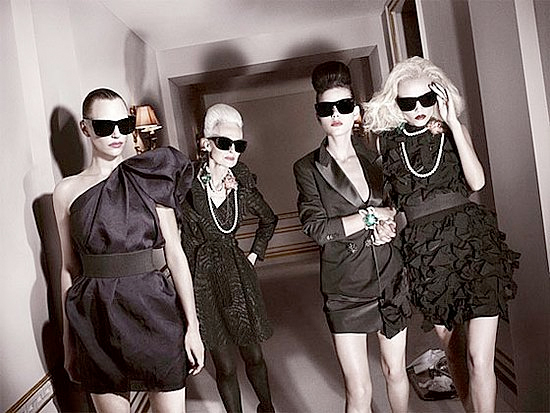 H&M has confirmed that its next designer collaboration will be with Lanvin!! WATCH!
The collection will be designed by Lanvin's artistic director Alber Elbaz (Marta Walsh is a huge fan, especially that we both at sometime grew up in Israel) and menswear designer Lucas Ossendrijver, and is slated to go on sale on sale in the US and Canada on November 20, and the rest of the world on November 23, 2010, in around 200 H&M stores worldwide. According to H&M, the collection of both womenswear and menswear will be revealed on November 2, just three weeks before the clothes hit the store. Read full article in Style.com
I had the most fabulous night last week for the Sex And The City 2 premiere party. The movie opened here in Scottsdale Arizona on Thursday May 27th, 2010. Sex And The City 2 was better and funnier than the first one. The movie was so funny and good, even if it stood my itself and you've never heard or watched anything Sexy And The City before it would be very watchable and entertaining. Needless to say, my 3 girlfriends who joined me that night and never laughed so much.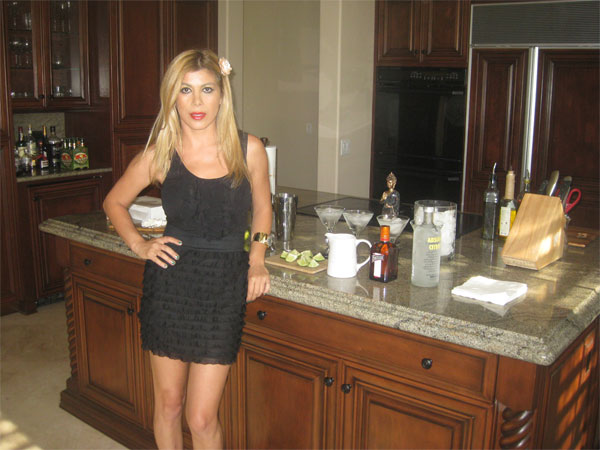 Marta Walsh (that's me) in my kitchen preparing (and half posing) all I need for my Cosmopolitan Martinis for my girlfriends.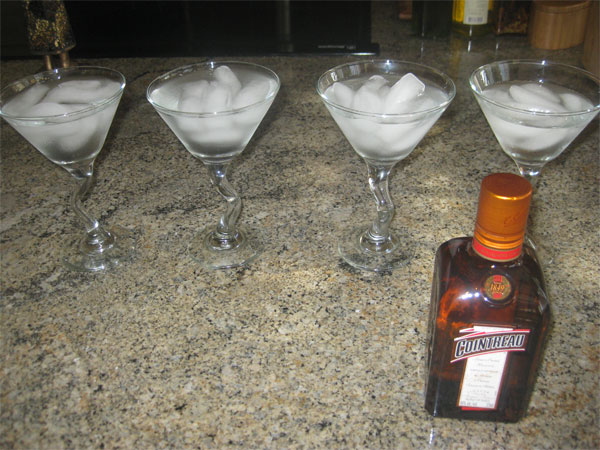 These Libbey martini glasses are just so elegant Love love love xo
H&M and Nathalie Rykiel hosted an exclusive preview of the Sonia Rykiel pour H&M Knitwear Collection, on Thursday, February 4 at Bobo 181 West 10th Street New York.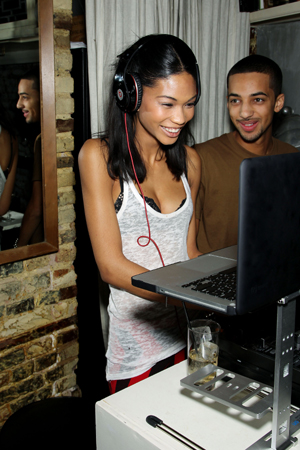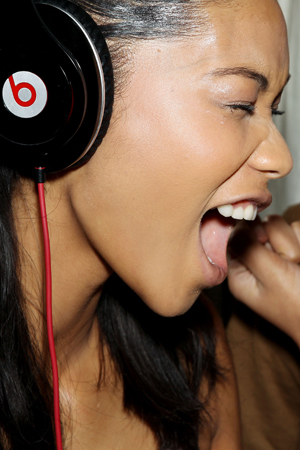 Chanel Iman
Chanel Iman made her DJ debut at the prelude to New York Fashion Week, welcoming industry insiders and celebrities to celebrate the launch. Bold faced names in attendance included Gossip Girl star Leighton Meester, actress Michelle Williams, Gossip Girl actresses Kelly Rutherford and Chanel Farrell, socialite Kelly Killoren Bensimon, writer and model Amanda Hearst, model Dree Hemingway, Ugly Betty star Mark Indelicato, models Hannah Holman and Siri Tollerod, and stylist Philip Bloch.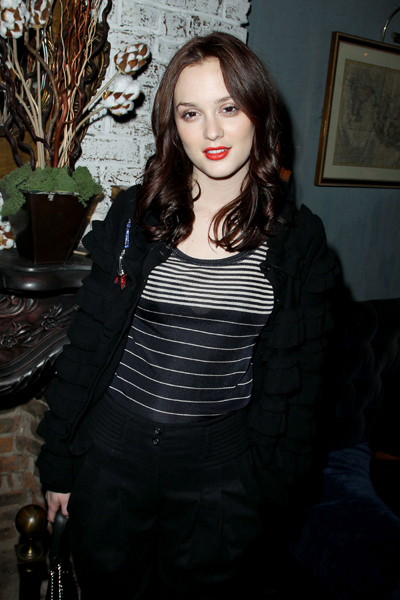 Leighton Meester
The exclusive Sonia Rykiel pour H&M knitwear collection follows the great success of Rykiel's recent lingerie collection for H&M, with the second part of the collaboration focusing on the knitwear pieces that have propelled Sonia Rykiel to legendary status. The Sonia Rykiel pour H&M knitwear collection will bring Rykiel's signature knit pieces to 200 stores worldwide, (20 stores in the U.S.), on February 20th and marks the first H&M designer series to create looks for both women and girls.