All Posts Tagged With: "Hair"
Redken Creative Consultant Guido worked to create styles for two very distinct powerhouse collections at his last day of shows in Paris this week.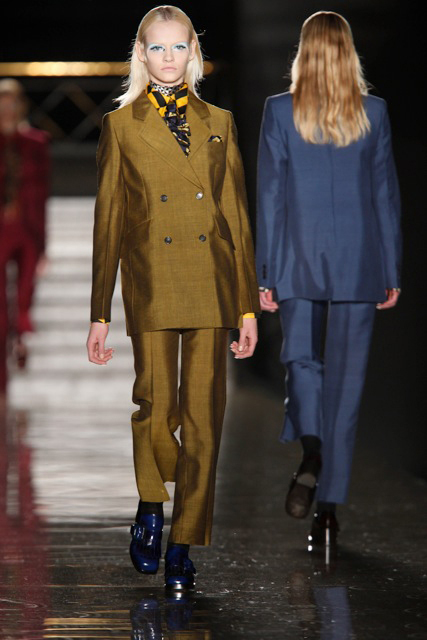 Miu Miu Fashion show Fall 2012
Nina Ricci Fashion Show Fall 2012: "The texture is very natural with a deep side part. I then tucked hair behind one ear and then behind the opposite ear and let the hair hang forward…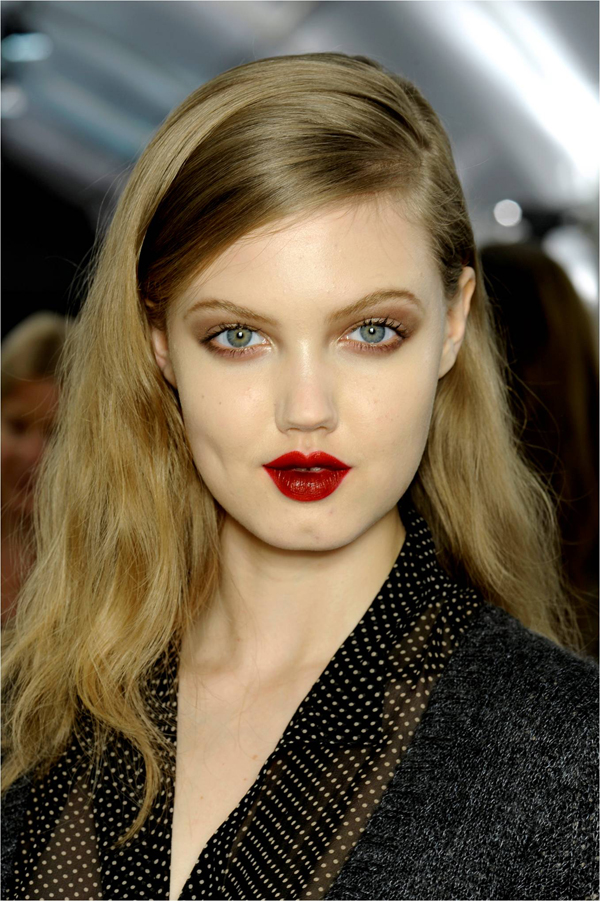 …Adding powder refresh 01 dry shampoo made a dry texture for a matte look- it's duller and natural, not shiny. The deep side part makes the look very cool- easy and pretty."–Guido, Redken Creative Consultant
How to get a deep side part hairstyle
"At Lanvin, the hair is very clean and natural with no product besides my favorite leave-in conditioner, Extreme Anti-Snap…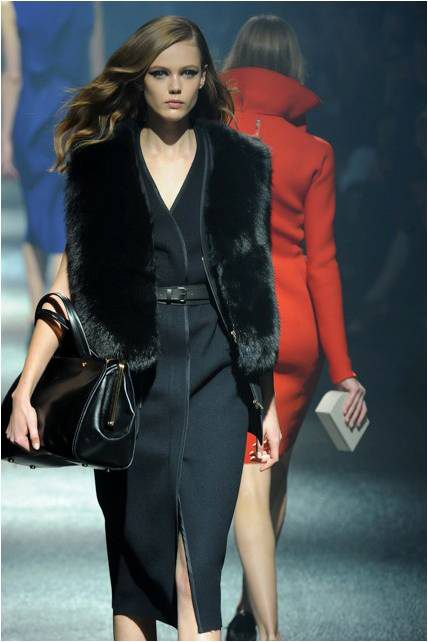 …You'll see that the clothes today are very embellished, very beautiful, very luxe. I didn't really feel like another point of view was needed. All of the parts are different – some girls have side parts and some have messy center parts. Then hair is just tucked behind their ears, it's just very easy hair."–Guido, Redken Creative Consultant
Redken Creative Consultant Guido created an androgynous, rock 'n' roll look at the Fall 2012 Jean Paul Gaultier show, Saturday March 3rd, in Paris.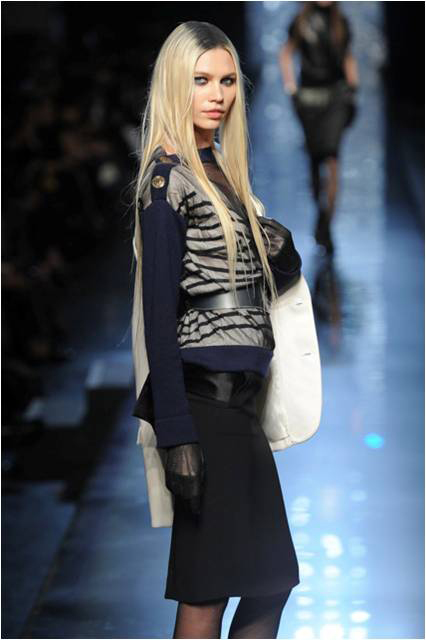 JEAN PAUL GAULTIER
The collection itself was dark and graffiti-inspired, clearly intended for the kind of girl you don't want to mess with.
Redken Creative Consultant Guido kept things simple yet sexy at the Fall 2012 Roberto Cavalli fashion show, Feburary 27th, 2012, his last show in Milan this season. He looked to create a matte, textured hairstyle that would complement the very dark makeup and exotic prints and leathers in the collection itself.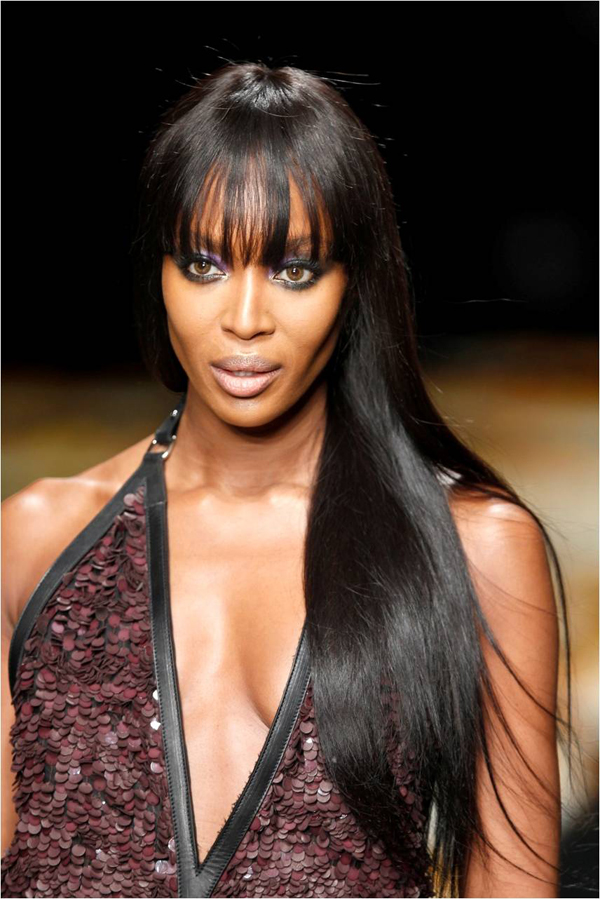 Naomi Campbell at the Roberto Cavalli Fashion Show Fall 2012
Kate Hudson looked radiant as she arrived at the 2012 Vanity Fair Oscar Party hosted by Graydon Carter at Sunset Tower with hair by celebrity stylist David Babaii. If you want to be a blonde like Kate, David recommends that your stylist uses IT&LY HAIRFASHION's Colorly 20/20 professional hair color to achieve a natural, healthy and shiny blonde.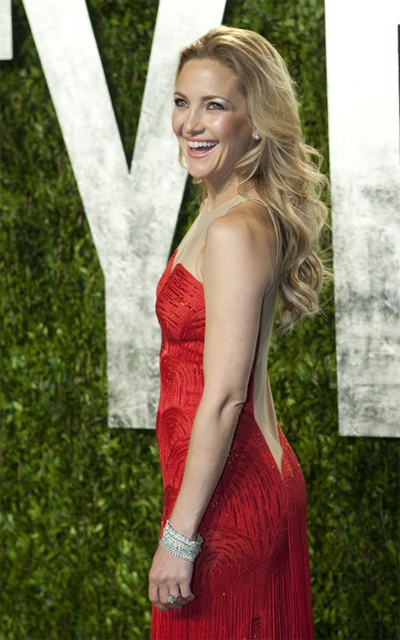 Kate Hudson Blonde Hair Oscars 2012
How To
Redken Creative Consultant Guido cut each models' bangs into a very extreme, short fringe that hit mid-forehead for the Fall 2012 Versace show in Milan yesterday, Feb 24, 2012.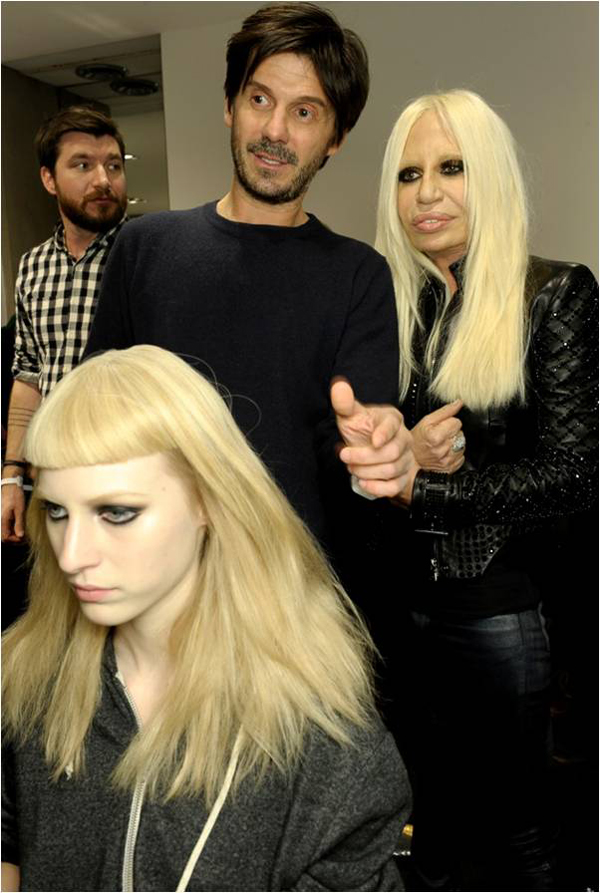 Guido and Donatella Versace backstage at Versace Fall 2012 Fashion Show in Milan
Versace Fall 2012
"The Versace girl is very rock 'n' roll, very cool and very Donatella. It's a very strong look that compliments the collection. It's a shaggy sort of texture which makes it a younger look, and a lot less blown out than we've seen in past seasons."–Guido, Redken Creative Consultant
Kérastase Backstage New York Fashion Week Fall 2012.
3.1 Phillip Lim Fall 2012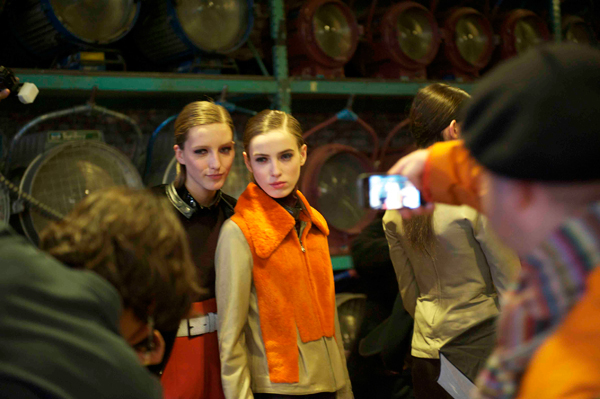 Rodarte Fall 2012 Show. Hair by Odile Gilbert for Kérastase Paris. Hairstyle: Modern Faux Bob.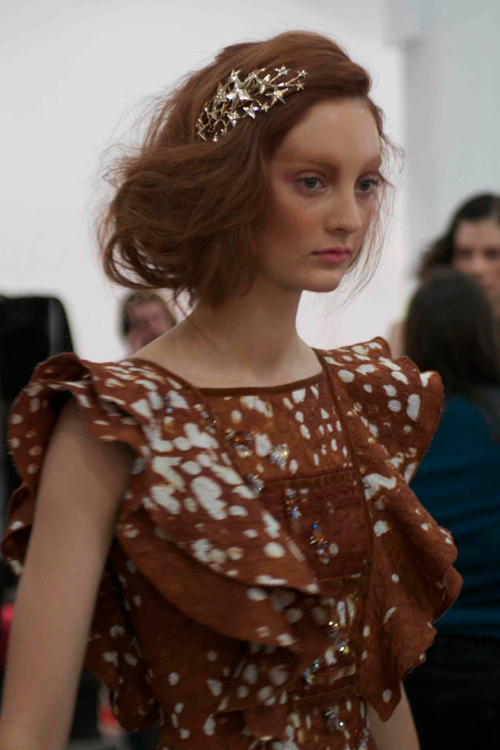 How to get a Modern Faux Bob hairdo
Starting at the big show in January, designer, mom and mogul, Nicole Richie teamed up with Suave Professionals® and invited women to discover the essence of Keratin at home with the New Suave Professionals® Keratin InfusionTM system.
Suave Professionals® Stylist, Jenny Cho shares her tips on how to get Nicole's hairstyle: