All Posts Tagged With: "Hair Color"
In partnership with Matrix, Fergie celebrated the Matrix Destination Event on Sunday, January 28th in Orlando, Florida as the new MATRIX SOCOLOR CULT ICON.
· Fergie: "I love Matrix because they're not afraid to push the boundaries and have a little fun with it all….They like to let you have your style and feel free to make new choices and be individual and show your individual style and personality," said Fergie as she joined fellow artists and Celebrity stylists like Tabatha Coffey, George Papanikolas and Nick Stenson, to celebrate self-expression, creative innovation, and all things Matrix.
The first I've noticed last night when I saw Claire Danes at the 2012 Golden Globe Awards was her super clean blonde hair. It was the real deal blonde and as I like to call it Hollywood Blonde. TM & Marta Walsh has got the scoop about Claire's hair color from Steve Amendola, colorist at the Serge Normant at John Frieda Salon in New York. Steve colored Claire Danes's hair for the 2012 Golden Globes.
The Inspiration Behind Claire Dane's Blonde Hair Color
Brown Hair Color. Say goodbye to summer's sun-kissed hues and welcome fall with a new, darker look. Fall's hottest television starlets are sporting luscious brunette locks and we have the products that can help you embrace a darker look, right in the comfort of your home. From chocolate browns to multi-dimensional shades, actresses like Zooey Deschanel, Christina Ricci and Minka Kelly are setting the tone for a season of brunettes.
Most Wanted Chocolate Brown: Zooey Deschanel ("New Girl").

Get the look: Kelly Van Gogh MASTER BLEND Multi-Dimensional Luxury Hair Colour Kit
Celebrity Hairstyles. Fekkai stylists transformed Selita Ebanks tresses to a beautiful blonde hue.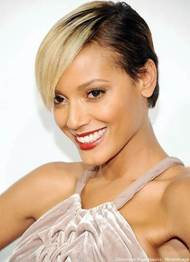 INSPIRATION: A head-turning edgy rock and roll style yet sophisticated. The look is "chic with strong definition" says stylist Marshall Lin.
I never thought that I would be getting hair style inspiration from a Princess. Sounds cliche but Kate Middleton happens to have a beautiful hair and the matching hair style. What I love about Kate's hair style is that it's really not too much of a hair style. Very long layers and not too many sharp edges makes this hair style very practical to even the fussiest and busiest women. The longer the hair is, like Kate's, the easier it is to maintain.
Think about it, when your hair has long layers you don't have to spend extra time blow drying these stubborn short bangs that get messed up through out the day (did I mention give the hair spray a break), hair  just falls down with ease. Needless to say, Kate's hair color looks in exceptional condition. I recently saw an old photo of  Kate as a young girl and her hair was lighter, dark blonde perhaps. So IF she currently colors her hair to bit of a darker brown shade it's quite inspirational to me to have such sleek and elegant color treated hair. The truth is loves, I believe with just a little TLC to our hair and the right hair care products, Princess or not, we all have a chance!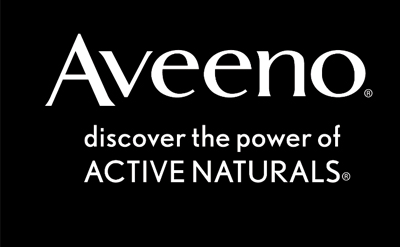 The AVEENO® LIVING COLORTM Hair Care Collection helps to preserve beautiful, vibrant color for up to 40 washes with the help of ACTIVE NATURALS® ingredient Lupine Botanicals. The line includes shampoos and conditioners formulated specifically for fine and medium-thick hair, and a shine glaze to lock in color vibrancy with each use. For more information, visit http://www.aveeno.com/hair-care/living-color
"Disclosure: Compensation was provided by AVEENO® LIVING COLORTM via Glam Media"
"The opinions expressed herein are those of the author and are not indicative of the opinions or positions of AVEENO® LIVING COLORTM"
Find out if you're actually a blonde trapped in a redhead's body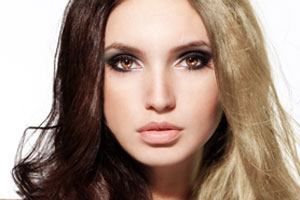 This is a TotalBeauty.com hair color article
If you feel like you've been dealt a bum hand when it comes to the color of your strands, change it. But, first, take this quiz to see what color is best suited to you.
Tracey Cunningham, Redken Creative Consultant for Color and Hollywood colorist, helped Amy Adams and Emma Stone prepare for the awards with Redken color.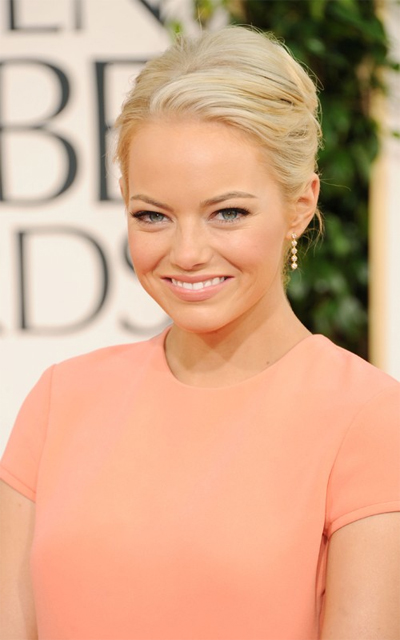 Emma Stone
If you're looking for Amy or Emma's color, ask your colorist for the following formulas:
· Amy Adams: Apply equal parts of Color Fusion Rubilane 7Cc and 7Go (with a 20 volume Pro-Oxide). Finish with Shades EQ 000 Crystal Clear
· Emma Stone: Apply Redken Color Gels 8AB Stardust (with a volume 30 developer). Finish with Shades EQ 000 Crystal Clear for added shine.
This has been an exciting week of celebrities changing hair color! First Khloe Kardashian-Odom sported her brand new red hair at the 2011 People's Choice Awards, then Lauren Conrad surprised us all with her new look as a brunette.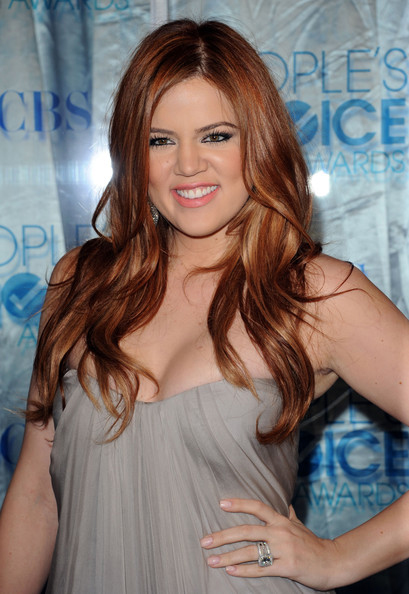 Khloe Kardashian gone redhead. Rita Hazan Talks Celebrity Hair Color Transformations.
Celebrity colorist Rita Hazan has provided Marta Walsh expert tips and comments on Khloe Kardashian's new hair color.
Rita on Khloe's new color:
Khloe Kardashian arrived to the 2011 People's Choice Awards last night, January 5th, 2010, with a new red hair color. Do you love the new redhead Khloe Kardashian?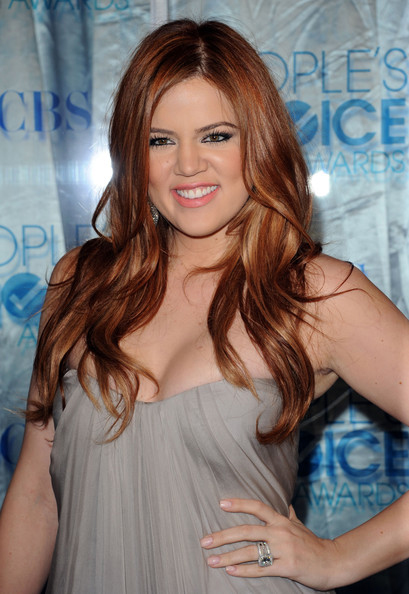 Must Have it beauty products for the holiday season. Women don't have to worry about getting caught looking less than fabulous this holiday season. P&G beauty brands like COVERGIRL, Clairol, Olay and Pantene offer dependable products so women know they'll look beautiful for any occasion – planned or impromptu.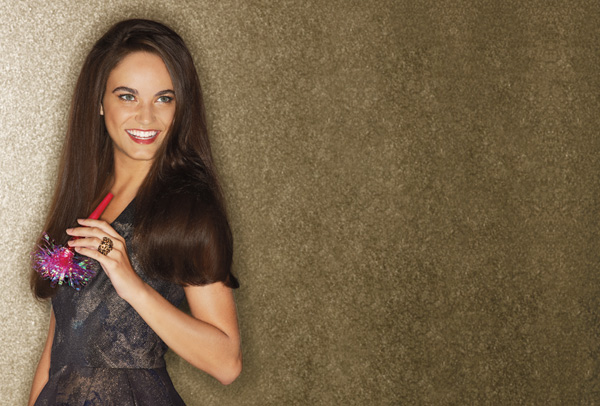 One holiday party after the other can leave women looking less than perfect. Olay Regenerist Anti-Aging Eye Roller immediately reduces under eye puffiness in 30 seconds, so women look fresh and radiant all season long.