All Posts Tagged With: "Selita Ebanks"
Celebrity Hairstyles. Fekkai stylists transformed Selita Ebanks tresses to a beautiful blonde hue.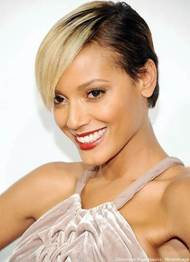 INSPIRATION: A head-turning edgy rock and roll style yet sophisticated. The look is "chic with strong definition" says stylist Marshall Lin.
Selita Ebanks walked the red carpet at the Target store opening in Harlem on Tuesday evening, July 20th, 2010. Adding a bit of glam to her nude Sir Alistair Rai dress was a gold braided necklace from the Melania Timepieces & Jewelry collection. The piece is available at QVC.com and retails for $39.00.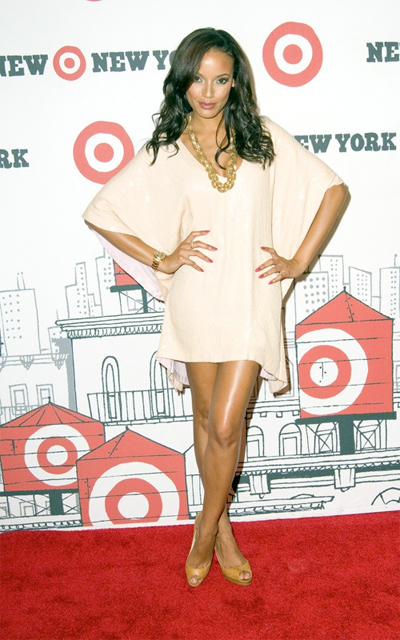 Melania's spring 2010 collection is currently available at QVC.com and retails from $40 – 150. The fall 2010 collection will be available this September on QVC exclusively and will retail from $30 – 200.
Rebecca Taylor's Fall 2010 Fashion Week after-party co-hosted by Carmen Electra.
Attendees Included: Rebecca Taylor, Carmen Electra, Maggie Rizer, Alexis Dziona, Top Chef Judge Gail Simmons, Selita Ebanks and Ramona Singer.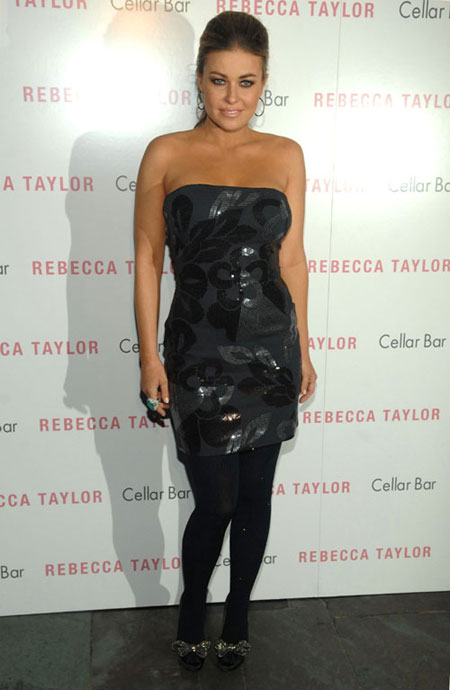 Carmen Electra
In honor of Rebecca Taylor's Fall 2010 Collection, actress Carmen Electra co-hosted an exclusive after-party at The Cellar Bar in the Bryant Park Hotel, situated directly across from New York City's storied Bryant Park, and steps away from the media, fashion, retail and transportation centers in Manhattan. The Bryant Park Hotel is party to New York's semi-annual Fashion Week and hosts innumerable events and functions celebrating industry elite. Rebecca Taylor will launch her latest collection at this chic venue with close friends, VIPs, and industry leaders.
Celebrity Stylist Ricardo Rojas mends the tresses of supermodel Selita Ebanks with Biolustré for the Rachel Roy Fall 2010 presentation during New York Fashion Week. The inspiration: A Romantic and Sexy look for Valentine's day.
How to get the look: Fashion Week is a hectic time for any supermodel. Running from show to show while still looking fresh-faced and fabulous is not an easy feat. The busy schedule can wreck havoc on any hair and for Selita Ebanks, finding the perfect product means one less worry. To restore healthy shine to her hair and prepare for styling, Selita uses Biolustré's intense 4-step repair system.
To celebrate 15 years of iconic beauty for his celebrated brand, Francois Nars launched the NARS 15X15 Project. The centerpiece of the project is the 15X15 book, featuring 15 celebrity portraits, each inspired by a NARS product shade and based on an iconic reference chosen by François (who personally did the makeup and photographed every portrait).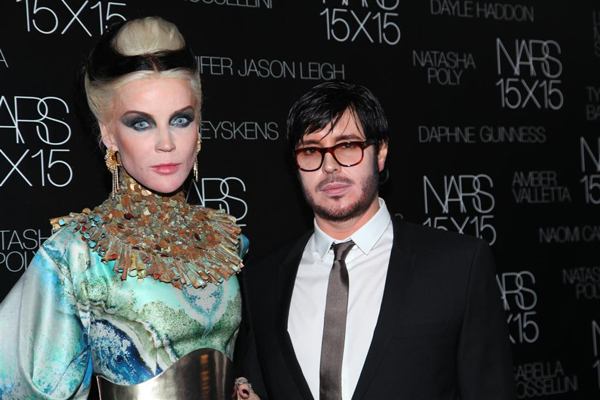 Marc Jacobs & Daphne Guinness
On November 12, 2009 at 8PM EST, the NARS 15X15 website (15X15Project.com) went live, making available for purchase the book and select individual portraits. 100% of the proceeds from the project will be distributed among the 15 charities chosen by the participating celebrities.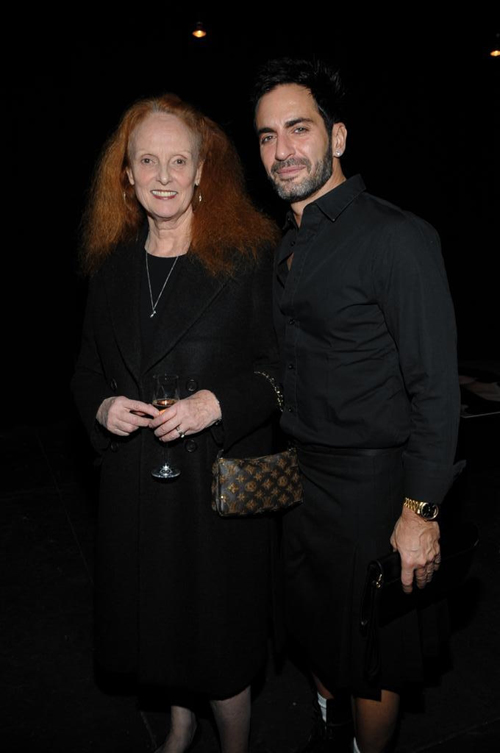 Grace Coddington and Marc Jacobs
Hi guys! I really hope you all had a wonderful Halloween. I know Halloween is almost over and it's Monday around the corner, but I wanted to share with you some of my favorite Celebrity Halloween costumes this year.
Heidi Klum's black crow Halloween costume (see image below)  is probably one of the most original intense costumes I've ever seen!! I mean, WOW. Vote for your favorite celebrity Halloween costume!!
Blake Lively in a flight attendant costume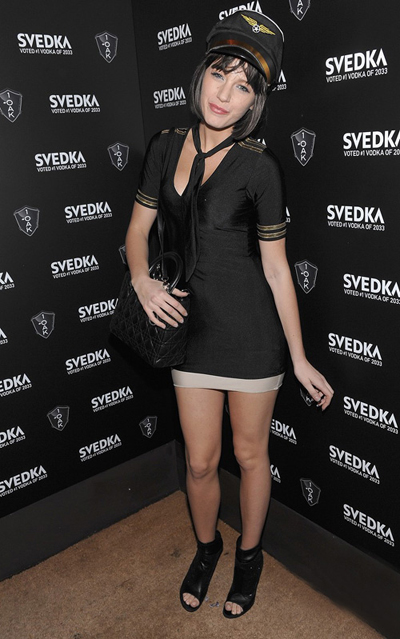 Supermodel Brooklyn Deckr attended the 2009 Whitney Contemporaries Art Party and Auction at Skylight New York City, Wednesday, June 17, 2009.
Brooklyn Decker's style: Dress: Max Azria. Shoes: Zara. Clutch: Max Azria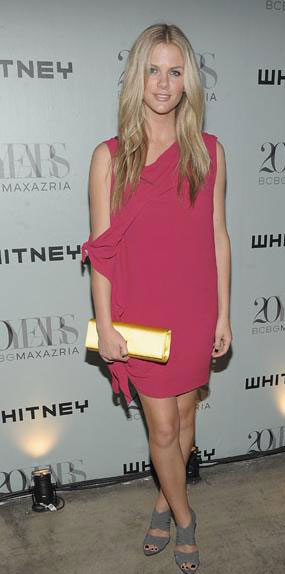 Supermodel Selita Ebanks attended the Whitney Contemporaries Art Party and Auction Skylight New York City, Wednesday, June 17, 2009.
Selita Ebanks' style: Pants and Vest: BCBG. Shoes: Balenciaga. Jewelry: Ofira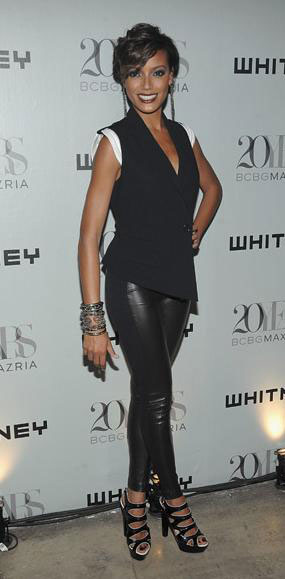 Supermodel Selita Ebanks, attended the Premiere of Matt Tyrnauer's Valentino: The Last Emperor at the Museum of Modern Art New York City on Tuesday, March 17, 2009.
Selita Ebanks is wearing: Dress: Balmain. Shoes: Givenchy. Handbag: Kotur.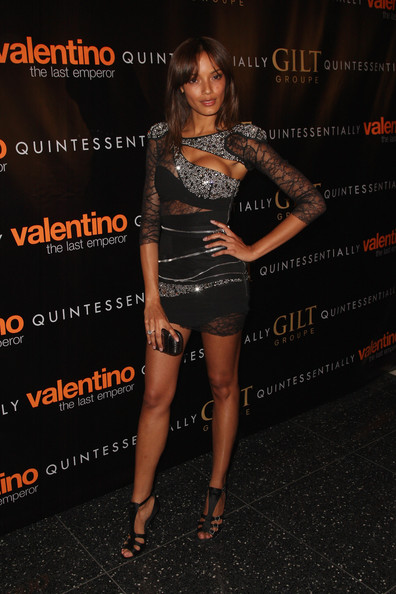 Supermodel Jeisa Chiminazzo also Attends the Premiere of Valentino: The Last Emperor in NYC.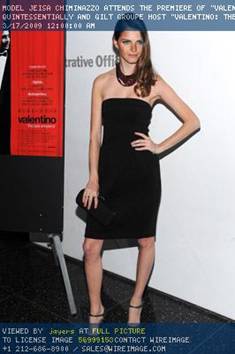 Jeisa Chiminazzo is wearing: Dress: Yves Saint Laurent. Purse: Bottega Veneta. Shoes: Miu Miu.
The very famous and very glamorous Victoria's Secret Fashion Show took place at the Fontainebleau Hotel in Miami Beach last Saturday, November 15, 2008.
The Victoria's Secret Fashion Show will broadcast Wednesday, Dec. 3rd (10:00-11:00 PM, ET/PT) on the CBS Television Network! This marks the sixth time the show will air on CBS and the first time the show will be in Miami Beach. You don't want to miss it. It is one of the best shows to look forward to every year.

Victoria's Secret Angel Marissa Miller.
Curious how to get the look of the Victoria's Secret Angels from this year's VS Fashion show in Miami?  Talking Makeup has got the scoop for you!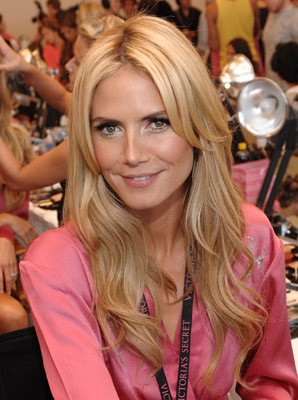 Victoria's Secret Angel Heidi Klum.
Meet the Victoria's Secret Angels: Heidi Klum, Karolina Kurkova, Adriana Lima, Alessandra Ambrosio, Selita Ebanks, the newest angels Marisa Miller, Miranda Kerr, and Doutzen Kroes and more…