All Posts Tagged With: "Hilary Rhoda"
Hilary Rhoda attends the 2010 CFDA Awards with fashion designer Rachel Roy. Hilary's dress by Rachel Roy (of course). Shoes by Christian Dior. Bag by Proenza Schouler. Jewelry by Fenton Fallon.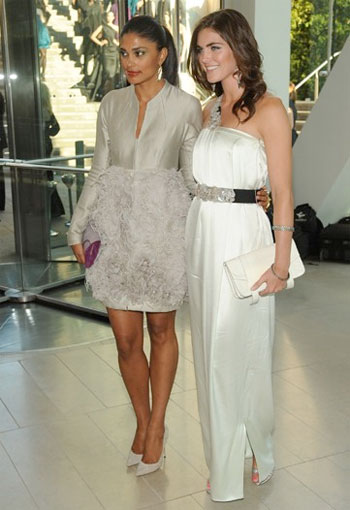 L to R: Rachel Roy and Hilary Rhoda
The 2010 Met Gala is the Oscars of fashion and the perfect place for four Estée Lauder models to be as the brand once again redefines American and Global beauty. Veterans Hilary Rhoda and Carolyn Murphy, and new faces Constance Jablonski and Liu Wen all define beauty in their own unique way, and looked breathtaking as they walked the red carpet.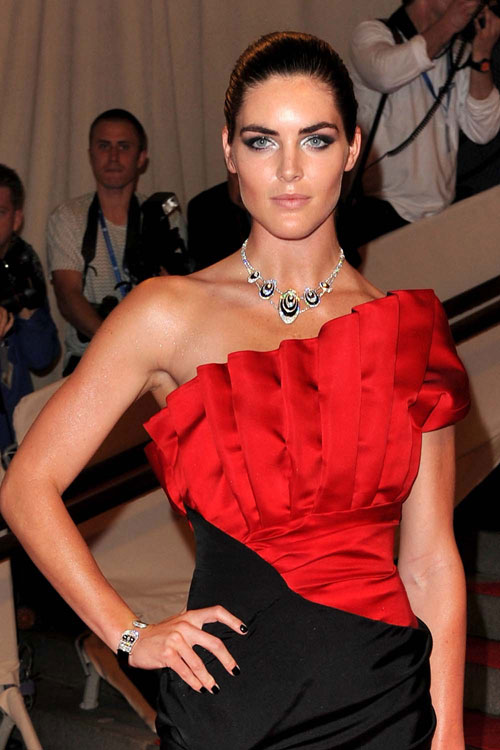 Hilary Rhoda. Images courtesy of Estée Lauder
Super stylist Mary Alice Stephenson styled Hilary Rhoda, Constance Jablonski and Liu Wen in a suite at NYC's Surrey Hotel, where Estée Lauder Global Makeup Stylist Rick DiCecca applied stunning makeup looks on both Constance and Liu Wen.
Hilary Rhoda's makeup was done by Kaoru Okubo and hair by Rudi Lewis.
Models Coco Rocha, Hilary Rhoda, Doutzen Kroes and actress Riley Keough attended the the 2010 Costume Institute Gala to celebrate the launch of American Woman: Fashioning A National Identity at the Metropolitan Museum of Art, New York City, Monday, May 3, 2010.
Coco Rocha in a dress by Zac Posen.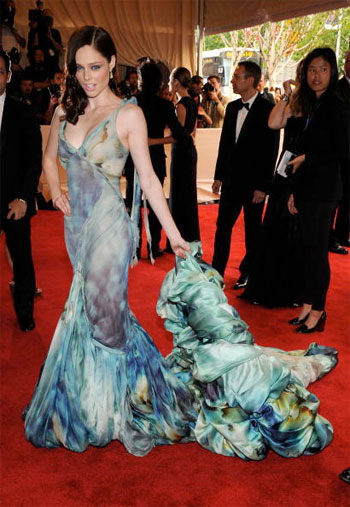 Estee Lauder spokesmodel Hilary Rhoda attended the 2010 Tribeca Ball Benefiting The New York Academy of Art in New York City, April 13th, 2010. Hilary is in a Rachel Roy dress. Shoes by Manolo Blahnik. Jewelry by Isabel Marant. Handbag by Proenza Schouler. Makeup by Estee Lauder.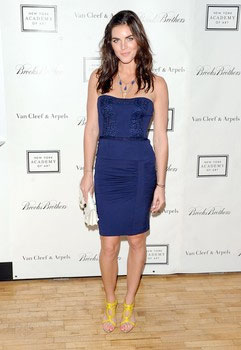 Estee Lauder spokes model Hilary Rhoda attended the Seventh Annual New Yorkers for Children April Fool's Fete benefiting youth in foster care at the Mandarin Oriental Hotel in New York City, Thursday, April 8th, 2010. The event raised almost half a million dollars. Hillary's makeup was by Estee Lauder and her dress by La Perla.
Introducing The Estée Lauder Michael Kors Very Hollywood Color Collection.
"Hollywood is the birthplace of fantasy and dreams. The inspiration for the Estée Lauder Michael Kors Very Hollywood Color Collection is iconic Hollywood glamour, both past and present, interpreted for everyday life."– Michael Kors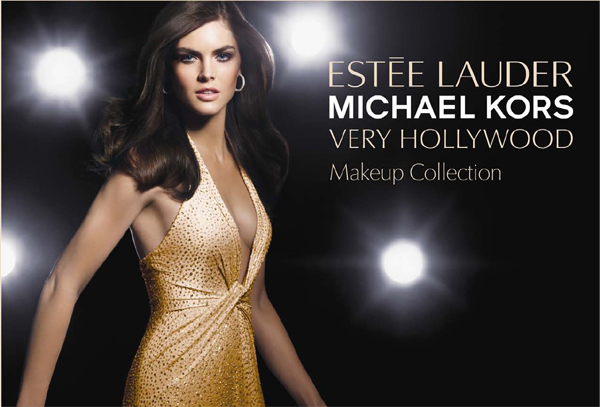 This Spring, Estée Lauder will introduce the Estée Lauder Michael Kors Very Hollywood Color Collection. This collaboration stemmed from the longtime friendship between Aerin Lauder, Estée Lauder Senior Vice President and Creative Director, and acclaimed American designer Michael Kors. "Nobody understands modern glamour and luxury like Aerin Lauder and the Estée Lauder brand, which is what this collection is all about," says Michael Kors.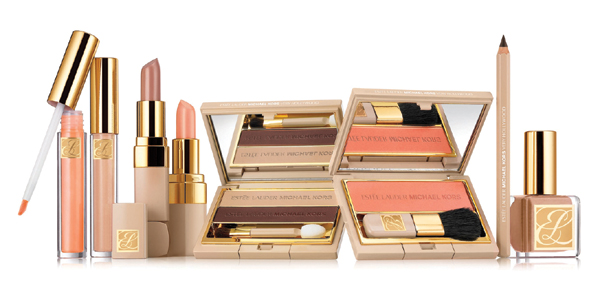 Estée Lauder & Michael Kors Very Hollywood Color Collection: the Bel Air Beige Look
Talking Makeup is excited to give you a sneak peek and behind the scenes to the Estée Lauder Ultimate Red 2009 Holiday Color ad campaign photo-shoot featuring supermodel Hilary Rhoda.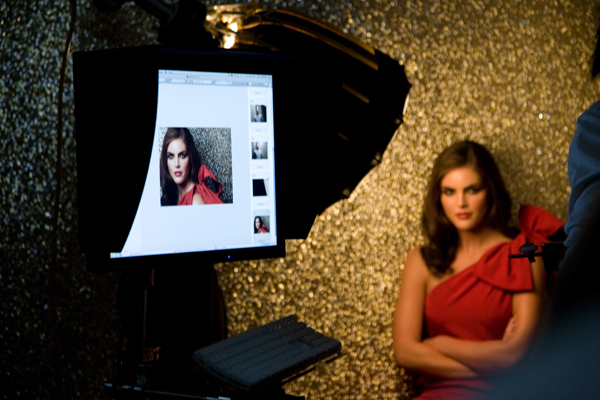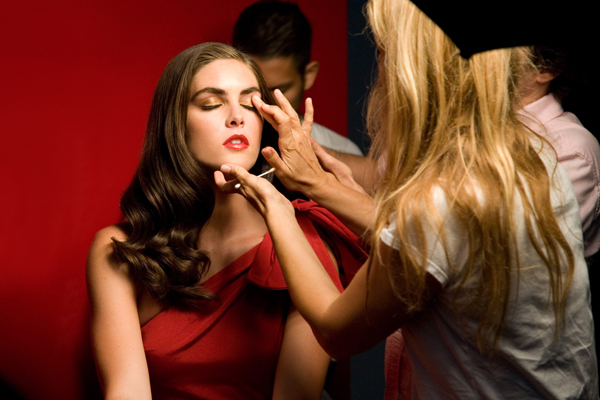 Supermodel Brooklyn Deckr attended the 2009 Whitney Contemporaries Art Party and Auction at Skylight New York City, Wednesday, June 17, 2009.
Brooklyn Decker's style: Dress: Max Azria. Shoes: Zara. Clutch: Max Azria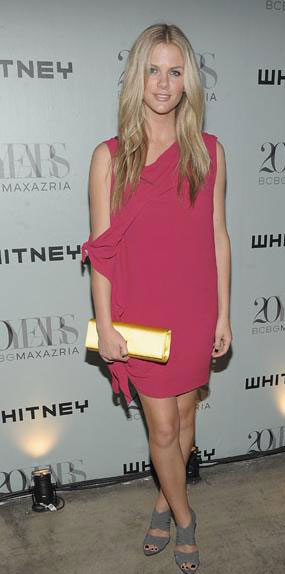 Supermodel Selita Ebanks attended the Whitney Contemporaries Art Party and Auction Skylight New York City, Wednesday, June 17, 2009.
Selita Ebanks' style: Pants and Vest: BCBG. Shoes: Balenciaga. Jewelry: Ofira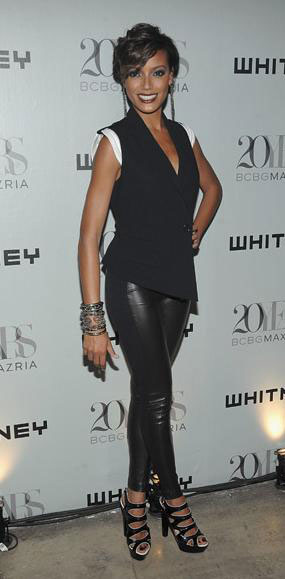 Model, Hilary Rhoda, attended the 2009 Council of Fashion Designers of America Awards or the CFDA. Hilary was escorted by Estee Lauder President, John Dempsey, and stylist, Mary Alice Stephenson.
Hilary Rhoda's style: Dress: Custom made by Francisco Costa at Calvin Klein. Shoes: Calvin Klein. Earrings: VBH. Clutch: VBH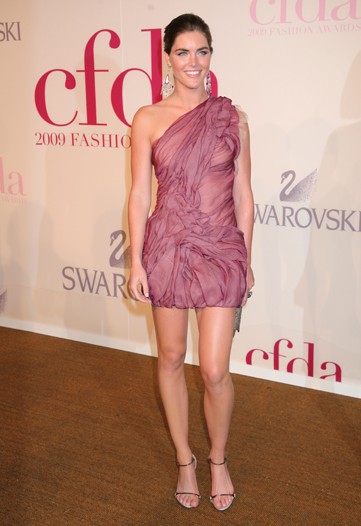 Image via: wwd.com
Heidi Klum what's in your beach bag this Memorial Day weekend?
This exactly the question Modelinia.com's asked upermodels, such as: Heidi Klum, Karolina Kurkova, Hilary Rhoda and Brooklyn Decker, just in time for Memorial Day weekend.
Ever wonder what's hiding inside supermodels beach bags for the long holiday weekend?? Or what are supermodels Memorial Day Beach Bag Essentials?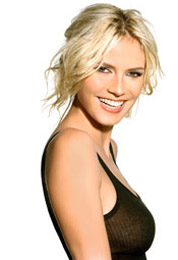 It's Memorial Day weekend, which means summer has officially arrived, complete with beach vacations, relaxing poolside, and barbecues with friends. But before the trips and celebrations begin, packing is the No. 1 priority. If you're stressing about just which suit to buy or what beauty products to pack, Supermodels Heidi Klum, Hilary Rhoda, Karolina Kurkova, and Brooklyn Decker opened up their beach bags to show off their SPF levels, what they're reading, and their iPod playlists, so you can strategize for the long weekend just like them!
WHO: Heidi Klum