All Posts Tagged With: "Styling Products"
Loving the NEW Garnier Fructis Straightening Balm With Argan Oil from the sleek & shine blow dry perfector product line. The magic ingredient is Argan Oil which the new buzz word in haircare. Morrocanoil haircare line is when I first discovered Argan Oil in haircare. Looks like it's the new trend. Why I love this product by Garnier is that it really keeps my hair straight and frizz free long after I first blow dried it. Remember a little bit goes a long way.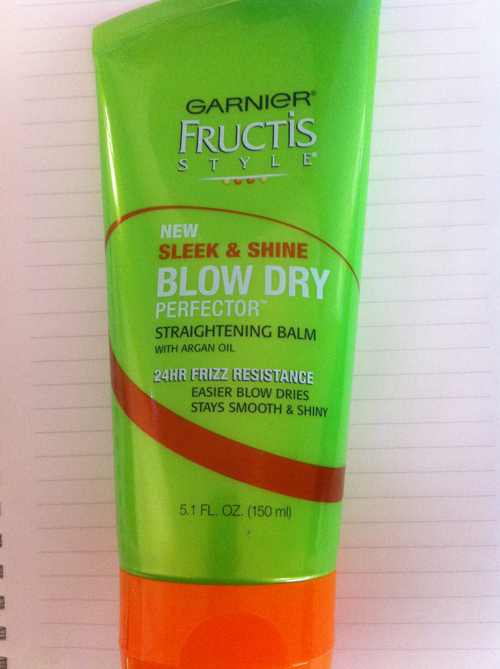 Got frizzy hair? Struggling to protect your hair from the humidity especially in the summer? Well Avon has recently introduced a new frizz treatment solution called: Avon Advance Techniques frizz control lotus shield which I can't praise enough on how amazing it works! My hair is frizz free days after the first blow out. It is a must-have hair styling product to protect your hair from humidity any time of the year.
WATCH: AVON Advance Techniques frizz control lotus shield Hear What People Are Saying
One hair styling product I took on my recent trip to England was Avon Advance Techniques frizz control lotus shield! This frizz controlling serum protected my hair during my 9 hour flight to London, humidity (can you believe it was hot and humid in England!!), and of course occasional rain (4 seasons in one a typical English day). I can feel the product working right a way, my hair feels smooth and actually even looks glossy, as if the moisture and softness was locked in.

Avon Advance Techniques frizz control lotus shield sitting pretty in my bathroom:)
More plus: lotus shield feels gentle on my hair and smells great and I don't need to use harsh chemicals to keep my hair straight. Lotus shield is quickly becoming my best friend, travel companion, and a bad hair days saver. I faked a freshly blown out hairdo for 3 days in England, and I even managed to steal hair compliments from the Walsh family. Success:)
I'm already a huge fan of Avon Advance Techniques Dry Ends Serum and their haircare line in general. This is why I was super excited to try their latest product addition: Avon Advance Techniques frizz control lotus shield. I'm absolutely blown away with how great this product works on my hair to control frizz for days, and I mean days.

My hair is wavy but I like to keep it straight most times and I'm always on the lookout for hair styling products that keep my hair straight and frizz free especially the second and third day. See, because of my busy schedule I normally don't wash my hair every single day so I need a product that will help my hair keep fresh for at least 2 days after my first blow out. Avon Advance Techniques frizz control lotus shield does all that!
Summer Hair: Living Proof Hold Hairspray is now available just in time for summer! say goodbye to frizzy hair.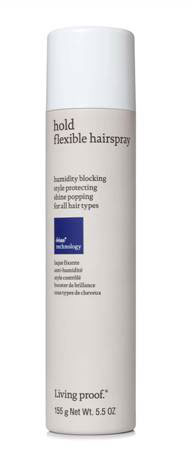 Hold Hairspray is a reinvention of traditional hairspray with flexible hold and ultimate control, plus exclusive humidity-blocking technology PolyfluoroEster.
Advance Techniques Professional Hair Care by Avon is one one favorite hair care lines. I particularity in love with their Dry Ends Serum which is an amazing styling product for blow drying hair straight. It never wights your hair down even if mistakenly I apply more than needed (sounds familiar?). Also from the Advance Techniques Daily Results collection: Mirror Shine Spray to add gloss and shine to hair and Anti-Frizz Capsules to tame and smooth frizzy hair.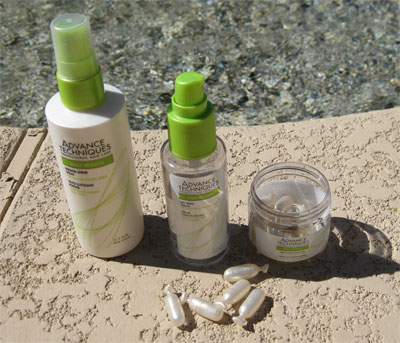 L to R: Advance Techniques by Avon Mirror Shine, Dry End Serum, Anti-Frizz Capsules
ELLE & Sebastian Invite You! Enjoy cocktails and hors d'oeuvres while you receive a complimentary hair touch-up from a professional stylist. Thursday, May 13, 2010. Time: 6-8 PM. Where: ULTA—West Hollywood Gateway, 7100 Santa Monica Blvd, Suite 210. RSVP: 888.367.3553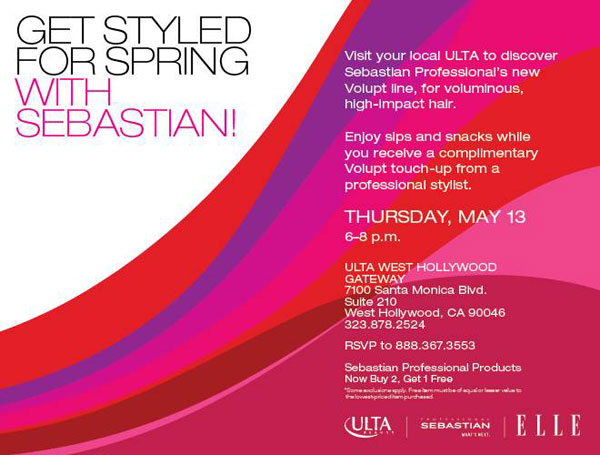 Click image above to enlarge
Spring/Summer 2010 haircolor forecast with Redken's Tracey Cunningham.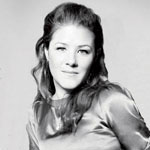 Spring/Summer 2010: Fashion Week runways came alive with vibrant, bold color as seen at DKNY and Marc Jacobs' Spring/Summer shows.  As the bold colors and bright accessories make way to the streets, where urban fashionistas update their little black dresses with flashes of color, they need haircolor to match, and that's where Redken comes in.
This Mother's Day, Moroccanoil has introduced the perfect gift — one that gives mom the practical and luxurious gift of beautiful hair and the satisfaction of helping to support awareness of a worthy cause. The limited-edition Moroccanoil Mother's Day Beach Bag features the Breast Cancer Research Foundation Pink Ribbon and contains a special selection Moroccanoil argan oil-infused daily haircare products to strengthen, repair and condition hair while they smooth, help prevent frizz and static, and leave strands with lustrous shine.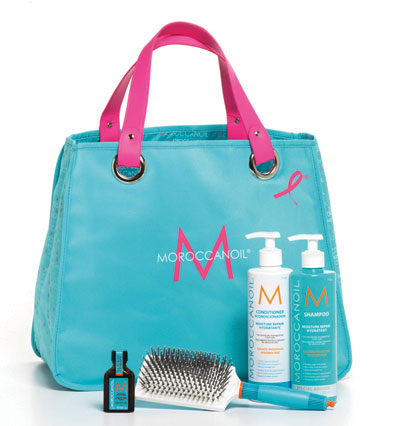 In addition, this Mother's Day, Moroccanoil is donating a gift of $15,000 to The Breast Cancer Research Foundation, (BCRF) an independent, not-for-profit organization dedicated to preventing and finding a cure for breast cancer.
Sought-after colorist and co-owner of the Ted Gibson Salon, Jason Backe will serve as your very own gray hair color consultant this week on TouchBackGray.com. No need to head to the salon for an expert opinion—Backe is bringing his salon experience to you by answering your gray hair questions and sharing tricks and techniques for achieving salon-quality results in between visits with TouchBack, the first real hair color in a marker.