All Posts Tagged With: "haircolor trends"
Tracey Cunningham's Spring Summer 2016 Haircolor Trends. February 2016 (New York, NY) – "One of the most important things to consider when switching up your haircolor is your skin tone", says Redken Celebrity Colorist Tracey Cunningham.
Spring/Summer 2016 Trend #1: The Khloe Effect
Spring/Summer 2010 haircolor forecast with Redken's Tracey Cunningham.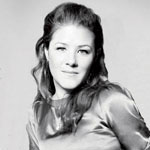 Spring/Summer 2010: Fashion Week runways came alive with vibrant, bold color as seen at DKNY and Marc Jacobs' Spring/Summer shows.  As the bold colors and bright accessories make way to the streets, where urban fashionistas update their little black dresses with flashes of color, they need haircolor to match, and that's where Redken comes in.