All Posts Tagged With: "Khloe Kardashian"
Tracey Cunningham's Spring Summer 2016 Haircolor Trends. February 2016 (New York, NY) – "One of the most important things to consider when switching up your haircolor is your skin tone", says Redken Celebrity Colorist Tracey Cunningham.
Spring/Summer 2016 Trend #1: The Khloe Effect
Celebrity hairstylist Jen Atkin worked with Khloe Kardashian for E! Live from the Red Carpet at the Oscars on Sunday, February 22nd in Los Angeles, CA.
BEAUTY INSPIRATION: "The inspiration for Khloe's look was 'tousled wind blown goddess' to complement her red Lanvin gown."
GET THE LOOK:
(Los Angeles, CA) Khloe Kardashian wears Nicole Miller Collection on the cover debut of Cosmopolitan Middle East. Kardashian stunned in a berry silk crepe de chine gathered cocktail dress. This marks Khloe's first Cosmopolitan cover and Hearst's 62nd international edition of Cosmo.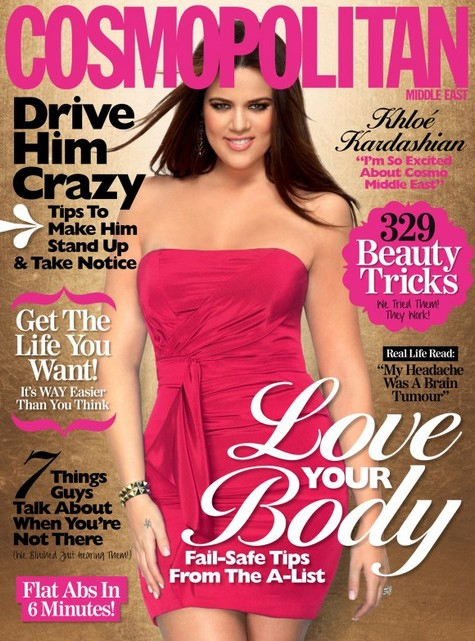 This has been an exciting week of celebrities changing hair color! First Khloe Kardashian-Odom sported her brand new red hair at the 2011 People's Choice Awards, then Lauren Conrad surprised us all with her new look as a brunette.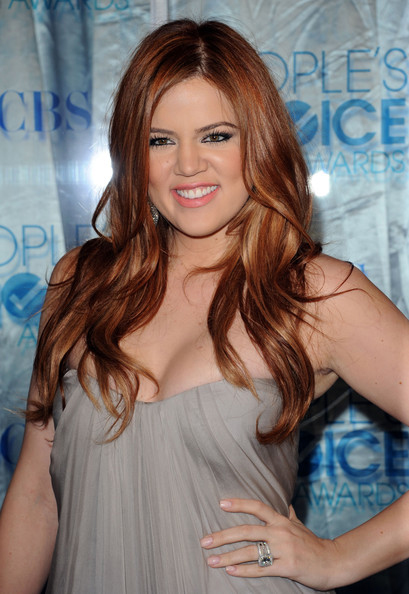 Khloe Kardashian gone redhead. Rita Hazan Talks Celebrity Hair Color Transformations.
Celebrity colorist Rita Hazan has provided Marta Walsh expert tips and comments on Khloe Kardashian's new hair color.
Rita on Khloe's new color:
Khloe Kardashian arrived to the 2011 People's Choice Awards last night, January 5th, 2010, with a new red hair color. Do you love the new redhead Khloe Kardashian?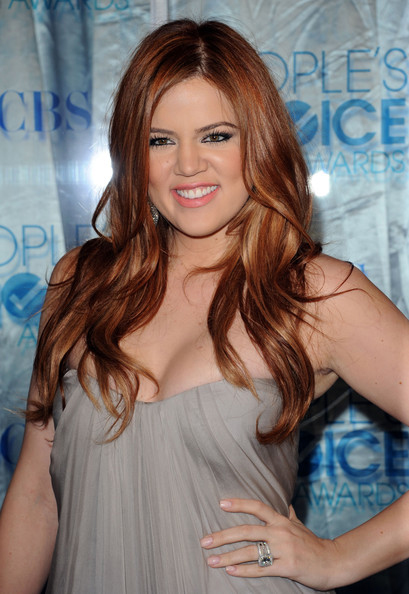 Have you seen the pictures of Khloe Kardashian from last night's 2010 World Basketball Festival Tip Off? Well, if not check her and her sexy gorgeous hair out! Before heading to the game, Khloe payed a visit to the Rita Hazan Salon in New York City to get ready for the night.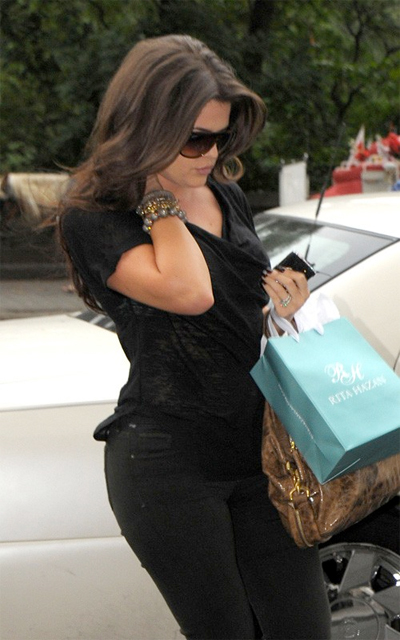 How To Get Khloe Kardashian's Hairstyle: Hair Tutorial
Stylist Juan Carlos Maciques gave her the full and glamorous hair she loves by first setting it in small rollers for tons of curls and body. He then enhanced the curls with a large barrel curling iron and set it with Texture Infinium 3 By L'Oreal to hold in place throughout the night!
Today, August 5th, 2010, the Kardashian sisters announced their global partnership with leading international designer Bruno Schiavi and his apparel company, Jupi Corporation. Kim, Khloe and Kourtney will collaborate with Schiavi on a complete brand launch encompassing apparel, home and accessories. The initial range to include a women's RTW collection, handbags, belts, wallets and lingerie expected to be in-stores in 2011 in the US, Canada, United Kingdom, Australia and Germany.

L to R: Khloe Kardashian, Kim Kardashian, Bruno Schiavi
"We are excited to work with Bruno Schiavi in developing our first brand together," stated Kim, Khloe and Kourtney Kardashian. "His expert design sensibilities, his amazing creativity, and his genuine understanding of female consumers everywhere make him the ideal partner."
The autumn wedding season is arriving and the perfect wedding cannot fall short of the perfect hairstyle. Along with the ultimate wedding dress, shoes, and veil, achieving the perfect hairstyle is essential for every bride-to-be.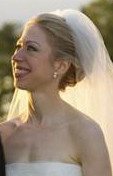 Chelsea Clinton
From long and straight tresses to an elegant updo with loose curls, finding the perfect style to complement your bridal look can be quite the task. Inspired by some of our favorite Hollywood starlets who have tied the knot this year, Latrice Strader, Master Hairstylist and Owner of Destiny De'Ve Hair Salon in Washington, D.C. explores the bridal styles of five celebrity newlyweds who mastered their wedding day hairstyles.
Looks like Kim Kardashian's perfume is now available at sephora.com. Kim's fragrance is simply named KIM KARDASHIAN and comes in a gorgeous deep black purple bottle with a pink logo. I quite like the way the bottle looks and the logo KK. However, I haven't smelled it yet. Have you?
Aren't you curious to find out what type of fragrance notes Kim Karadashin is into?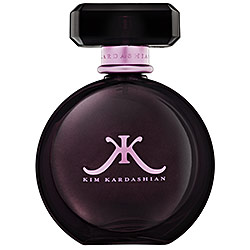 TV star, entrepreneur, model, actress, and trendsetter Kim Kardashian adds another accomplishment to her portfolio: a trademark fragrance. Discover the sensual scent inspired by one of the world's most idolized women. The essence evokes Kim's sultry style with crisp top notes, lush mid notes, and a sexy drydown. Gorgeous, voluptuous florals reflect her allure, while soft jasmine, tuberose, and gardenia mirror her femininity. Tonka bean, jacaranda wood, and sandalwood add a warm, sensual base.
Keeping up with the Kardashians: Tune in to E! this Sunday, January 10 2010, at 10pm to watch as Kim takes in a sickly stray Chihuahua and is devastated when she must say goodbye and Rob gets pressured by Bruce to move out of the house.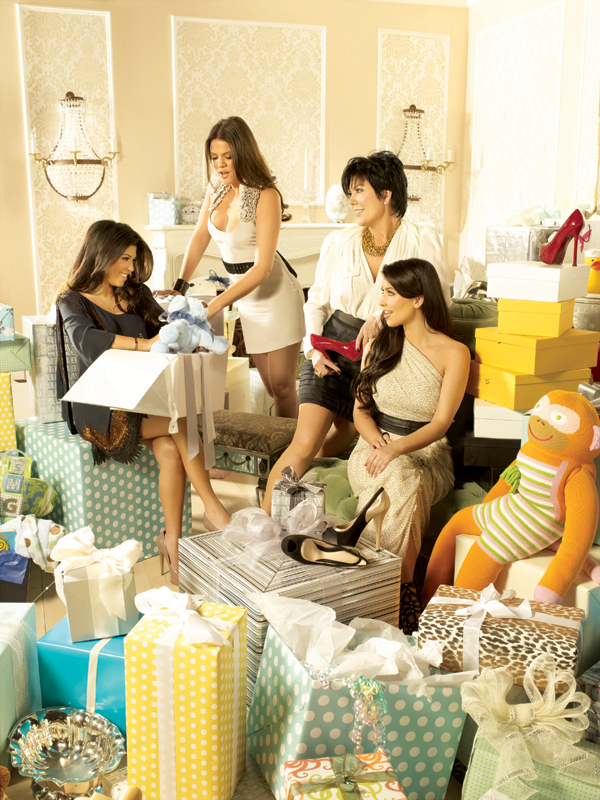 The beautiful Karadashian women: