All Posts Tagged With: "Interviews"
I love movies and very interested in the history of film. I do watch a lot of  Old Hollywood films which means TCM Turner Classic Movies channel is my best friend, ha!. Since the subject fascinates me so much I enjoy tremendously interviewing actors and actresses and talk about movies and acting. This is why I was very excited to interview Actress Rebecca Da Costa who just wrapped production on an indie action thriller Motel centering on a hit man John Cusack hired by an infamous crime boss Robert De Niro. Directed by David Grovic this is a take on of an original screenplay by James Russo with a rewrite from Grovic and Paul Conway.
About Rebecca Da Costa
Rebecca Da Costa was born in Recife, Brazil. At the age of fourteen, Rebecca was discovered by Elite Models Management. Shortly after she moved to Milan and began her international modeling career, debuting at Milan Fashion Week. She walked the runways for designers such as Giorgio Armani, Yves Saint Laurent, Escada and Hugo Boss and has been the face of campaigns for Swarovski, Nokia, GNC and Kellogg's.
Nothing means more Hollywood and mystic to me than stars from my childhood. I remember watching the International hit TV series Dallas way back when I was growing up in Israel and dreaming about America and of course glamour. This is why I'm super excited to share with you my interview with beautiful Victoria Principal. Victoria is not only famous for her acting but also is a very successful business woman creating Principal Secret  skincare line which is still going strong since it's birth in 1989.
Marta Walsh Interviews Victoria Principal
In this interviewVictoria Principal talks to Marta Walsh about…
Hello lovlies:) I'm super excited to share with you today my interview with Hollywood actress and star of an American dramatic television series Mad Men Christina Hendricks. Last month Christina Hendricks kicked off the LATTISSE Wishes Challenge. About the same time I was given the chance to interview Miss Hendricks about LATTISSE, her role in Mad Men, beauty, inspirations, and future plans.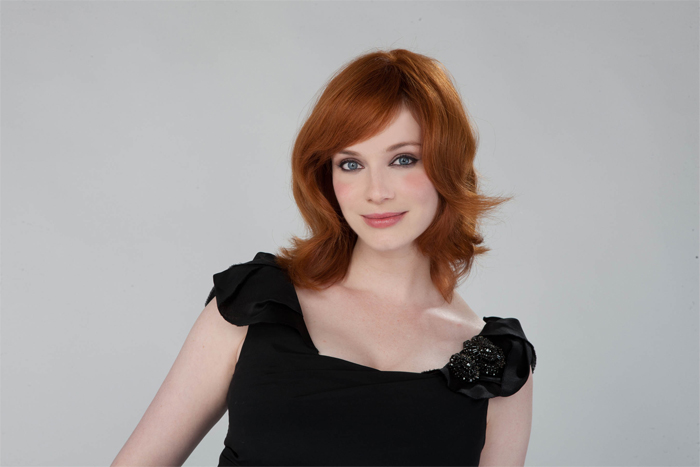 Christina Hendricks Interviews With Marta Walsh
Marta Walsh: Where do you call home?
Christina Hendricks: Home is in Los Angeles, where I live with my husband.
Hello loves:) Did you know that last week I was given a chance to interview superstar Fergie thanks to AVON. With Ourspoken by Fergie perfume being one of Avon's most successful perfume launches it's no surprise Fergie and Avon collaborated for a 2nd go. Meet the NEW Outspoken Intense by Fergie which is scheduled to launch this Summer.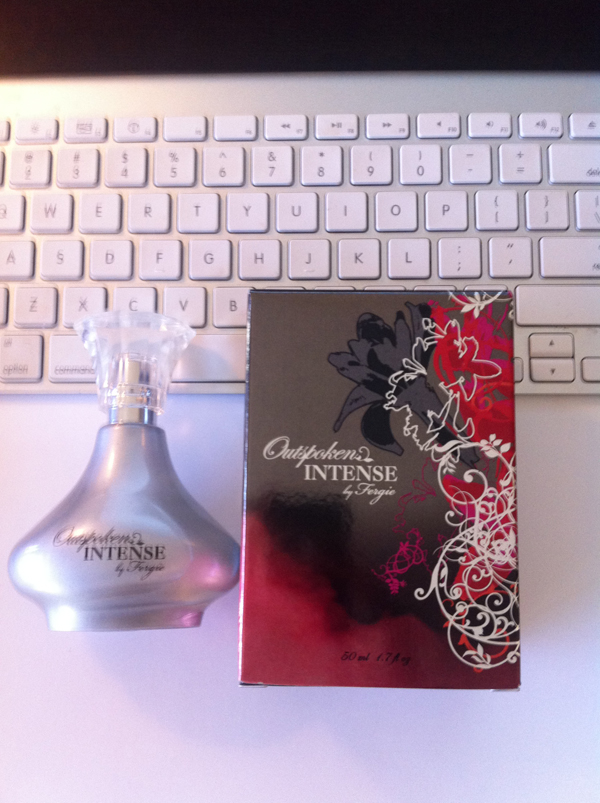 Outspoken Intense by Fegie a new fabulous perfume by superstar Fergie for AVON
(Hollywood, CA – May 11th, 2011) – Actress Kali Hawk rocked metallic Nicole Miller during Maxim Hot 100 Party. Hawk looked sexy chic in a Nicole Miller silver and black sequin cocktail dress with sheer back.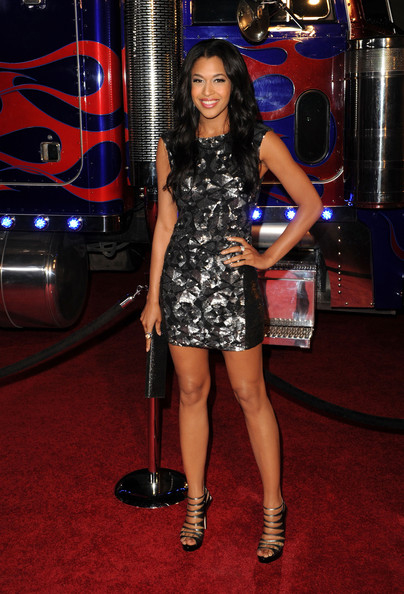 Kali Hawk in Nicole Miller At The Maxim Hot 100 Party
I'm super excited that my interview with Michael Cohen was published in his popular fashion, beauty, and celebrity website www.askmichaelcohen.com. You might know Mr Cohen from staring in Bravo's Miami Social and his stints on TV for CNN's Showbiz Tonight, or his editorial work for People and In Touch Weekly. Today, you're more likely to hear from Michael as a member of Us Weekly's Fashion Police, or via his Huffington Post column Ask Michael Cohen, which is syndicated on UK-based website www.beautyandthedirt.com. So yes I'm honored. Or as the English say: I'm pretty chuffed. Thank you Michael Cohen & your fabulous team:)

Here's an exert from my interview with www.askemichaelcohen.com.
"Beauty Expert Marta Walsh Talks Kardashians, Spring Trends and Wrinkle-Free Skin.
There is something to be said about a woman who conquered New York University's STERN School of Business, worked on Wall Street and left it all behind to start a beauty blog.
Meet Marta Walsh.
Growing up in Israel, and later moving to New York City, Walsh has taken her love for everything beauty and turned it into a website that Glam.com named "One of the best blogs in the United States."
Blast from the past. I stumbled upon a vintage interview I did with the fabulous Jay Manuel from back in early 2008. I actually had the honor to speak to Mr Manuel over the phone and he's incredibly fascinating person with an uplifting energy. So here it is. In this interview Jay talks about how his passion for style began, his first break working for a famous opera singer, his own cosmetics line: Manual Override, and what a day is really like for him at a major award show.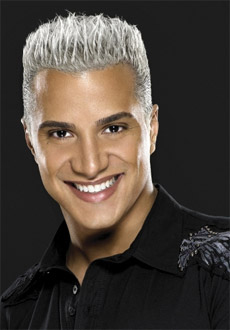 Jay Manuel
Marta Walsh: When did your fascination with style and beauty begin?
Jay Manuel: When I was quite young, Prince Charles and Lady Diana got married and I was obsessed with the train. Also, in high school when I was on a science track and studying pre-med, I was always fascinated with style. My sister and I laugh about it now, if you look at pictures of me and my room growing up, all my walls had magazine ads. I even had double-page ads from Saks Fifth Avenue. I didn't even know what Saks meant.
I'm super excited to share with you my interview with Dr Bracci of VERVE Medical Cosmetics in Midtown Manhattan, 50th street between 3rd and 2nd avenue. I visite Dr Bracci office on my trip to NYC last week and had the pleasure to meet with him. He was the nicest in person. I even got to try out some fillers (I can't help it I'm a beauty blogger after all I need to know). This time I had Radiesse. I am very happy with the service and the results. So here is my Q&A with Manhattan's darling Dr Bracci.
Dr Bracci of VERVE Medical Cosmetics
Marta Walsh: Where do you call home?
Dr Bracci: New York city.
MW: When & why did you first become interested in medicine particularly the skin?
Dr B: I first became interested in the non surgical cosmetics about 12 years ago when laser skin care treatments started to become popular – and I had a sense that people really wanted a non-surgical alternative. It is so exciting to see that we now have all of these new non- surgical tools to make people look better. I have always been interested in esthetics's and it just made sense for me to follow my passions.
I'm super excited to share with you my interview with Mathilde Thomas Founder of Caudalie. To be honest I've been trying to interview her for a long time now. I am always inspired and intrigued by people such as Mathilde and Bertrand Thomas who together created a brilliant brand and the creation happened organically like it was always meant to be. Real people creating real genuine products. Not a hype, just good products.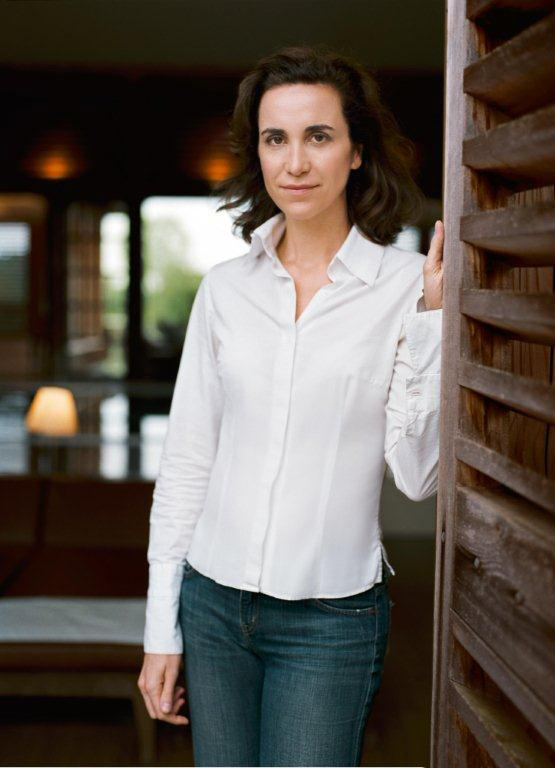 Mathilde Thomas Founder of Caudalie
It all started during the 1993 wine harvest at the Château Smith Haut Lafitte Estate, when college sweethearts Mathilde and Bertrand Thomas (who were hosting the grape harvest at Mathilde's family vineyard) had a chance encounter with a prominent scientist from the Bordeaux University of Pharmacy. When the professor noticed the young couple throwing out vats of grape seeds, he reacted as if they where throwing away pots of gold. Since its birth in 1995 Caudalie has revolutionizing the world of natural skincare. The Caudalie spas, such as: CAUDALIE VINOTHÉRAPIE SPA AT THE PLAZA, then followed. Here's a sneak peek to the real story in my interview with the genius mind behind the brand, Mathilde.
Marta Walsh: Where do you call home?
Mathilde Thomas: My heart is in Paris and that's where I will retire, but right now I'm a New Yorker! I love it here and am so happy to have the chance to be able to explore this amazing city as a local.
When I began blogging about 5 years ago now I wanted to interview Ted Gibson of the Ted Gibson Salon. For some reason it never happened. However, to my luck, years later I managed to meet Mr Ted Gibson at his hair care product launch & Vanity Fair party in New York City. Sweet destiny. Moreover, over these years during my visits to New York Fashion Week I got to know his partner, Celebrity Colorist, and co-owner of Ted Gibson Salon Jason Backe. This duo is the Rock Stars of hair styling, coloring, and hair salon business. Few weeks ago Jason and I met in Phoenix at Sanctuary Camelback Mountain Resort & Spa one of my favorite places in the world where we got to catch up on life and business. I would like to share with you my Q&A slash interview with the fabulous Mr Backe.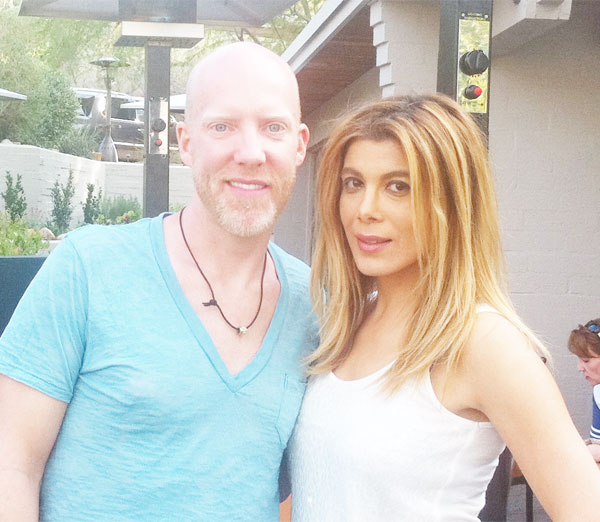 L to R: Celebrity Colorist and Ted Gibson Salon New York City Co-Owner Jason Backe with TalkingMakeup's founder & North Scottsdale REALTOR Marta Walsh at the Camelback Mountain Resort & Spa Paradise Valley Arizona
Marta Walsh: Where do you call home?
Jason Backe: I am a native Minnesotan – a good Midwestern boy – but now I call New York City home. When did your fascination with hair and hair styling begin? I have loved it my whole life, my mom recently gave me a picture of me giving my younger sister a perm when I was about 7 years old. I didn't make it a career until about 15 years ago.