All Posts Tagged With: "Celebrity Colorist"
When I began blogging about 5 years ago now I wanted to interview Ted Gibson of the Ted Gibson Salon. For some reason it never happened. However, to my luck, years later I managed to meet Mr Ted Gibson at his hair care product launch & Vanity Fair party in New York City. Sweet destiny. Moreover, over these years during my visits to New York Fashion Week I got to know his partner, Celebrity Colorist, and co-owner of Ted Gibson Salon Jason Backe. This duo is the Rock Stars of hair styling, coloring, and hair salon business. Few weeks ago Jason and I met in Phoenix at Sanctuary Camelback Mountain Resort & Spa one of my favorite places in the world where we got to catch up on life and business. I would like to share with you my Q&A slash interview with the fabulous Mr Backe.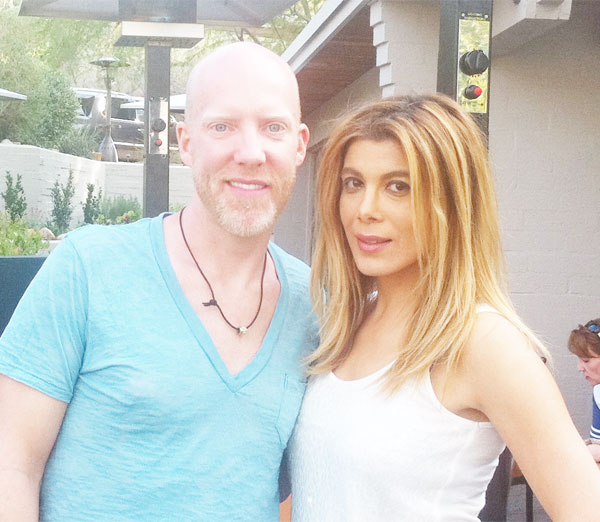 L to R: Celebrity Colorist and Ted Gibson Salon New York City Co-Owner Jason Backe with TalkingMakeup's founder & North Scottsdale REALTOR Marta Walsh at the Camelback Mountain Resort & Spa Paradise Valley Arizona
Marta Walsh: Where do you call home?
Jason Backe: I am a native Minnesotan – a good Midwestern boy – but now I call New York City home. When did your fascination with hair and hair styling begin? I have loved it my whole life, my mom recently gave me a picture of me giving my younger sister a perm when I was about 7 years old. I didn't make it a career until about 15 years ago.
Reese Witherspoon looks at the 2010 Golden Globes was one of my favorite. I loved Reese's dress, it was chic and sleek and great color. Reese's hair color was smashing! And I always love Ashley Olsen's effortless chic long layered waves and hair color. Ashely's the dress was very edgy which I didn't mind.
Did you notice that both Reese and Ashley looked blonder than ever? To achieve this ultimate Blonde Bobshell hair color Celebrity Colorist Lorri Goddard-Clark took Reese Witherspoon and Ashley Olsen's color to beyond blonde with bold platinum highlights for sexy, awards show sparkle.