All Posts Tagged With: "Hairdo"
TM & Marta Walsh has got the word that celebrity hairstylist Marcus Francis worked with Evan Rachel Wood and created her hairstyle for the Los Angeles premiere of Ides of March on Tuesday, September 27th, 2011.
Beauty Inspiration: "Evan's short hairstyle has the perfect balance of masculine and feminine. The clean silhouette of her white suit inspired me to keep the look strong yet sexy. It was the glam rock eye that added to my vision of a new take on a classic: combed out finger wave with a David Bowie twist. An effortless approach to androgynous sexy elegance."
Hair stylist Marcus Francis worked with Bryce Dallas Howard at the 2011 Cannes International Film Festival.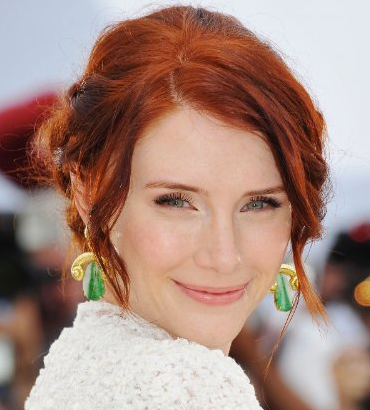 Bryce Dallas Howard's Hairstyle at the Restless Photo Call, May 13, 2011.
Inspiration:"Bryce can look very youthful and yet classic at different times. Because her blouse had such pretty lace detail, we opted for a modern and flirty twist to her look."
French Bohemian is the inspiration behind this elegant look for Uma Thurman's Los Angeles Premiere of "Ceremony" created by hairstylist David Babaii.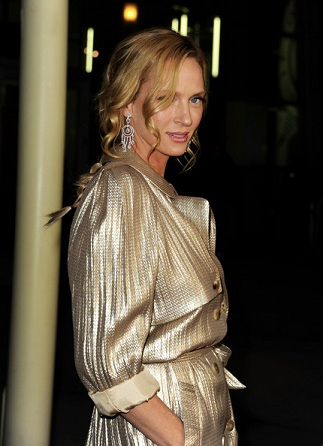 Uma Thurman hairdo at the Los Angeles Premiere of "Ceremony"
To achieve, David Babaii prepared Uma's freshly washed and conditioned hair by massaging a dime size amount of Couture Colour Pequi Oil Treatment (www.sephora.com) into her tresses from roots to ends, combing it through with a wide tooth comb for even distribution.
The buzz is all about last night's 2011 Golden Globes Awards, and we especially loved all the old-Hollywood curls we saw. Megan Fox looked stunning with her side-swept classic 'do, with the help of hairstylist Andy Lecompte and Phyto. Below is Lecompte's step-by-step to achieve Fox's winning look.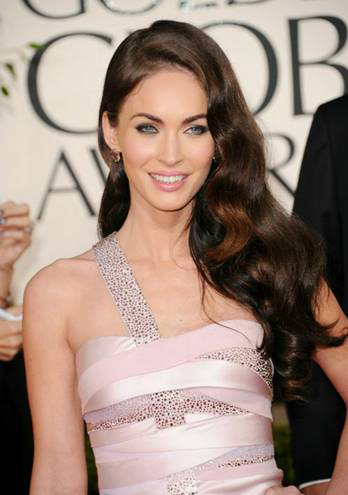 Megan Fox in an Armani Prive gown and soft old-Hollywood waves.
Hairstylist Andy Lecompte was inspired to create a classic look for Megan Fox with a glamorous vibe to complement her stunning one-strap gown.
Jane Krakowski's Hairstyle. At the Emmy Awards 2010, all eyes were on Jane Krakowski, star of NBC's 30 Rock, as she evoked '50s Hollywood glamour with a modern twist, showing off a chic textured chignon, created by celebrity stylist Creighton Bowman of Exclusive Artists Management.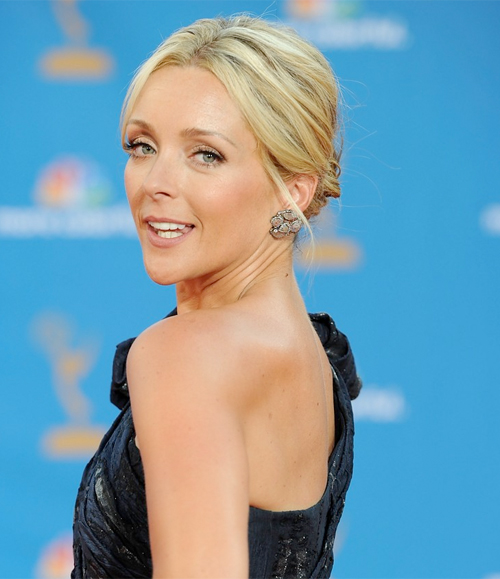 Creighton heightened the allure of a classic style with modern texture for Jane Krakowski
"My inspiration for Jane's red carpet look was all about her dress (ESCADA)—Jane likes to pay homage to Hollywood's golden era," says Creighton. "The sophisticated, one-shouldered dress called for a look with Grace Kelly's cool elegance. Adding a textured, beachy finish to Jane's hair gave a simple chignon a sexy, up-to-the-minute edge."
Here's how to get Jane Krakowski's hairdo by Creighton:
Spotted: Anne Hathaway with a new short hairdo on the set of "One Day" in Paris, France on today, August 31, 2010. I'm not sure if it's a wig to fit a character in the film or a new short hairdo for real. Whichever, do you love?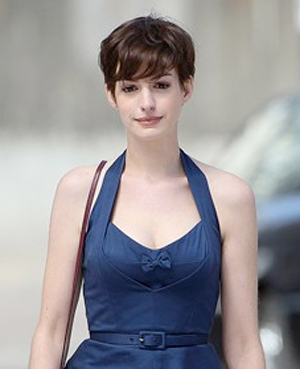 Hair Tutorial: How to get Rose Byrne's hairstyle at the 2010 Emmy Awards by Harry Josh, John Frieda International Creative Consultant. Harry prepped Rose's hair for one week before the red carpet by prescribing John Frieda's Root Awakening Health Infusing Shampoo & Conditioner ($6.49 each).
1. Luxurious Volume Bountiful Body Mousse ($6.49) was applied to Rose's wet hair and then blown out using a boar-bristle brush. The mousse helped Harry achieve high volume hair that would easily mold into the curls he was about to create—and the product gave a great texturized base, which Harry needed to create the look.
Anna Paquin's Hairdo at the 2010 Emmy Awards. Frederic Fekkai Celebrity Stylist, Renato Campora, created a soft yet glamorous style for Anna Paquin. The Hairstyle & Inspiration: A soft yet glamorous look to compliment her dress by Alexander McQueen.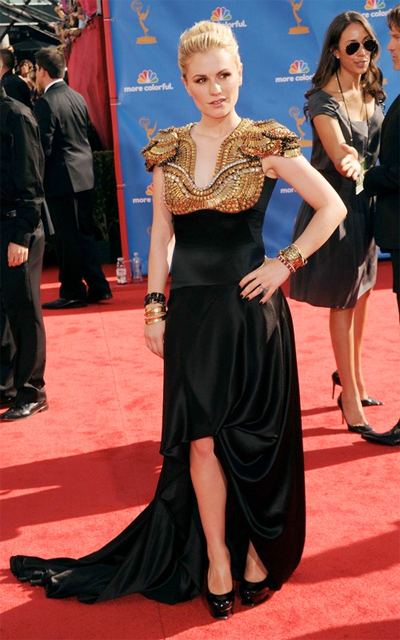 Here's how to get Anna Paquin's hairstyle at the 62nd annual Primetime Emmy Awards: Hair Tutorial
On wet hair, Renato Campora applied the Fekkai Full Blown Volume™ Styling Whip to the roots and the Fekkai Coiff™ Perfecteur Anti-Frizz Silkening Crème. Once dried, he used a ½ inch curling iron and set the hair in pin curls. After 15 minutes, Campora removed the curls and ran his fingers through the hair to loosen and create shape.
Spotted: The Hills star Kristin Cavallari with a new Farrah Fawcett hairstyle! Is this the making of Kristin Cavallari? Maybe! Do you love?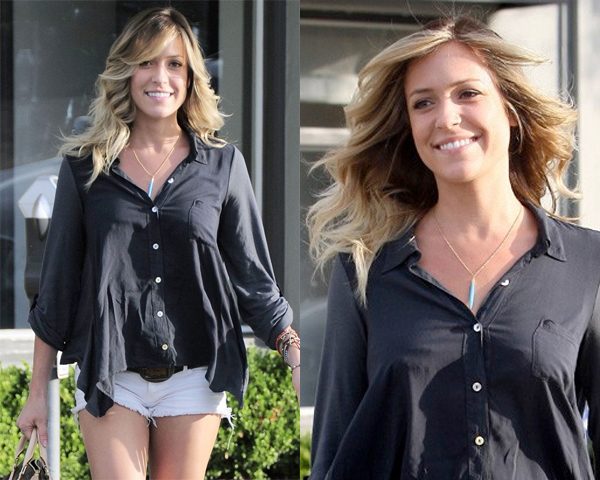 Celebrity Hair Watch. Kim Kardashian gets bangs! Kim showed up with this new hairdo to the Comcast Entertainment Group's party for the premiere of "Keeping Up With The Kardashians/The Spin Crowd" in West Hollywood, California, Thursday, August 19th, 2010. Do you love?