All Posts Tagged With: "Anne Hathaway"
Anne Hathaway wore Jouer Mineral Powder Blush in Peach Bouquet at last night's 2013 SAG Awards.  " The definition of the cheeks and cheekbones are synergistically a part of the complexion, and I always regard them as part of my base. For this look I wanted to create a tactile effect and to bring a beautiful apricot hue to the apples of the cheeks to offset the lip colour. I used Jouer Mineral powder blush in Peach Bouquet." – Makeup Artist, Kate Lee
Jouer Mineral Powder Blush in Peach Bouquet is available at Nordstrom.com for $24.
Anne Hathaway wore a long black TOM FORD taffeta cape-back dress and black TOM FORD knee high bondage boots to the Les Miserables Premiere in New York City on December 10th, 2012. Do you love?
Anne Hathaway debuted a short crop in London Sunday where she is filming a movie version of "Les Miserables." My fabulous hair colorist David Todd at the Red Door Spa Biltmore Fashion Park Phoenix says: "Personally, I think the look suits her in pictures but I prefer her with a bit more hair. The stylist did a great job of cutting it, but I think she needs a bit of length to balance out her features in real life."-Read full article in www.colorbydavid.com
Best Hair Colorist in Phoenix & Scottsdale Arizona
Needless to say David Todd is my hair colorist and he gave me the best blonde I've ever had. Fact:)
Celebrity makeup artist Hung Vanngo worked with Anne Hathaway at the Princess Grace Awards Gala at Cipriani 42nd Street on November 1st in New York City.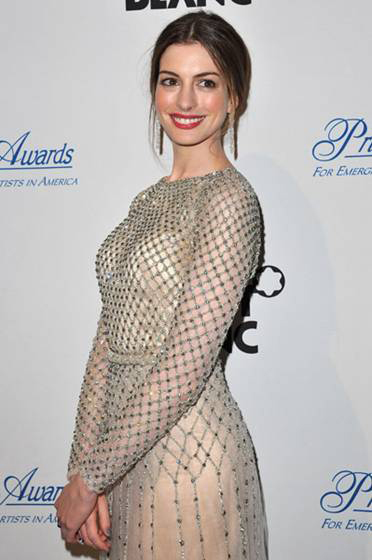 Anne Hathaway At The Princess Grace Awards Gala at Cipriani 42nd Street
BEAUTY INSPIRATION: "Anne wore a beautiful Valentino dress last night. We decided to keep the hair and makeup simple but have somewhat of a 'fairy-tale princess' feeling with a modern twist. Fresh, dewy, natural gorgeous skin."
Frédéric Fekkai celebrity stylist, Adir Abergel styled Anne Hathaway for her Rio Premiere last night in Los Angeles. Marta Walsh has the scoop.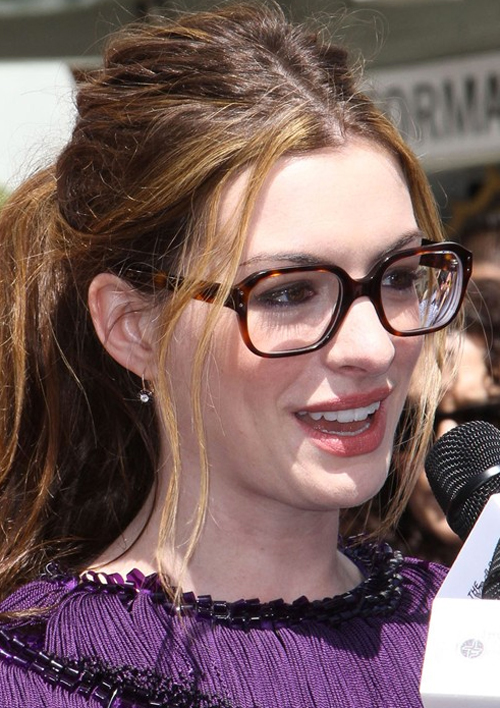 Anne Hathaway's hairstyle by Fekkai At The Rio Premiere in Los Angeles
The Hairstyle: Frederic Fekkai's Adir Abergel Creates a Piecey Ponytail For Anne Hathaway's Rio Premiere in Los Angeles. INSPIRATION: Fekkai's Abergel created a modernized 1960's hair style that was sexy and full of texture.
NARS worked with Anne Hathaway's makeup artist Molly Stern for the premiere of her film Rio in Los Angeles. Creating a look to coincide with her chic frames and purple "rock 'n roll" dress, Molly played up her eyes and kept her lips nude with the help of new Summer 2011 products Bolero Velvet Matte Lip Pencil, and Mayflower Lipstick.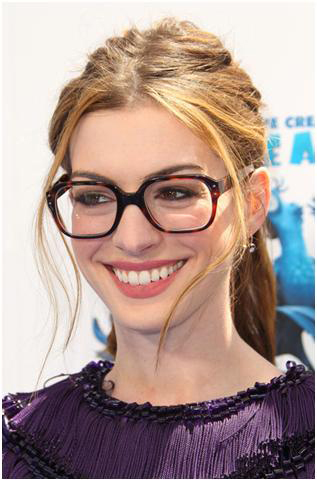 "The new Bolero Velvet Matte Lip Pencil is the perfect apricot nude, with a dash of baby pink," said Molly about Anne's lip color. "We wanted to keep it balanced, but fun and fresh. We were listening to Patti Smith while getting ready – so we incorporated a bit of a rock 'n roll edge!"
The complete list of NARS products that Molly used on Anne Hathaway:
On the Oscars 2011 Anne Hathaway – the hostess with the mostest – donned many gorgeous looks on the red carpet and on stage. One thing that stayed consistent was her nails. No matter what color her outfit, her manicure coordinated with all.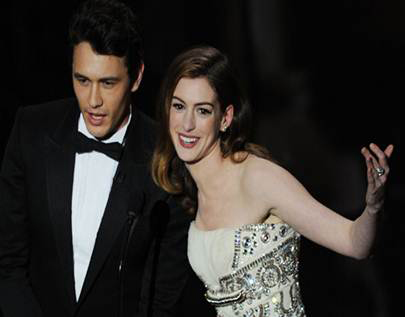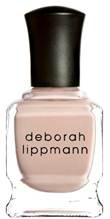 Celebrity manicurist Deborah Lippmann painted Anne's nails in her new shade called Naked, a clean bare beige hue that complemented her porcelain skin as well as all of her outfits that she wore on stage.
Fekkai Celebrity Stylists, Adir Abergel and Renato Campora, created effortless and timeless waves for Anne Hathaway and January Jones for the 2011 Golden Globe Awards.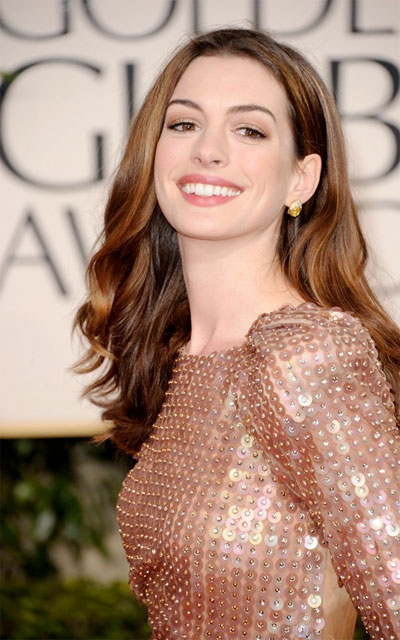 Adir Abergel for Frederic Fekkai created a refined but casual bohemian style for Best Performance by an Actress in a Motion Picture – Comedy or Musical nominee, Anne Hathaway
ADIR ABERGEL'S INSPIRATION FOR ANNE HATHAWAY: The dress was a statement on its own so Abergel wanted to create a mix between the style of curls seen in the1930's and the 1970's; a relaxed but fresh wave.
Anne Hathaway and Molly Sims both attended the New York premiere of Love & Other Drugs on Tuesday evening, November 16th, 2010. Both stars boasted fresh-faced complexions thanks to a little help from their makeup artists who used NARS Cosmetics!

Anne Hathaway & Molly Sims Wear NARS
Anne Hathaway's makeup. CHANEL Celebrity Makeup Artist Kate Lee worked with Anne Hathaway at the New York premiere of Love and Other Drugs on Tuesday, November 16th, 2010. Marta Walsh has the scoop on how to get Anne's beautiful red carpet look.
"Annie wore a gorgeous winter white gown, featuring lace and feathers,and a big bow at the neck. When I saw the dress I knew that the make up needed to be beautiful but approachable.