All Posts Tagged With: "How To"
Hair by Guido, Redken Creative Consultant
Redken Creative Consultant Guido drew inspiration from classic 70's film stars that really epitomized effortless beauty. In order to create a similar feel for Hermes, Guido used two key blowdry products before twisting the hair to one side for an elegant finish. Hairsprays were left aside so that the hair remained soft and easy.
"It was important for the hair to feel rich and luxurious for Hermes, so I used pillow proof blowdry express primer and satinwear 02 prepping blow-dry lotion to get that gorgeous blowout prior to styling. Once the hair was dry, I created a slight twist around the face and secured it with a pin behind the right ear. It was an understated style, but incredibly elegant nonetheless." -Guido, Redken Creative Consultant
Redken Products Used:
-pillow proof blowdry express primer
-satinwear 02 prepping blow-dry lotion
How To Create the Look:
Spray pillow proof blowdry express primer on damp hair
Apply satinwear 02 prepping blow-dry lotion
Blowdry hair with a round brush
Create a clean side part to the left
Twist front section and pin behind right ear
Adir Abergel styles Demi Lovato for the 2013 Teen Choice Awards.
THE LOOK: Inspired by 1980's punk, Adir created a modern half-up version of the pompadour. The structural look is accented by loose waves that give the edgy style a touch of soft femininity.
HOW TO
There are certain factors that are well known to contribute to high blood pressure and they include poor diet, obesity, sedentary lifestyle and family history. In addition, there are also several other factors, which can cause an elevated blood pressure condition.
These include stress, lifestyle and certain environmental conditions. Recognizing and altering these factors can directly affect your BP and may even negate the need for prescription drugs.
A study in the American Journal of Epidemiology, depicted the hypertensive effect of chronic alcohol consumption. Studies from the New England Journal of Medicine correlate nicotine consumption from cigarettes and smokeless tobacco with an elevation in BP. Even the daily consumption of coffee has been implicated in hypertension, as reported in the American Journal of Cardiology.
It has long been known that stress can greatly affect BP and, more importantly, how an individual handles stress. Clinical studies have proven that a reduction in stress can be achieved from mind/body medicine such as biofeedback, meditation, yoga, and relaxation exercises. These have all shown to be effective in lowering blood pressure naturally.
Other natural ways to manage hypertension naturally include exercise, diet, certain supplements and herbs. It has long been known that maintaining a normal weight will help to keep blood pressure within a normal range.
Physical activity helps with keeping the pounds off but moderate exercise, specifically aerobics, can lower blood pressure directly. In fact a 1990 study in the Journal of the American Medical Association indicated that those who engage in regular aerobic activity might not need prescription medication to control their blood pressure if it isn't too severe.
Your diet can be a very effective means of keeping your BP within a normal range. Your first steps would be to consume a diet as described in the Dietary Approaches to Stop Hypertension (DASH).
The DASH diet is rich in fiber, high in potassium, calcium, and magnesium from vegetables, fruits, legumes, whole grains, low fat dairy or dairy substitutes. Saturated fat and sodium should be avoided while total fat from monounsaturated and polyunsaturated sources should total 30% of calories.
Reducing your sodium intake also has an additional benefit. An article in the Journal of the American Medical association, showed the relationship between dietary sodium and cardiovascular disease risk in overweight and non-overweight individuals. The article concluded that high sodium consumption is associated with an increased risk of cardiovascular disease and mortality in overweight individuals.
Whether your look is dramatic or natural, here's how to apply fake lashes like a pro with M∙A∙C Senior Artist Jennifer Chen. I find it very helpful. Secret, I need this tutorial because applying false lashes was never that easy for me ha! WATCH!
Redken Creative Consultant Guido worked to create styles for two very distinct powerhouse collections at his last day of shows in Paris this week.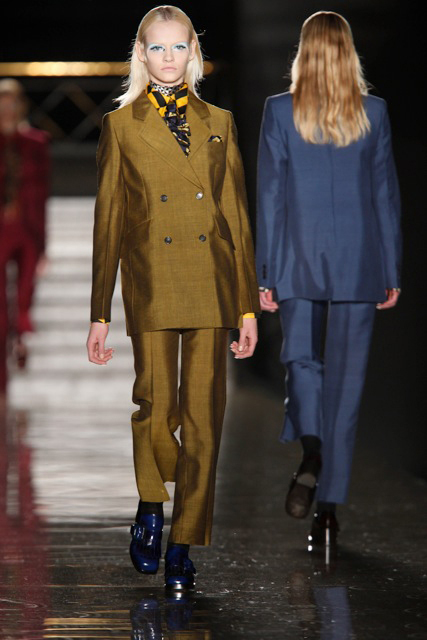 Miu Miu Fashion show Fall 2012
Nina Ricci Fashion Show Fall 2012: "The texture is very natural with a deep side part. I then tucked hair behind one ear and then behind the opposite ear and let the hair hang forward…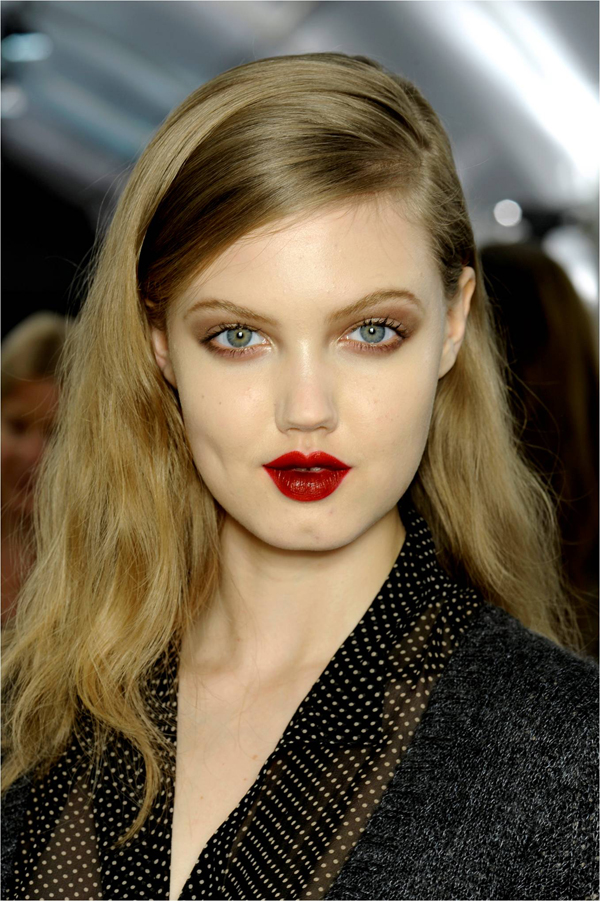 …Adding powder refresh 01 dry shampoo made a dry texture for a matte look- it's duller and natural, not shiny. The deep side part makes the look very cool- easy and pretty."–Guido, Redken Creative Consultant
How to get a deep side part hairstyle
"At Lanvin, the hair is very clean and natural with no product besides my favorite leave-in conditioner, Extreme Anti-Snap…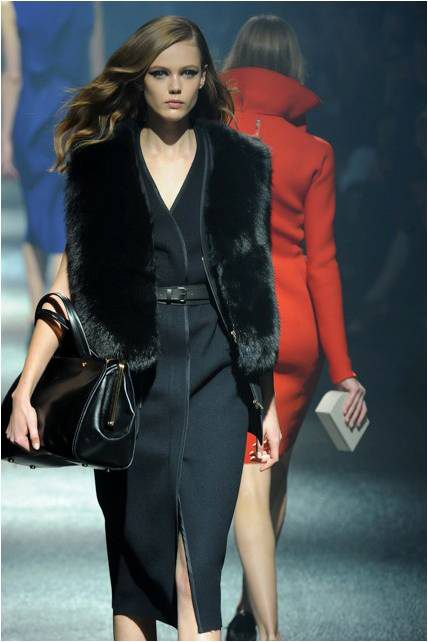 …You'll see that the clothes today are very embellished, very beautiful, very luxe. I didn't really feel like another point of view was needed. All of the parts are different – some girls have side parts and some have messy center parts. Then hair is just tucked behind their ears, it's just very easy hair."–Guido, Redken Creative Consultant
Redken Creative Consultant Guido created an androgynous, rock 'n' roll look at the Fall 2012 Jean Paul Gaultier show, Saturday March 3rd, in Paris.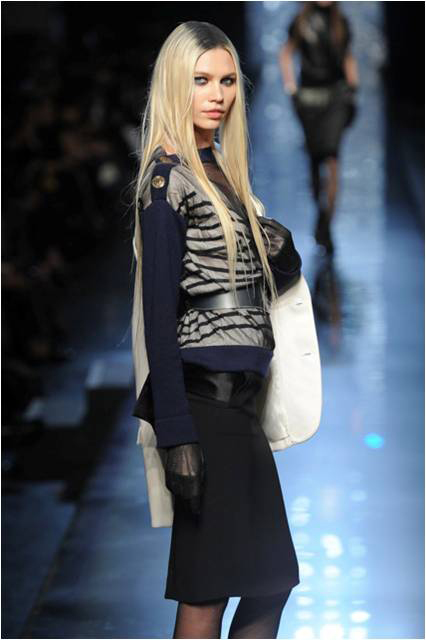 JEAN PAUL GAULTIER
The collection itself was dark and graffiti-inspired, clearly intended for the kind of girl you don't want to mess with.
Redken Creative Consultant Guido kept things simple yet sexy at the Fall 2012 Roberto Cavalli fashion show, Feburary 27th, 2012, his last show in Milan this season. He looked to create a matte, textured hairstyle that would complement the very dark makeup and exotic prints and leathers in the collection itself.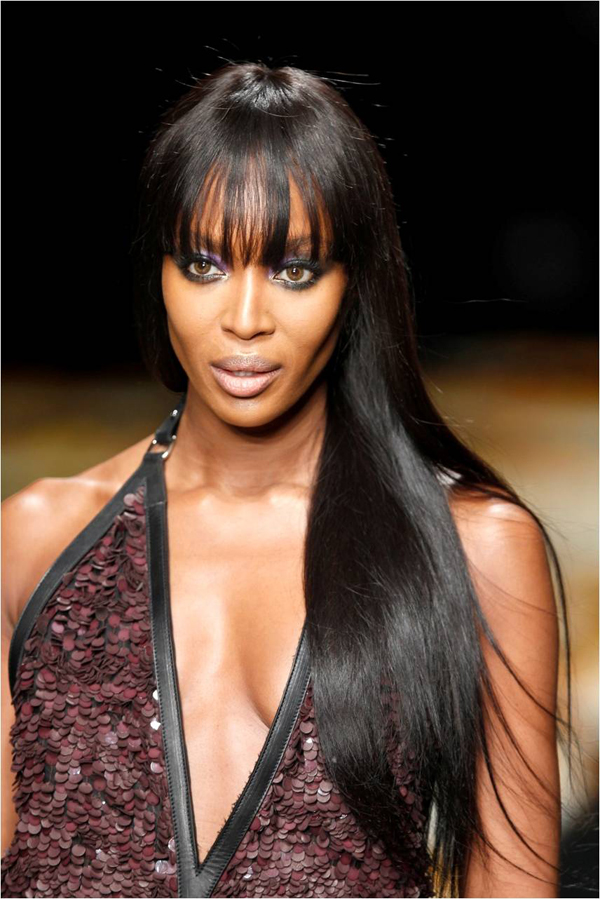 Naomi Campbell at the Roberto Cavalli Fashion Show Fall 2012
Kate Hudson looked radiant as she arrived at the 2012 Vanity Fair Oscar Party hosted by Graydon Carter at Sunset Tower with hair by celebrity stylist David Babaii. If you want to be a blonde like Kate, David recommends that your stylist uses IT&LY HAIRFASHION's Colorly 20/20 professional hair color to achieve a natural, healthy and shiny blonde.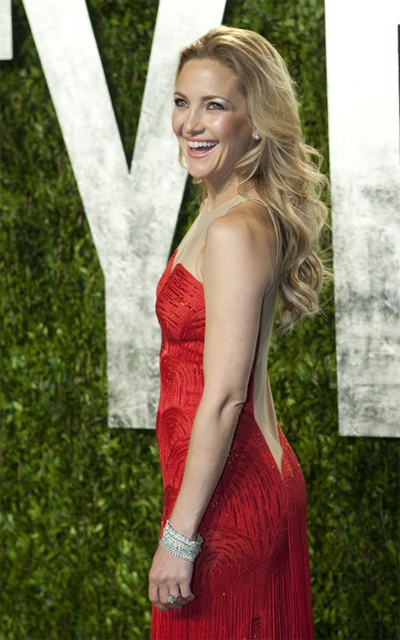 Kate Hudson Blonde Hair Oscars 2012
How To