Nina Ricci Fashion Show Fall 2012: "The texture is very natural with a deep side part. I then tucked hair behind one ear and then behind the opposite ear and let the hair hang forward…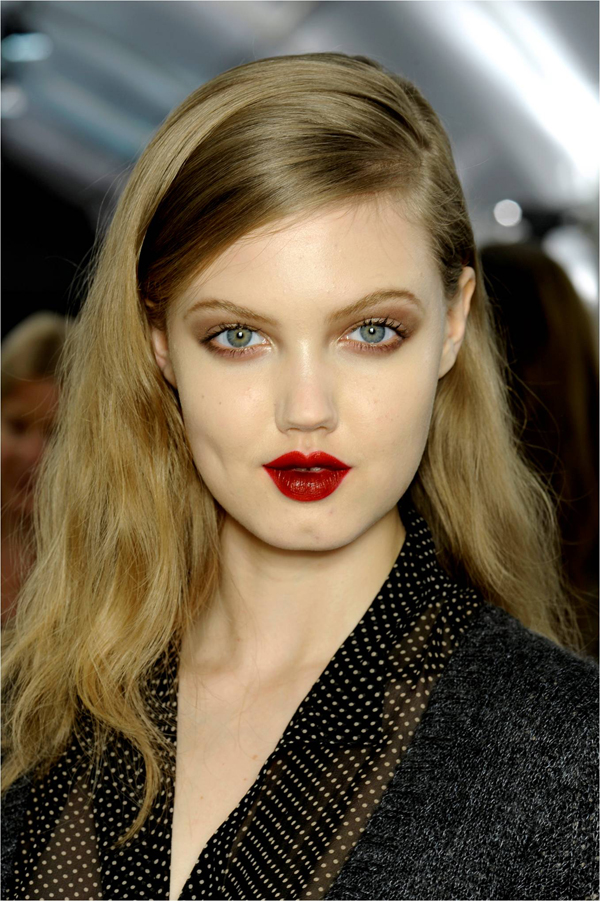 …Adding powder refresh 01 dry shampoo made a dry texture for a matte look- it's duller and natural, not shiny. The deep side part makes the look very cool- easy and pretty."–Guido, Redken Creative Consultant
How to get a deep side part hairstyle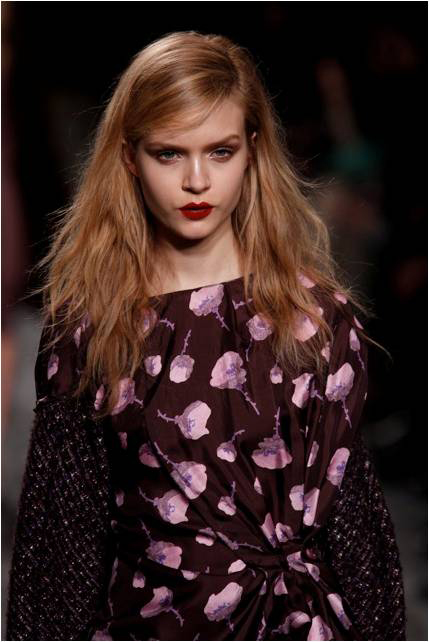 Spray Redken Nature's Rescue Radiant Sea Spray on damp hair.
Create a deep left messy side part.
Rough blow-dry hair a bit with fingers until 100% dry.
Apply Redken powder refresh 01 dry shampoo to the hair to enhance the natural texture.
To finish, tuck hair behind ear on the left side. On the right side, tuck hair behind the ear but then pull forward a 1 inch side section over the ear.