All Posts Tagged With: "Nina Ricci"
Nina Ricci Fashion Show Fall 2012: "The texture is very natural with a deep side part. I then tucked hair behind one ear and then behind the opposite ear and let the hair hang forward…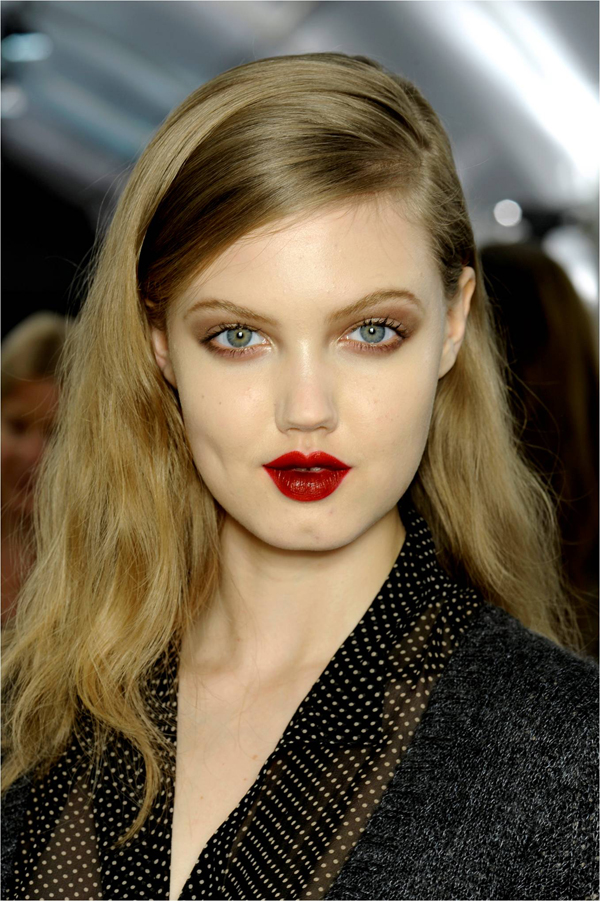 …Adding powder refresh 01 dry shampoo made a dry texture for a matte look- it's duller and natural, not shiny. The deep side part makes the look very cool- easy and pretty."–Guido, Redken Creative Consultant
How to get a deep side part hairstyle
Paris Fashion Week SS 2011. Designer: Nina Ricci. Hair by Guido for Redken. The Hairstyle: In order to complement the soft Spring/Summer collection at Nina Ricci, Guido, Redken Creative Consultant, created a low, loose knot at the nape of the neck that nods to both the Edwardian and 1970s eras – for a look that is feminine, wearable, and effortless.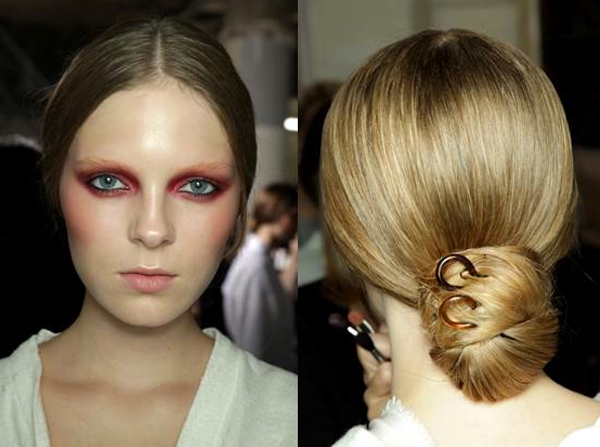 *Photos by Matt Lever for Redken
"The clothes at Nina Ricci are always very feminine so we wanted to create a soft look, something that is very wearable for a woman and that she can create on her own. " –Guido, Redken Creative Consultant
Redken products & how-to:
Nina Ricci Le Paradis de Nina ($55 for 1.7 fl oz) is just as sensual and desirable as its predecessor, Nina by Nina Ricci, this limited edition scent is a delightful fragrance which draws inspiration from the delicious aroma of French Madeleine cake, reminiscent of childhood happiness. Delicious and intoxicating, Le Paradis de Nina distils its magical essences. The fragrance is enriched with new ingredients, reminiscent of the flavor of little pleasures we believed were forgotten.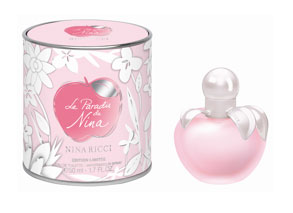 Paris Fashion Week: Rounding out Fashion Week Fall/Winter 2010, Guido, Redken Creative Consultant is backstage in Paris creating hairstyles that are both eye catching and inspirational. Find out about the inspiration and products used today in Paris at the Balenciaga and Nina Ricci shows to complement the designers' Fall/Winter 2010 collections!
BALENCIAGA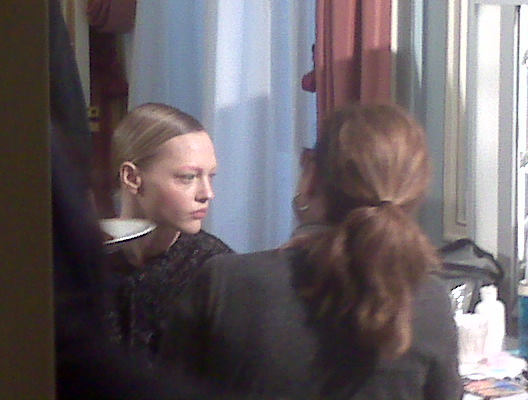 Wanting to the look to appear slightly futuristic, Guido created a sophisticated look at Balenciaga to compliment, not compete with the clothes. "Balenciaga design house is very forward thinking and great to work with, which allows me to create a vision for the hair that compliments the clothing." – Guido, Redken Creative Consultant
Products: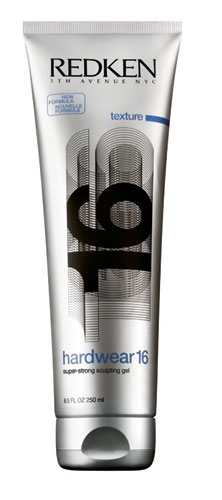 Escape to Paris with L'Air Du Temps And Nina Ricci Fragrance.
With the chill of the wind and the sting of the cold lingering this season, allow yourself to escape. Imagine a place that combines the comfort of classic tradition with the mystery and allure of temptation. Imagine the powerful femininity in Paris, and let Nina Ricci take you there.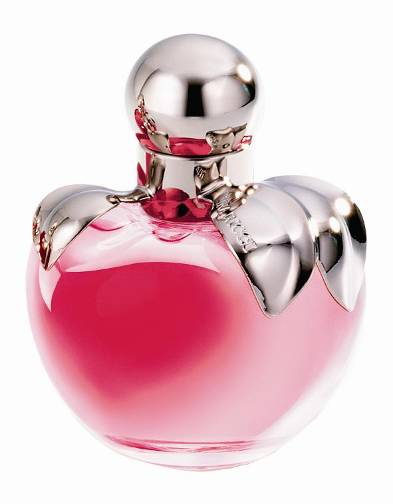 Nina Ricci has encapsulated the essence of the Parisian woman in two diverse, yet compatible fragrances. First, with L'Air du Temps. Notes of floral and spice make up the most classic of all scents from Nina Ricci. For the woman who chases love, marvels at the architecture of the Arc de Triomphe, and creates traditions by the Eiffel Tower. L'Air du Temps is for the truly timeless beauty. Nina by Nina Ricci, the more modern fragrance, caries notes of toffee, apple, and moonflower. Nina by Nina Ricci was born to compliment the woman who craves adventure, who follows the night along the The Champs-Elysees, and swears by all that is tres chic.
Nina Ricci Precious Edition Fall Limited Edition 2009: Nina introduces this winter's new object of desire, the Precious Edition jewel fragrance. This new limited edition of Nina's famous apple was crafted in metallic pink and CRYSTALLIZED– Swarovski Elements. A unique Nina Ricci limited edition created in celebration of winter 2009. Precious Edition by Nina, the jewel you were waiting for.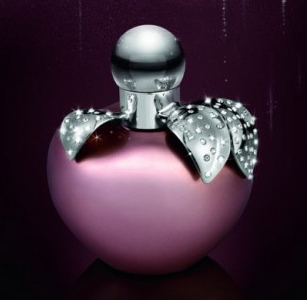 This rich and fresh fruity-floral scent will take you to paradise with the magic of fruit and the colour of a love potion. Composed with fruit essences, the fragrance opens up with the brilliant notes of Calabrian lemon and Caipirinha lime.