All Posts Tagged With: "Women"
diptyque Paris has just debuted their new (and first-ever!) e-commerce site. Now US consumers can shop the full breadth of the line right at their fingertips at www.diptyqueparis.com. They have also just launched a new Eau de Toilette, Vétyvério.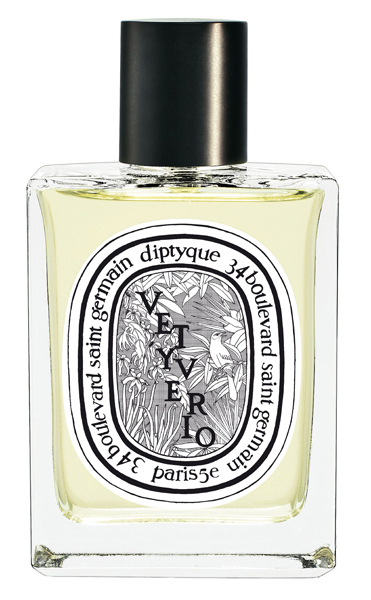 The latest addition for Summer 2010 to the very gorgeous FLOWERBOMB by Viktor & Rolf perfume family is the FLOWERBOMB Eau de Parfum Rollerball ($22 for 0.33 fl.oz/10 ml). Exclusive to Sephora. I love this travel friendly version of FLOWERBOMB. Also, it is perfect if you are new to the perfume and not ready to buy the big bottle.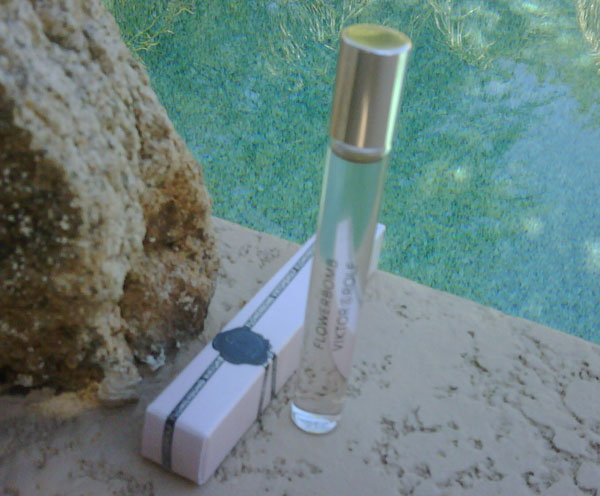 I must admit that at first I was a bit unsure if FLOWERBOMB perfume By Viktor & Rolf was the one for me, but after sometime it grew on me and I'm truly in love with it. After experimenting with many (and I mean very many) perfumes in my lifetime FLOWERBOMB By Viktor & Rolf is a total classic and on Marta Walsh's best perfume list of all time (at least 'of my time' LOL).
Victoria's Secret Beauty has another winner. Love Rocks, the newest fragrance in Victoria's Secret's Sexy Little Things collection, picked up a prestigious FiFi Award-– considered the fragrance industry's top honor, on Thursday night, June 10th, 2010, at the Downtown Armory in New York City. Love Rocks won in the Women's Private Label Direct Sell category, proving that this pretty-punk favorite really does rock.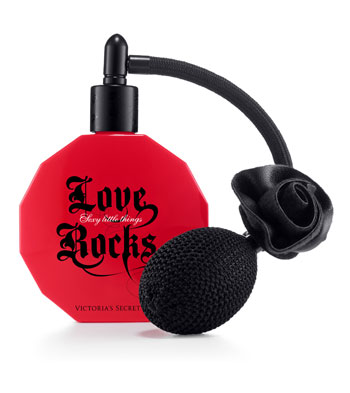 Guests at the 38th Annual Fragrance Foundation awards ceremony included Kim Kardashian, Usher, Randy Jackson, Lelee Sobieski, Tinsley Mortimer, Sophia Vergara, Michael Kors, and Allure's Linda Wells, among others.
New Perfume for Summer 2010: Loving the new EAU MEGA Viktor & Rolf MINI MEGA eau de parfum ($50 for 20 ml). Flowerbomb fans I suspect you might be 'on fire' to find out how EAU MEGA smells in comparison. Well, EAU MEGA is not as musky and it has a bit of a zesty, fresh, and fruity notes to it. But it's not that pure floral and pure fresh scent which I'm not into it, it's much more complex and rounded. For day time use perhaps. If I like a perfume, though, I wear it day and night, so as always feel free to make that decision yourself. All in all, EAU MEGA MINI MEGA is a very lovely and very wearable perfume. It ranks on my top list of best perfumes of all time. A big responsibility I know, but I just love it!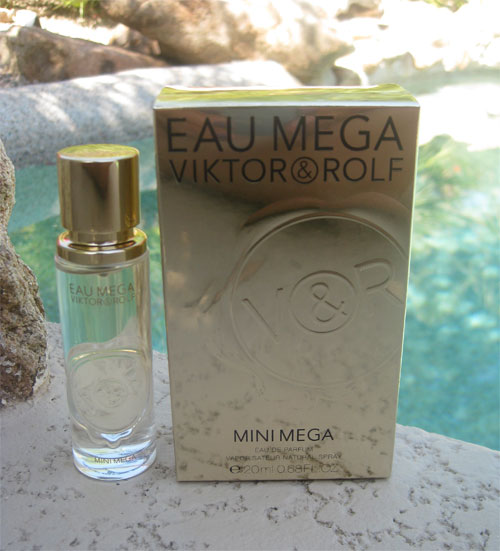 EAU MEGA Viktor & Rolf MINI MEGA Perfume. Fragrance notes: basil, sandalwood, peony, musk, aquatic notes, cedar, cashmere wood, white musk, citron, pear, jasmine, violet leaf.
EAU MEGA is back with MINI MEGA. "A new super heroine is born. Her world of beauty and glamour becomes reality, she megafies the world." Viktor & Rolf
Nina Ricci Le Paradis de Nina ($55 for 1.7 fl oz) is just as sensual and desirable as its predecessor, Nina by Nina Ricci, this limited edition scent is a delightful fragrance which draws inspiration from the delicious aroma of French Madeleine cake, reminiscent of childhood happiness. Delicious and intoxicating, Le Paradis de Nina distils its magical essences. The fragrance is enriched with new ingredients, reminiscent of the flavor of little pleasures we believed were forgotten.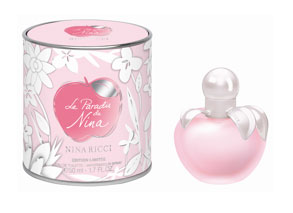 Natural Perfumes: If you are looking for natural perfumes British beauty expert Liz Earle Naturally Active Skincare has launched Botanical Essence No. 1 Eau De Parfum, their first fine fragrance.
With fragrance notes of bergamot, geranium, and lavender, this bespoke fragrance evokes the zesty and vibrant voice of this beloved botanical brand. Over 98% directly derived from natural ingredients, this sensuous essence can be worn every day and any time your spirits need a boost.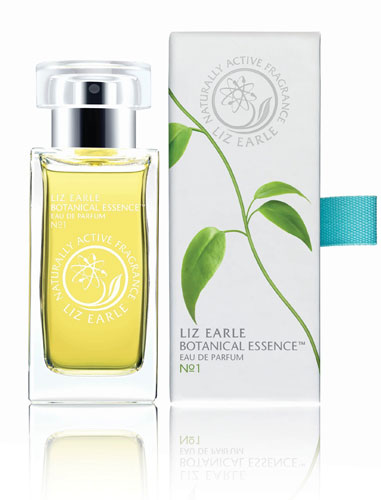 Marta Walsh says: "If you're into fresh, zesty and citrusy perfumes then you would love Botanical Essence No. 1 Eau De Parfum by Liz Earle".
The complete list of fragrance notes:
The World of Jo Malone introduces White Tie & Tiara ($120.00 US), a limited edition fragrance designed exclusively to support the Elton John AIDS Foundation. White Tie & Tiara is inspired by the beautiful 'White Scented Garden' at Sir Elton John and David Furnish's Windsor home, and is named after the White Tie and Tiara Ball, held every June in the grounds.
I'm excited to share with you my interview with Linda Pilkington of Ormonde Jayne Perfumery London. This is my second interview with Pilkington. My first interview with her was back in June 2009. With this one I feel I'm getting to know Pilkngton better.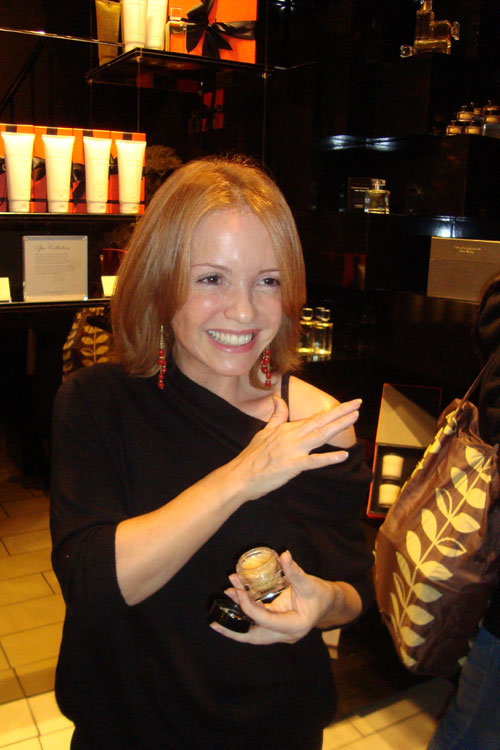 Linda Pilkngton
Photo by Nina Saville
In this interview Linda Pilkngton talks to Marta Walsh about her home in London. First memories of falling in love with fragrance. Scents she can't stand (believe it or not). The creative process behind Tiare the new perfume addition to Ormonde Jayne Perfumery London, and future plans. P.S. I was just invited to Linda Pilkngton's dream ultimate dinner party together with Emma Thomson, Goldie Hawn, and Barack Obama. I couldn't be more chuffed, as the Brit say, and feel happy just like the cat who got the cream:)
Marta Walsh: Where do you call home?
Linda Pilkngton: Home is Primrose Hill in London, a wonderful place to live and it's just 10 minutes from my studio to my left and 20 minutes to our shop in Old Bond St to the right. At the top of the hill, you can see the most impressive view of London including St Paul's Cathedral, The London Zoo & The London Eye.
I just bought Jean Paul Gaultier Ma Dame Eau De Toilette in ULTA and giving it a go. So far it smells pretty good and sexy. Fragrance notes: acidic orange, musk, cedar, grenadine and velvet rose.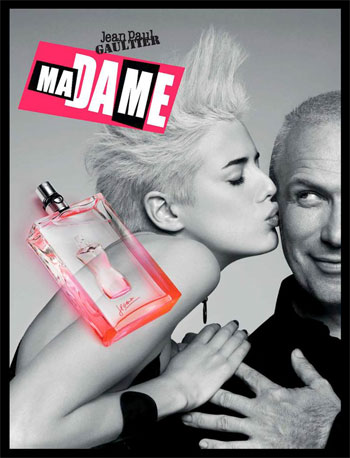 WATCH: Agyness Deyn in the Jean Paul Gaultier Ma Dame perfume ad. I love the message of the ad: the sense of freedom, to be individual and not a follower, and to not be afraid to express yourself. Marta is all about that!
Introducing a sheer edition of Stella McCartney's cult favorite fragrance.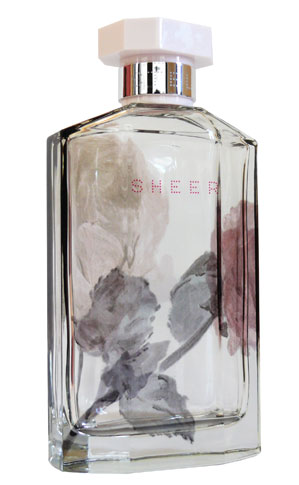 Sheer Stella Limited Edition Fragrance By Stella McCartney ($62) is an exclusive scent infused with the sheer beauty of organic rose. Each year, Stella McCartney reinvents her namesake fragrance with lush new notes, creating a limited-edition take on her iconic rose scent. In keeping with tradition, the designer introduces Sheer Stella, an organic rose version of the classic Stella fragrance developed exclusively for 2010.