All Posts Tagged With: "Linda Pilkngton"
I'm excited to share with you my interview with Linda Pilkington of Ormonde Jayne Perfumery London. This is my second interview with Pilkington. My first interview with her was back in June 2009. With this one I feel I'm getting to know Pilkngton better.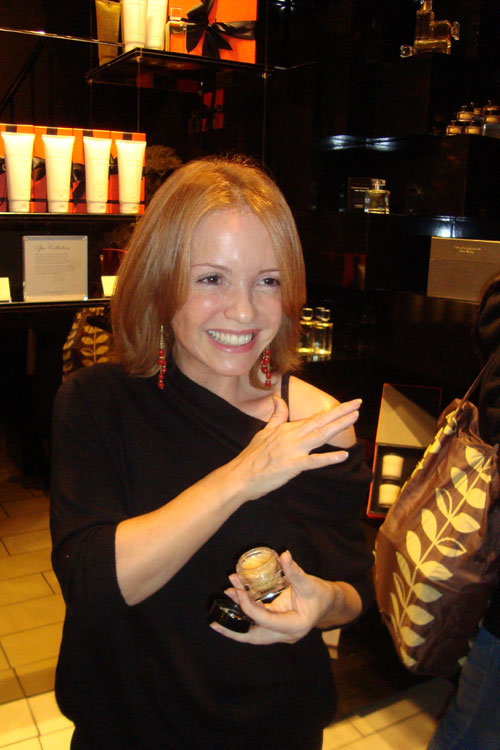 Linda Pilkngton
Photo by Nina Saville
In this interview Linda Pilkngton talks to Marta Walsh about her home in London. First memories of falling in love with fragrance. Scents she can't stand (believe it or not). The creative process behind Tiare the new perfume addition to Ormonde Jayne Perfumery London, and future plans. P.S. I was just invited to Linda Pilkngton's dream ultimate dinner party together with Emma Thomson, Goldie Hawn, and Barack Obama. I couldn't be more chuffed, as the Brit say, and feel happy just like the cat who got the cream:)
Marta Walsh: Where do you call home?
Linda Pilkngton: Home is Primrose Hill in London, a wonderful place to live and it's just 10 minutes from my studio to my left and 20 minutes to our shop in Old Bond St to the right. At the top of the hill, you can see the most impressive view of London including St Paul's Cathedral, The London Zoo & The London Eye.