Featured
Nothing means more Hollywood and mystic to me than stars from my childhood. I remember watching the International hit TV series Dallas way back when I was growing up in Israel and dreaming about America and of course glamour. This is why I'm super excited to share with you my interview with beautiful Victoria Principal. Victoria is not only famous for her acting but also is a very successful business woman creating Principal Secret  skincare line which is still going strong since it's birth in 1989.
Marta Walsh Interviews Victoria Principal
In this interviewVictoria Principal talks to Marta Walsh about…
Hello lovlies:) I'm super excited to share with you today my interview with Hollywood actress and star of an American dramatic television series Mad Men Christina Hendricks. Last month Christina Hendricks kicked off the LATTISSE Wishes Challenge. About the same time I was given the chance to interview Miss Hendricks about LATTISSE, her role in Mad Men, beauty, inspirations, and future plans.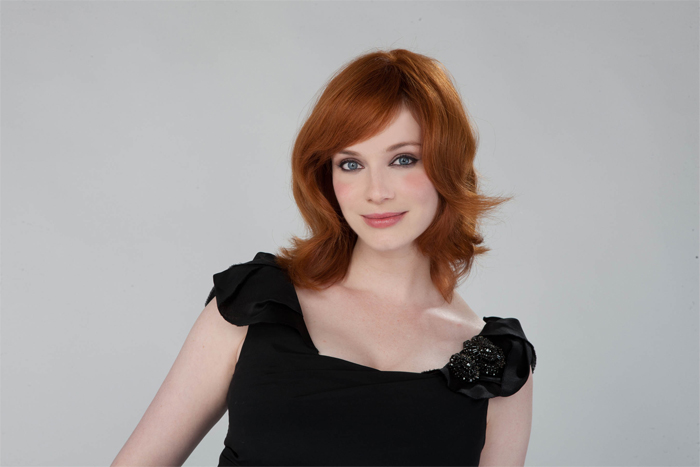 Christina Hendricks Interviews With Marta Walsh
Marta Walsh: Where do you call home?
Christina Hendricks: Home is in Los Angeles, where I live with my husband.
Jillian Dempsey seems to have the best job in the world. She is a top Celebrity Makeup Artist and AVON's Global Creative Color Director a position she took since 2006. She is married to actor Patrick Dempsey so the mystique about Jillian for me is major. I feel she adds greatly to AVON's makeup collections bringing to us beautiful makeup inspired by her work with Hollywood celebrities and fashion. Yesterday I was given an amazing chance to get to ask Mrs Demspsey some questions about the latest from Jillian Dempsey for AVON makeup line and AVON's Spring/Summer 2011 makeup and AVON's Bridal makeup looks. BTW Did you know lipstick is the best seller product at AVON and AVON just turned 125 years and their moto is all about INNOVATION.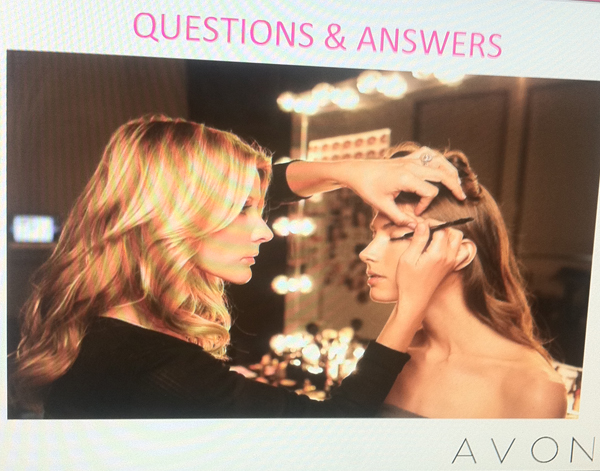 L to R: Jillian Dempsey with model
Marta Walsh: As Avon Global Creative Color Director how do you go about deciding which products are worth creating or re-creating for example the NEW Jillian Dempsey For AVON professional corrector palette and Jillian Dempsey For AVON professional eye smokifier?
Jillian Dempsey: It's a combination of understanding the latest technologies, what women want, and my experience as a Makeup Artist. This how we come out with the latest and greatest products for AVON.
I'm super excited that my interview with Michael Cohen was published in his popular fashion, beauty, and celebrity website www.askmichaelcohen.com. You might know Mr Cohen from staring in Bravo's Miami Social and his stints on TV for CNN's Showbiz Tonight, or his editorial work for People and In Touch Weekly. Today, you're more likely to hear from Michael as a member of Us Weekly's Fashion Police, or via his Huffington Post column Ask Michael Cohen, which is syndicated on UK-based website www.beautyandthedirt.com. So yes I'm honored. Or as the English say: I'm pretty chuffed. Thank you Michael Cohen & your fabulous team:)

Here's an exert from my interview with www.askemichaelcohen.com.
"Beauty Expert Marta Walsh Talks Kardashians, Spring Trends and Wrinkle-Free Skin.
There is something to be said about a woman who conquered New York University's STERN School of Business, worked on Wall Street and left it all behind to start a beauty blog.
Meet Marta Walsh.
Growing up in Israel, and later moving to New York City, Walsh has taken her love for everything beauty and turned it into a website that Glam.com named "One of the best blogs in the United States."
Last Thursday, April 21st, 2011, I was invited to drybar VIP opening party at Scottsdale Quarter in Scottsdale Arizona. Now, there was a lot of hoopla going on about a 'possible appearance' at that same venue of the rumored Bravo's NEW Real Housewives of Scottsdale. But, sorry Scottsdale, I was the only Scottsdale Housewives there, and no, I'm not married to a former Phoenix Athlete. Yes, and no video cameras either.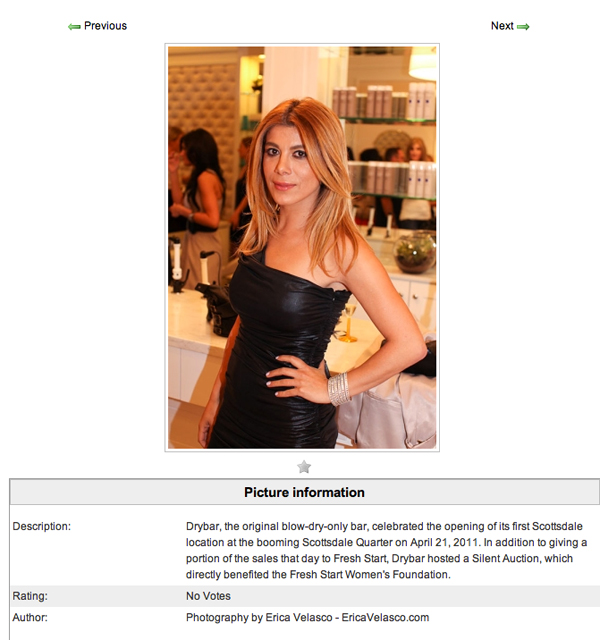 Marta Walsh at drybar VIP opening part via Arizona Foothills Magazine
Nonetheless, I had an amazing time at the drybar VIP party which was well done & organized. Fancy & yummy appetizers & h'orderves like chilled gazpacho shooters and Champagne were served. And I didn't refuse to be photographed for Arizona Foothills Magazine. Why not. I was dressed up with my black BEBE dress and was ready to show off:)
I'm super impressed with the NEW Neutrogena Rapid Wrinkle Repair anti-aging skincare collection which was launched in March 2011. The difference is in its Accelerated Retinol SA which is formulated with Stabilized Retinol and glucose complex that help minimize the irritation often caused by other Retinol products to make it possible/comfortable to use daily. According to Neutrogena the NEW Neutrogena Rapid Wrinkle Repair skincare collection has been clinically proven to improve overall skin texture in one week and help diminish the look of deep wrinkles after four weeks. Other ingredients include Hyluronic Acid.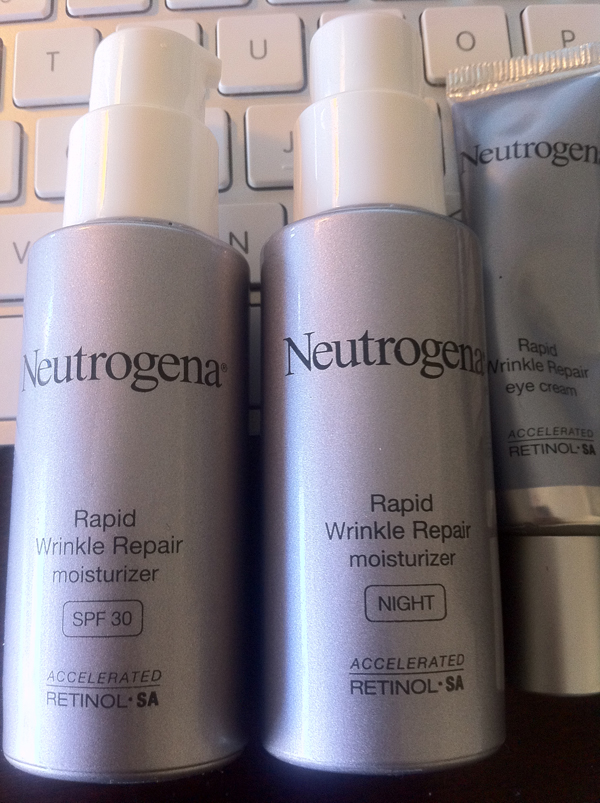 I've tried Neutrogena Rapid Wrinkle Repair (I love it & I will continue to use) and aside from its skicare benefits described above I noticed that the collection which includs: Neutrogena Rapid Wrinkle Repair Moisturizer SPF 30, eye cream, and moisturizer NIGHT, are all very hydrating, have a clean scent, and easily absorbed.
When I began blogging about 5 years ago now I wanted to interview Ted Gibson of the Ted Gibson Salon. For some reason it never happened. However, to my luck, years later I managed to meet Mr Ted Gibson at his hair care product launch & Vanity Fair party in New York City. Sweet destiny. Moreover, over these years during my visits to New York Fashion Week I got to know his partner, Celebrity Colorist, and co-owner of Ted Gibson Salon Jason Backe. This duo is the Rock Stars of hair styling, coloring, and hair salon business. Few weeks ago Jason and I met in Phoenix at Sanctuary Camelback Mountain Resort & Spa one of my favorite places in the world where we got to catch up on life and business. I would like to share with you my Q&A slash interview with the fabulous Mr Backe.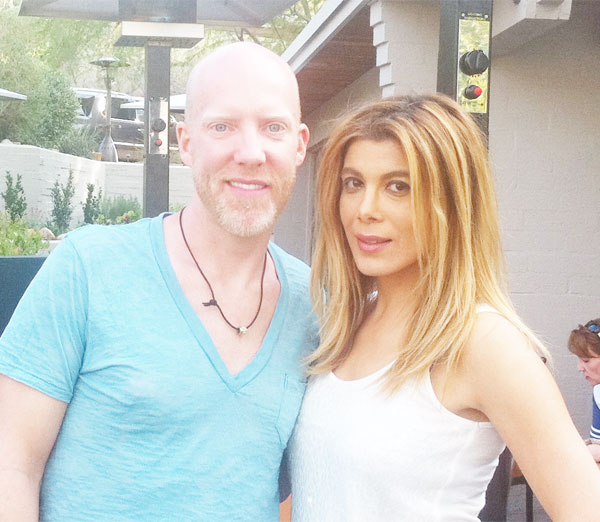 L to R: Celebrity Colorist and Ted Gibson Salon New York City Co-Owner Jason Backe with TalkingMakeup's founder & North Scottsdale REALTOR Marta Walsh at the Camelback Mountain Resort & Spa Paradise Valley Arizona
Marta Walsh: Where do you call home?
Jason Backe: I am a native Minnesotan – a good Midwestern boy – but now I call New York City home. When did your fascination with hair and hair styling begin? I have loved it my whole life, my mom recently gave me a picture of me giving my younger sister a perm when I was about 7 years old. I didn't make it a career until about 15 years ago.
I'm super excited to share with you my interview with Sports Illustrated Swim and Victoria's Secret model, Jessica Pérez. Jessica is one of eight young models competing in the international Sports Illustrated 2011 Model Search and has been in the lead with more than double the votes until today. The winner is guaranteed a spot in the 2012 swimsuit edition! Jessica is from Costa Rica, and has lived in Ecuador and Honduras, before moving to the US. Jessica comes across as a very smart young lady with an incredible sense of humor and passion for life. Add all these to her stunning looks makes a perfect receipt for a rising star.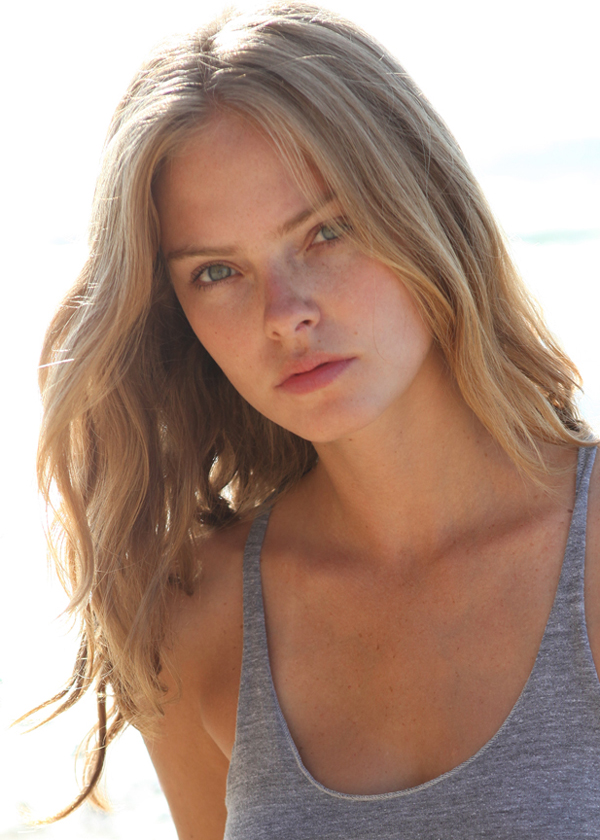 Sports Illustrated Swim and Victoria's Secret model, Jessica Pérez
Marta Walsh: Where do you call home?
Jessica Pérez: Hmm… that's always a tough question for me because my parents live in Ecuador so that's where the house that I call 'home' is, but I feel that Costa Rica as a country is my 'home.' I also feel New York is home since this is where I have my apartment.
I'm excited to share with you my interview with Supermodel Michelle Alves. Known as "The Body", nickname she shares with fellow models Elle McPherson and Gisele Bündchen, Michelle Alves could also be called the ultimate "Cover Girl" just as well. With over 100 magazine covers to her credit over the course of her career, including titles such as Vogue, Elle, L'Officiel, French, Marie Claire, Esquire and Bazaar of all four corners of the world and editorials for the best fashion magazines of the industry, like I-D, Numéro, 10, POP, Flair, V, V Man and W; Michelle has become a true fashion chame- leon.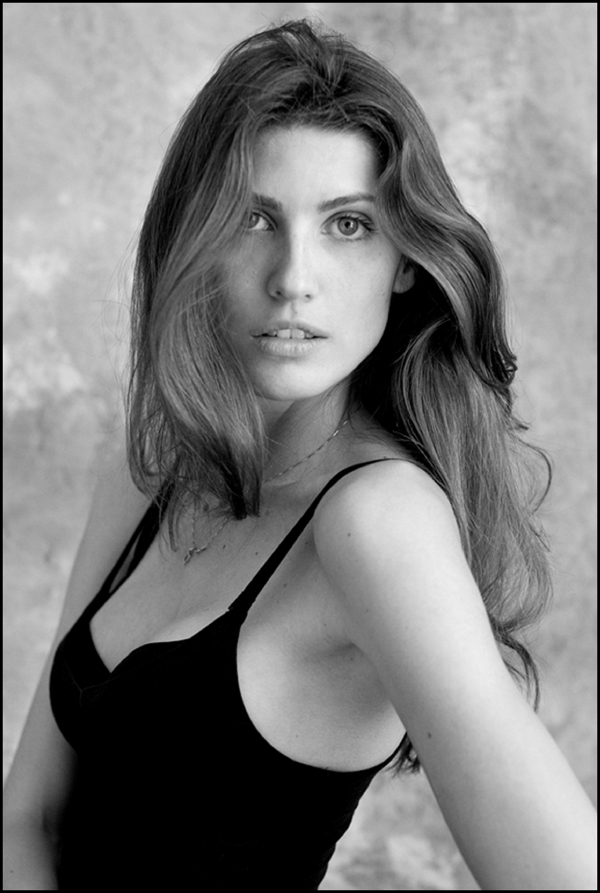 Michelle Alves
Marta Walsh: Where do you call home?
Michelle Alves: Los Angeles, CA .
MW: How did you get into modeling?
MA: I was extremely shy when I was younger, but my parents entered me in a contest. I won!
I'm super excited to interview for the second time the ever so gorgeous supermodel and business woman Molly Sims. My first interview with Molly was in April 2010. Molly is the creator of an exquisite jewelery collection called  Grayce by Molly Sims which consists of timeless classic jewelry pieces without breaking the bank. Just in time for the holiday season I interviewed Molly Sims and picked her brains on what's hot when it comes to jewelry, her most memorable holiday childhood memories, makeup bag, super modeling, the Grayce for Molly Sims Holiday 2010 Collection, and future plans. BTW-there will be a 3 day Christmas sale on Molly Sims 's jewelry holiday collection from December 14th -16th, 2010, don't miss it loves:)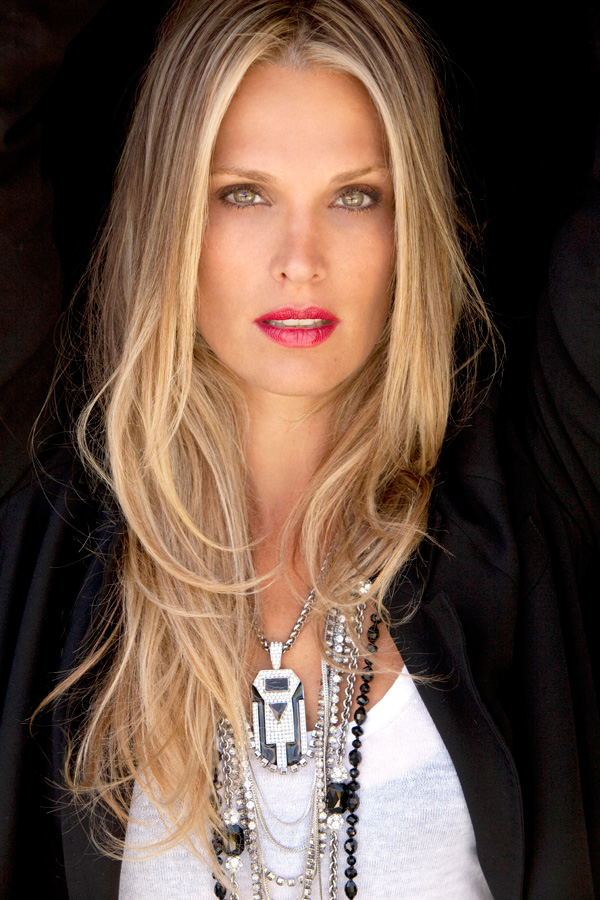 Molly Sims supermodel and founder of Grayce By Milly Sims jewelry line
Marta Walsh: Are you planning to be home for the holidays?
Molly Sims: I will be in Miami with my family. My brother had a baby so we decided to have Christmas there every year until I have children of my own.