All Posts Tagged With: "Modeling"
I'm super excited to share with you my interview with Sports Illustrated Swim and Victoria's Secret model, Jessica Pérez. Jessica is one of eight young models competing in the international Sports Illustrated 2011 Model Search and has been in the lead with more than double the votes until today. The winner is guaranteed a spot in the 2012 swimsuit edition! Jessica is from Costa Rica, and has lived in Ecuador and Honduras, before moving to the US. Jessica comes across as a very smart young lady with an incredible sense of humor and passion for life. Add all these to her stunning looks makes a perfect receipt for a rising star.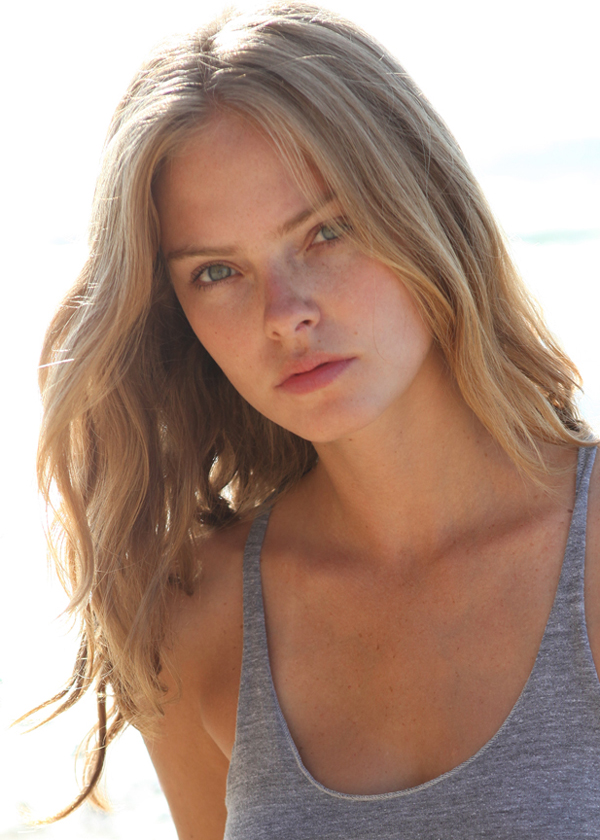 Sports Illustrated Swim and Victoria's Secret model, Jessica Pérez
Marta Walsh: Where do you call home?
Jessica Pérez: Hmm… that's always a tough question for me because my parents live in Ecuador so that's where the house that I call 'home' is, but I feel that Costa Rica as a country is my 'home.' I also feel New York is home since this is where I have my apartment.
I'm super excited to interview for the second time the ever so gorgeous supermodel and business woman Molly Sims. My first interview with Molly was in April 2010. Molly is the creator of an exquisite jewelery collection called  Grayce by Molly Sims which consists of timeless classic jewelry pieces without breaking the bank. Just in time for the holiday season I interviewed Molly Sims and picked her brains on what's hot when it comes to jewelry, her most memorable holiday childhood memories, makeup bag, super modeling, the Grayce for Molly Sims Holiday 2010 Collection, and future plans. BTW-there will be a 3 day Christmas sale on Molly Sims 's jewelry holiday collection from December 14th -16th, 2010, don't miss it loves:)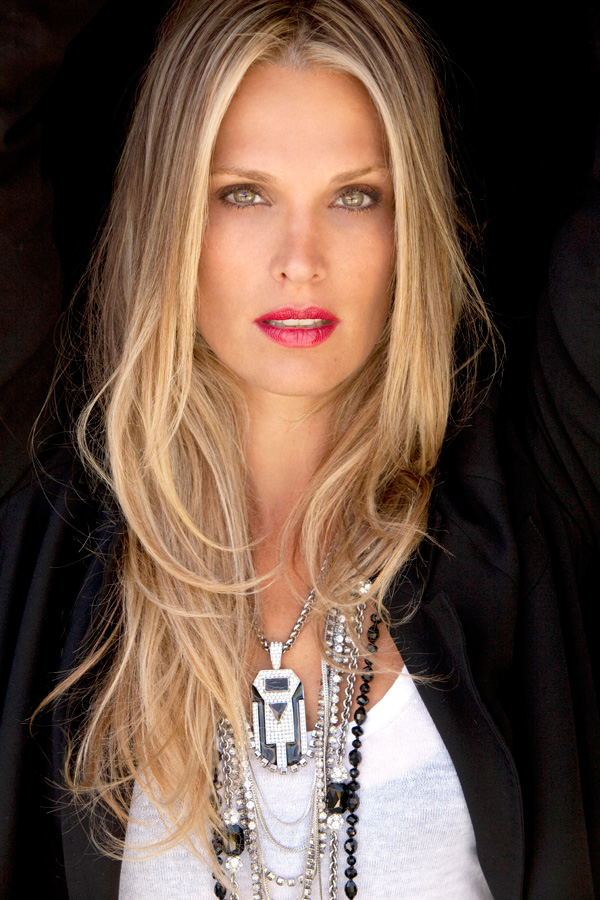 Molly Sims supermodel and founder of Grayce By Milly Sims jewelry line
Marta Walsh: Are you planning to be home for the holidays?
Molly Sims: I will be in Miami with my family. My brother had a baby so we decided to have Christmas there every year until I have children of my own.
Anyone interested in the modeling world and fashion should watch This Model Life documentary series, first aired on channel 4 in the UK back in 2003. The documentary follows several models amongst them Erin O'Connor who at age 24 was already a fashion world icon, as she travels to Paris for the prestigious couture fittings and rehearsals.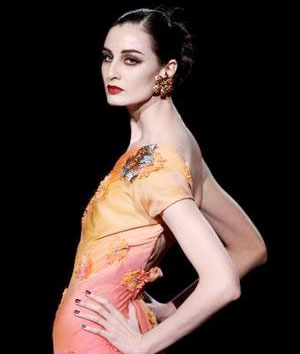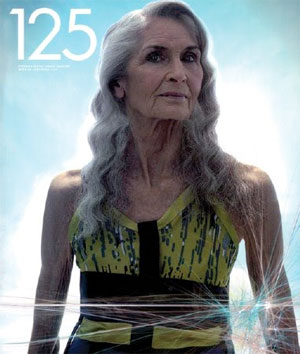 L TO R: Erin O'Connor and Daphene Selfe
Standing 6″5 in heels, Erin has been described as a 'freak of nature' but to designers like Jean Paul Gaultier and Valentino she is the ultimate muse. Daphene Selfe who at age 70 at the time was probably the oldest fashion model in the world. See loves, put any beauty and age-ism rules you might have in the garbage and open your mind to a world of possibilities. You will feel liberated. Other models featured in This Model Life include: Ruth Crilly and Anna Donne. The show is timeless and depicts a very realistic view of what's it like to be a model and survive the ever evolving fashion world.
Aéropostale is celebrating real, everyday teens across the country with the launch of their Real Teens 2010 contest. Seeking new faces for their fall ad campaign, teenagers (you) are encouraged to tell their story on www.RealTeens2010.com and share what it means to you to be a real teen living in today's world for the chance to win.
The top 87 finalists (based on peer voting) will be judged by a panel of industry celebrities to find the 8 Real Teens winners who will each receive a $5,000 college scholarship and the chance to be featured in Aéropostale's Fall 2010 marketing campaign. Judges include Ann Shoket, Editor in Chief of Seventeen and former judge on "America's Next Top Model"; Taylor Gildersleeve, Actress "Haute and Bothered 2"; and many more!
For more information, head over to RealTeens2010.com.
I'm so excited to share with you my interview with one of the greatest supermodels of all time, Carol Alt. Any of you remember Carol featured on the cover of the Sports Illustrated Swimsuit Issue in 1982? I was too young to remember but I do know I really loved her at NBC's 2008 The Celebrity Apprentice, with Donald Trump. On that show, Carol came across as not only a very beautiful woman but also very smart one. A type of woman I look up to.  Carol is all about raw food and has a great book about the raw food lifestyle called: the Raw 50 (with David Roth forwarded by Nicholas J. Gonzalez, M.D.) I'm also very excited to let you know about Carol's skincare line called: RAW Essentials.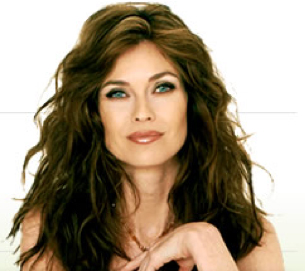 If you are into green and clean skincare products you might want to learn more about Carol's skincare line. I personally love the RAW Essentials Raw-finish Rigorous Face Scrub, RAW Eeentials Raw-juvenate Eye Recoup, and RAW VITA Eye Serum (image below).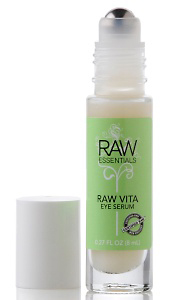 In this interview Carol Alt talks about how did it all begin for her in the modeling world and some of her most memorable moments of her career. What led her create RAW Essentials and what makes it different than the rest. Gives advice to anyone interested in a RAW lifestyle and RAW food diet. Reveals what's in her makeup bag. Gives word of wisdom to aspiring supermodels. And future plans.
Marta Walsh: Your career as a supermodel and actress is undeniably impressive. How did it all begin? What were some of your most memorable moments of your career?
Carol Alt: Oddly, my career kicked off right after a breakup with a boyfriend at the time! I was spotted waiting tables during my freshman year at Hofstra University, where I was enrolled in Army ROTC. The modeling opportunity was the perfect excuse to get off of Long Island and embark on an adventure.
I recently interviewed IMAN for Beauty Interviews about her new Global Chic Collection which is sold exclusively on HSN. I couldn't resist and ask her advice to young girls who are aspiring models.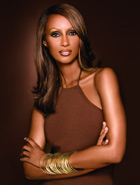 And this is IMAN's advice: "First finish school and then have a plan and strategy if modeling doesn't work out; not all beautiful girls can become models".