All Posts Tagged With: "Makeup Bag"
Spring is officially here! It's exciting to finally see more sunshine, and to, of course, look good. So here is a sample of what's in my beauty bag to help me feel good.
For my skin, and especially the skin on my face, I love Simple Skincare products. I don't believe you need to use fancy or expensive skincare products to keep your skin in shape and looking amazing. I like to wash my face with Simple Moisturizing Facial Wash in the shower or to help remove makeup and dirt. It feels very creamy, yet light, refreshing and super gentle to my skin. I also love the Simple Eye Make-Up Remover Pads. This one is a must-have. Just wipe and go. I seriously can't function without these. Both products are fragrance free, which is a god sent, ha. Don't like perfumes on my skin.
For my hair I've discovered U Luxury, aka United Luxury Shampoo & Conditioner – a UK brand. It smells light and very moisturizing without weighing my hair down.
Lancôme teamed up with CFDA award-winning designer Sophie Theallet for an exclusive gift with purchase at Saks Fifth Avenue. The French-born, Brooklyn-based designer, who is known for her feminine-with-ease designs and superior craftsmanship, created the ultimate makeup bag for all beauty lovers.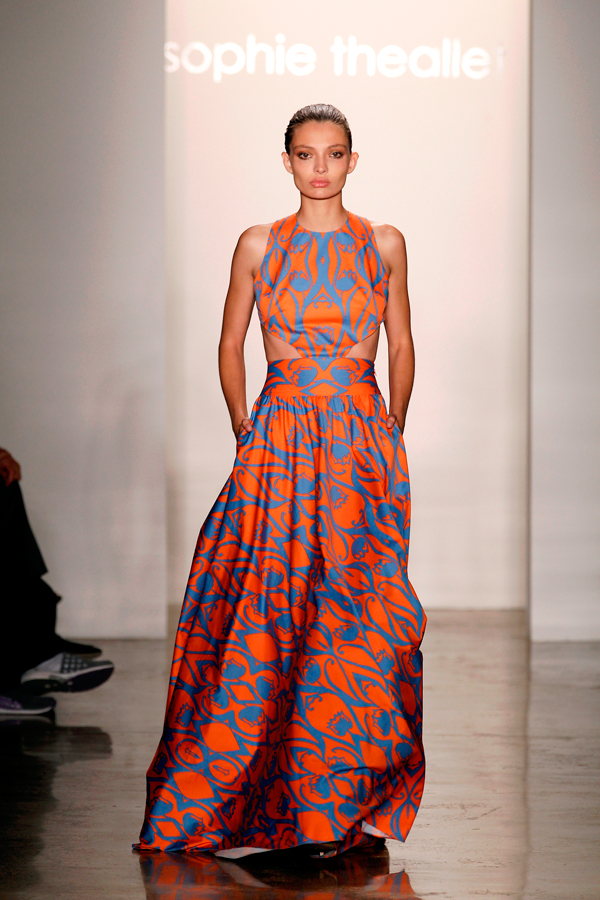 Looks from Sophie Theallet's Spring/Summer 2012 Collection
In Marta Walsh's makeup bag. How cool is the MAC Wonder Woman makeup bag?!! Ha:) Inside & out.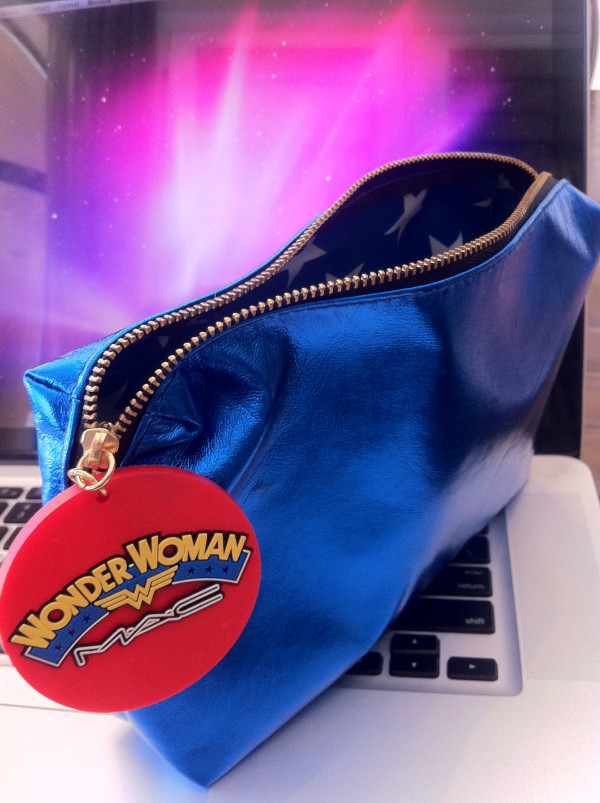 MAC Wonder Woman Makeup Bag
..and inside Marta Walsh's makeup bag…
I'm super excited to interview for the second time the ever so gorgeous supermodel and business woman Molly Sims. My first interview with Molly was in April 2010. Molly is the creator of an exquisite jewelery collection called  Grayce by Molly Sims which consists of timeless classic jewelry pieces without breaking the bank. Just in time for the holiday season I interviewed Molly Sims and picked her brains on what's hot when it comes to jewelry, her most memorable holiday childhood memories, makeup bag, super modeling, the Grayce for Molly Sims Holiday 2010 Collection, and future plans. BTW-there will be a 3 day Christmas sale on Molly Sims 's jewelry holiday collection from December 14th -16th, 2010, don't miss it loves:)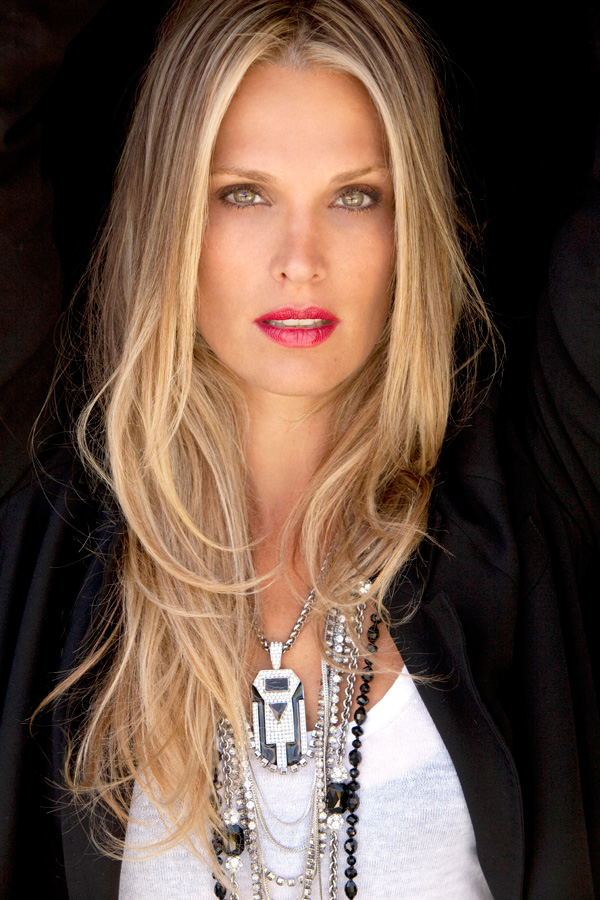 Molly Sims supermodel and founder of Grayce By Milly Sims jewelry line
Marta Walsh: Are you planning to be home for the holidays?
Molly Sims: I will be in Miami with my family. My brother had a baby so we decided to have Christmas there every year until I have children of my own.
NEW Hot Makeup: Lipgloss. MAC Viva Glam Lipglass in Viva Glam Gaga and Cyndi.

L to R: MAC Viva Glam Lipglass GAGA light blue pink and MAC Viva Glam Lipglass CYNDI mid-tone dirty coral. PREMIERING FALL 2010 FOR SIX MONTHS ONLY! ($14.50 U.S./$17.50 CDN)
Makeup Bag: What's hot! These Harajuku Lovers makeup bags!! Harajuku Lovers Sunshine Cuties Solid Clutch and Harajuku Lovers Makeup Girls Clear Clutch. Marta Walsh LOVE.
Harajuku Lovers Sunshine Cuties Solid Clutch ($20) from the Harajuku Lovers Sunshine Cuties Bag Collection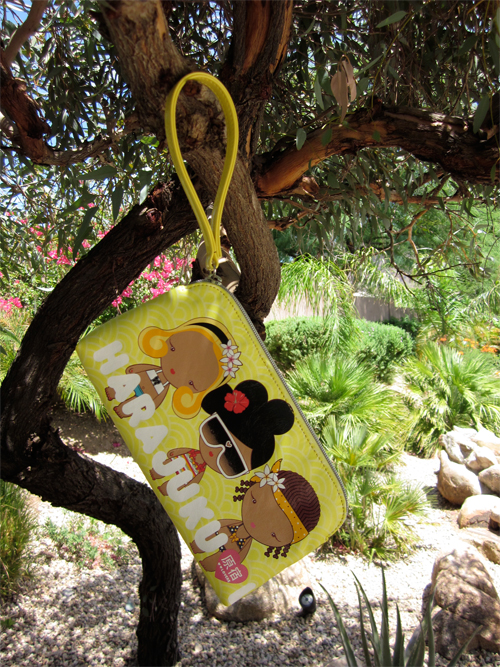 In Marta Walsh makeup bag: MAC Pro Longwear Lustre Lipcolour in Sappho (left side) and Mirror (right side). I apply Mirror the white shimmery side on top of Sappho or any other lip gloss and it makes my lip gloss LASTS a lot longer if I wouldn't! Love love love.

I'm very excited to share with you my interview with Erica Rose. You might remember Erica as the "socialite" on ABC's hit series THE BACHELOR: Rome. She was one of the top 6 women competing for Prince's Lorenzo Borghese heart. I certainly can't forget Erica and her love it or hate it personality. She stood out as a true reality star. Erica's most recent project includes staring in a new VH1 reality series "You're Cut Off" premiering next Wednesday, June 9th, 2010. I must say, this interview with Erica helped me to get to know her a little bit better. I'm quite impressed how grounded, smart, and witty, she comes across. If any of you out there dream on becoming a reality star you might want to read this interview and learn a thing or two from lovely Miss Rose.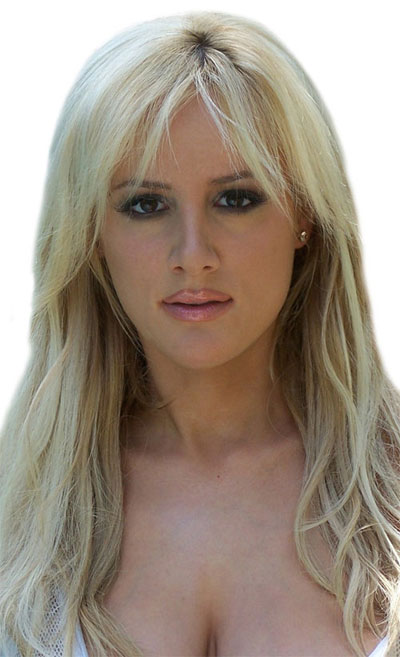 In this interview Erica Rose talks to Marta Walsh about her experience in The Bachelor: Rome. What does it really take to be a reality star. Her new reality show "You're Cut Off". Explains why she is more than a 'Socialite'. The People who inspire her. Why Heidi Montag would be invited to her dream and ultimate dinner party. What's in her makeup bag. And future plans.
Marta Walsh: Where do you call home?
Erica Rose: Right now Houston, Texas because I'm in law school there at the University of Houston- I just finished my second year. I travel a lot though and have houses in Aspen and Palm Springs so I also feel like a Cali and Colorado girl as much as I do a Texan.
The holiday weekend is right around the corner, which means it's time to think about your heat-proof makeup essentials. We all were just as curious about what to pack in our makeup bag, so Lancôme rang celebrity makeup artist Sandy Linter—also Lancôme's Beauty At Every Age Expert—for her makeup must-haves.
Here's the scoop: "The new Ageless Minérale Blush delivers the thinnest, sheerest amount of color to the skin. It's a powder, so it looks great in the summer but it's soft and sheer enough for all ages."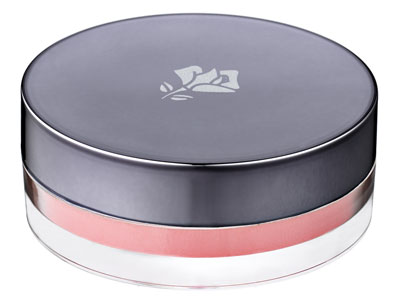 I'm excited to share with you my interview with Didiayer Snyder an Australian model and an American television personality known for her roles on the ABC Network program Extreme Makeover: Home Edition and Amazing Vacation Homes on the Travel Channel.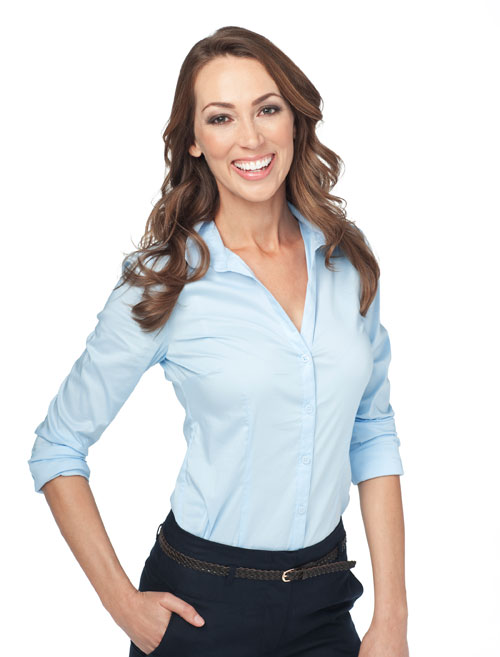 In this interview Didiayer Snyder talks to Marta Walsh about her first breaks as a model and TV personality. Her collaboration with Botox Cosmetic. The best part about her roles on Extreme Makeover: Home Edition and Amazing Vacation Homes. Personal style, beauty philosophy, what's in her makeup bag, and future plans.
Marta Walsh: Where do you call home?
Didiayer Snyder: California is home. My husband and I just moved to a cute place at the beach.
MW: What were some of your first breaks as a model and TV personality?
DS: My very first job was a TV commercial in Australia for a clothing company, and it wasn't long after that when I hit the runways.