All Posts Tagged With: "Botox"
As we are approaching the holiday season and New Year we also think of some New Year's resolution and goals. How about some body improvement and rejuvenation. For all the new moms who went through pregnancy this year there are options! It's not secret that once you are a mom things just don't look quite the same as before. I know there are some super lucky girls out there who just bounce back (freak of nature) most of us just left with a new us. It takes time to adjust to the physical change mentally. What are we talking about? Well the flat and tight tummy we used to have is now somewhat soft and a bit saggy. And then we gain extra fat, every woman is different, but I hear it all the time,  it's either abdomen, thighs, or buttocks. This is why  "Mommy Makeovers" are becoming popular.
As a beauty blogger I often asked for tips about what plastic surgeon in Scottsdale I know and whose who, especially, when they just move to town. I recently stumbled upon Dr. Joseph Berardi a board-certified Scottsdale Plastic Surgeon at the Berardi Aesthetics And Plastic Surgery website where you can read about what options you can have when considering a Mommy Makeover. Just in case you are wondering it might include the following:
Liposuction
One of the most common procedures included in a mommy makeover is liposuction; a minimally invasive, only small incisions are required to access and remove unwanted body fat. This procedure allows you to easily contour your abdomen, thighs and buttocks after childbirth. Exercise will improve your results, but there is no need to wait months to get your body back. It only takes a few days to recover from liposuction although some bruising or swelling may last a bit longer.
Breast Procedures
Your breasts undergo changes during pregnancy. Once you have had a child, you may find that your breasts start to sag. Your breasts may end up larger or smaller than they were pre-pregnancy. Another common procedure for mommy makeovers is to correct all of these issues, which can be done easily with breast augmentation, reduction or lift procedures. Recovery after breast augmentation procedures is quick. You should be back to full speed in about just a few weeks.
Tummy Tucks
During pregnancy, your skin and muscles stretch and change. It can sometimes seem impossible to get your tummy back after childbirth. Older mothers are even more prone to a sagging belly and abdomen that refuses to return to a pre-pregnancy state. A tummy tuck can address belly sagging and help you eliminate stretch marks and any extra skin due to stretching. Recovery time for this type of procedure takes a few weeks, but the results are well worth it.
Skin Rejuvenation
Laser skin resurfacing, fillers and Botox can help you get your glow and youthful appearance back. The stresses of parenthood do not have to show on your face. Laser skin resurfacing can achieve noticeable improvement to your skins texture and appearance.
It's time for you to feel as good or better after pregnancy as you did before. Mommy Makeovers are serious plastic surgery and should only be performed by a board certified plastic surgeon. Scottsdale Plastic Surgeon, Dr. Joseph Berardi is extremely experienced in all phased of the Mommy Makeover.
About Dr. Joseph Berardi
Board certified by the American Board of Plastic Surgery, Dr. Joseph Berardi received his undergraduate degree from Northern Arizona University, graduating magna cum laude, and his medical degree from the University of Arizona. He then completed his general and plastic surgery residency at the University of Texas Medical Branch before returning to Scottsdale to launch his own practice in aesthetic and reconstructive surgery. Dr. Berardi was awarded "Best Plastic Surgeon" by Arizona Foothills magazine.
Schedule A Consultation With Dr. Berardi
Over the years, Dr. Berardi has earned a reputation as one of the best plastic surgery providers by offering patients beautiful aesthetic results and unparalleled patient care. If you have been considering cosmetic surgery, visit the surgeon who will put your needs and safety first. Contact Dr. Berardi's practice at 480-397-0711 to schedule a consultation.
Address:
8900 East Bahia Drive, Suite 110
Scottsdale, Arizona 85260
Wishing you all an amazing and happy New Year, Cheers to new and beautiful beginnings and makeovers!
Botox treatments have become the most well-known and preferred skin injection procedure available. It is a fast, versatile, safe, and therapeutic procedure used to alleviate wrinkles and lines throughout the neck and face. Botox is a natural purified protein that is injected into the facial muscles that are most often used and where most lines and wrinkles appear. It has made it easier for millions of men and women to turn back time and enable them to feel and look as they once were.Treatments are used worldwide by people from all walks of life including those who are single and want to attract a new mate, the housewife who wants to appear younger, the aging gentleman who is trying to get a new job, and of course the rich and famous.

Lines and wrinkles are the most frequent complaints among individuals who wish to look more youthful. Injections are an effective and safe alternative to cosmetic plastic surgery.
SCOTTSDALE, Ariz. (November 27, 2012) Botox and filler injections rank as the top non-surgical cosmetic procedure in the nation and the demand for Botox and fillers has triggered a rise in illegal injectables being imported to the United States. In Arizona, dozens of injection facilities have come into question after discounted Botox popped up on deal sites like Groupon and Living Social.
BOTOX ON GROUPON?
I'm super excited to share with you my interview with Dr Bracci of VERVE Medical Cosmetics in Midtown Manhattan, 50th street between 3rd and 2nd avenue. I visite Dr Bracci office on my trip to NYC last week and had the pleasure to meet with him. He was the nicest in person. I even got to try out some fillers (I can't help it I'm a beauty blogger after all I need to know). This time I had Radiesse. I am very happy with the service and the results. So here is my Q&A with Manhattan's darling Dr Bracci.
Dr Bracci of VERVE Medical Cosmetics
Marta Walsh: Where do you call home?
Dr Bracci: New York city.
MW: When & why did you first become interested in medicine particularly the skin?
Dr B: I first became interested in the non surgical cosmetics about 12 years ago when laser skin care treatments started to become popular – and I had a sense that people really wanted a non-surgical alternative. It is so exciting to see that we now have all of these new non- surgical tools to make people look better. I have always been interested in esthetics's and it just made sense for me to follow my passions.
Take this true/false quiz to see if you can separate fact from fiction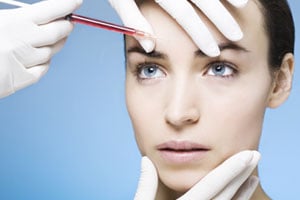 This is a TotalBeauty.com skin care advice article
Expert skin doctor, Dr. Derek Jones, debunks the popular myths about cosmetic injectables. Test your knowledge now.
Vicki Iovine is now facing her own new horizons as a recently divorced mother of four after 27 years of marriage. As Vicki embarks on a journey that she's coined her "next 27 years," she plans to not only continue sharing kindness with others, but also taking the time to be kind to herself. With this commitment to spreading kindness and giving back, Vicki is thrilled to be an ambassador for the My Expressions of Kindness campaign.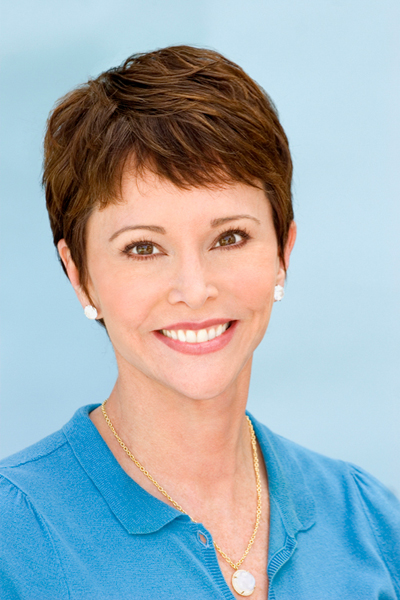 Through a quarter of a million dollar donation from Allergan, Inc., the maker of BOTOX® Cosmetic (onabotulinumtoxinA), the campaign benefits three deserving charities, including Dress for Success, an organization with a mission that's very close to Vicki's heart: providing women with the tools they need to succeed. Allergan will make a $25 donation on behalf of each consumer who shares their acts of kindness online.
I'm very excited to share with you my interview with Erica Rose. You might remember Erica as the "socialite" on ABC's hit series THE BACHELOR: Rome. She was one of the top 6 women competing for Prince's Lorenzo Borghese heart. I certainly can't forget Erica and her love it or hate it personality. She stood out as a true reality star. Erica's most recent project includes staring in a new VH1 reality series "You're Cut Off" premiering next Wednesday, June 9th, 2010. I must say, this interview with Erica helped me to get to know her a little bit better. I'm quite impressed how grounded, smart, and witty, she comes across. If any of you out there dream on becoming a reality star you might want to read this interview and learn a thing or two from lovely Miss Rose.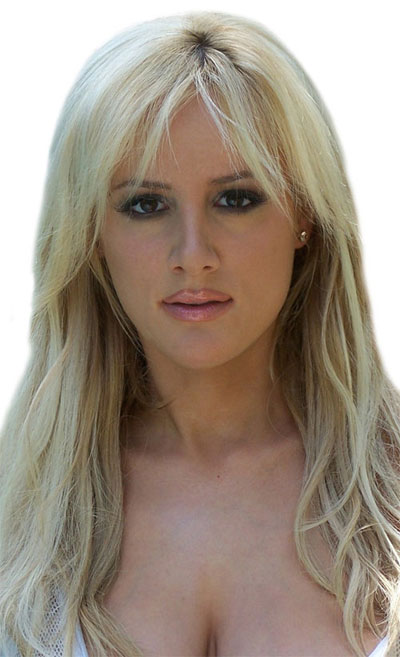 In this interview Erica Rose talks to Marta Walsh about her experience in The Bachelor: Rome. What does it really take to be a reality star. Her new reality show "You're Cut Off". Explains why she is more than a 'Socialite'. The People who inspire her. Why Heidi Montag would be invited to her dream and ultimate dinner party. What's in her makeup bag. And future plans.
Marta Walsh: Where do you call home?
Erica Rose: Right now Houston, Texas because I'm in law school there at the University of Houston- I just finished my second year. I travel a lot though and have houses in Aspen and Palm Springs so I also feel like a Cali and Colorado girl as much as I do a Texan.
The 40-year old Aussie pop star, Kylie Minogue, claims she's given up Botox in favor of taking her "mum's" advice to use the classic beauty product, Pond's Cold Cream. Since 1846, Pond's has been the classic beauty brand trusted by generations of women for beautiful skin and is a beauty staple —even for celebs.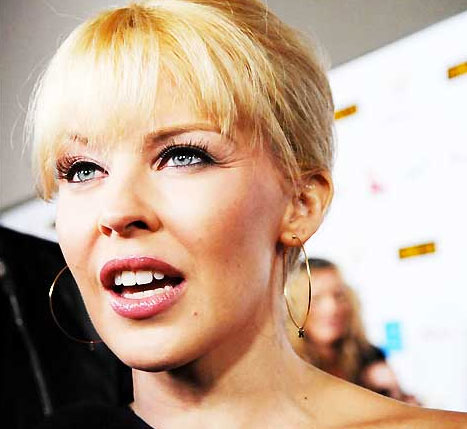 Although rumor has it that some young Hollywood stars are trying Botox, Kylie reveals there's a better way to age gracefully. In an exclusive interview with the UK's News of the World, Kylie reveals that "It's such an old classic [Pond's]. My mum uses it. I wanted to see what all the fuss was about and it really does work. It's made such a difference."
via: www.newsoftheworld.co.uk
I'm excited to share with you my interview with Didiayer Snyder an Australian model and an American television personality known for her roles on the ABC Network program Extreme Makeover: Home Edition and Amazing Vacation Homes on the Travel Channel.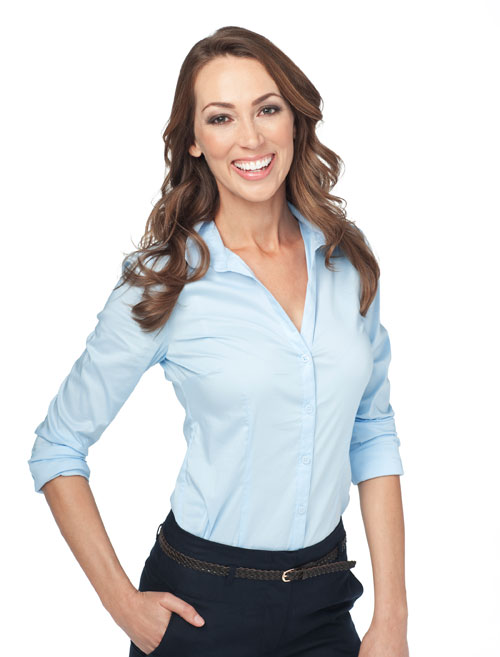 In this interview Didiayer Snyder talks to Marta Walsh about her first breaks as a model and TV personality. Her collaboration with Botox Cosmetic. The best part about her roles on Extreme Makeover: Home Edition and Amazing Vacation Homes. Personal style, beauty philosophy, what's in her makeup bag, and future plans.
Marta Walsh: Where do you call home?
Didiayer Snyder: California is home. My husband and I just moved to a cute place at the beach.
MW: What were some of your first breaks as a model and TV personality?
DS: My very first job was a TV commercial in Australia for a clothing company, and it wasn't long after that when I hit the runways.
Fillers, peels, lasers — find out if one is right for you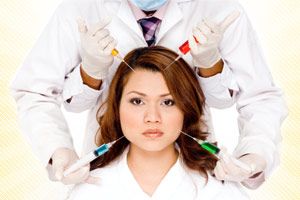 Take this quiz to see what – if anything – you need to keep your skin looking great.