All Posts Tagged With: "Kylie Minogue"
The 40-year old Aussie pop star, Kylie Minogue, claims she's given up Botox in favor of taking her "mum's" advice to use the classic beauty product, Pond's Cold Cream. Since 1846, Pond's has been the classic beauty brand trusted by generations of women for beautiful skin and is a beauty staple —even for celebs.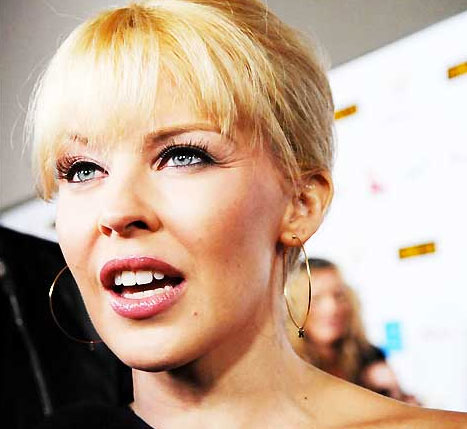 Although rumor has it that some young Hollywood stars are trying Botox, Kylie reveals there's a better way to age gracefully. In an exclusive interview with the UK's News of the World, Kylie reveals that "It's such an old classic [Pond's]. My mum uses it. I wanted to see what all the fuss was about and it really does work. It's made such a difference."
via: www.newsoftheworld.co.uk
Kylie Minogue, the international singer superstar, has launched her first and new fragrance for women named Darling.  Kylie Minogue is another great Australian import, just like Nicole Kidman, Noami Watts, and Russel Crow.  Kylie Minogue first got her fame in the mid 1980's as Charlene Robinson in the Australian television soap opera Neighbours.  Then Kylie became a sensational pop artist, and a business women as she also launched her lingerie line: Love Kylie.
Kylie Darling by Kylie Minogue is a chypre-Floriental type of fragrance with main notes of: passion fruit, freesia, lychee, lily, bonoria, sandalwood, amberwood and vanilla.   The Kylie Darling fragrance line includes: Kylie Darling Eau de Toilette 30ml, Kylie Darling Eau de Toilette 50ml, and Kylie Darling Silky Body Lotion 200ml.  You can purchase Kylie Darling in Boots the chemist UK.